UFC Fight Island 5: Parlay Best Bet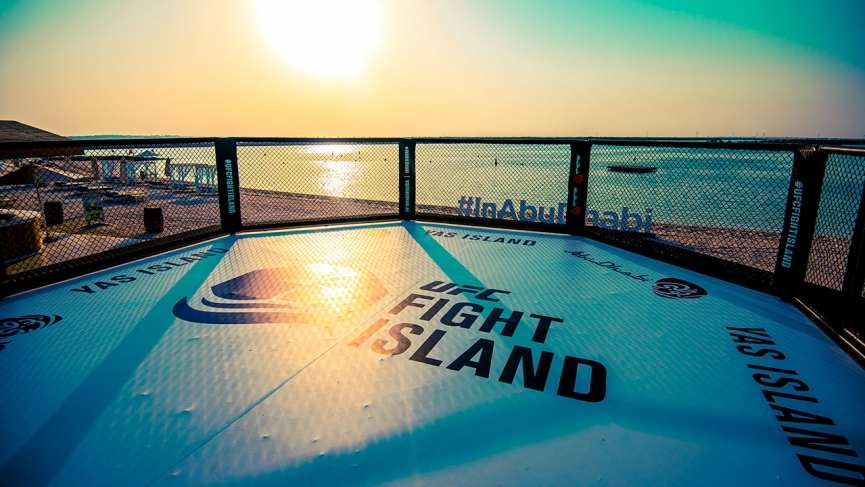 UFC Fight Island 5 Parlay:
| | | |
| --- | --- | --- |
| UFC Fight Island 5 | Pick | Odds |
| Bruno Silva vs Tagir Ulanbekov | Tagir Ulanbekov | -400 |
| Youssef Zalal vs llia Topuria | Youssef Zalal | -174 |
| Total Parlay: | Ulanbekov+ Zalal | -104 |
Best Parlay Odds via Bet365
Parlay Leg 1: Tagir Ulanbekov (-400)
| | | |
| --- | --- | --- |
| UFC Match Up | Bruno Silva | Tagir Ulanbekov |
| Odds | +355 | -400 |
| Age | 30 years old | Not Listed |
| Height | 5'4 | 5'7 |
| Reach | 65' | Not Listed. |
| Wins by Stoppage | 4 Wins by Dec. | 5 Wins by Sub. |
| Finish Rate | 60% | 60% |
| Win/Loss | 10-4 | 10-1 |
Bruno Silva is a fighter I really wanted to like. Silva trains at Fight Ready which is one of my favorite gyms and is a training partner of the great Henry Cejudo and looks to emulate that style. Silva is fast and explosive as well as a solid wrestler and BJJ black belt. He has all the tools and should be doing well in the UFC but just isn't. Bruno seems to be undersized and struggles to put a full fight together and is 0-2 in the organization with a tall order in front of him.
Tagir Ulanbekov is a hot young prospect from Russia and is an AKA product who trains with 155 champion Khabib. This young fighter is tall and long for the division and uses that size to his advantage well. Tagir is also an exceptional grappler and reminds me a lot of Khabib the way he takes his opponents down and mauls them on the mat. The lone loss on Tagir's record is to Zhalgas Zhumagulov in a fight that I believe was a blatant robbery and the kid should be 11-0. Short of slipping on a banana peel or getting clipped on the button by Silva, this is Tagir's fight to lose. He has a much higher ceiling and honestly is a terrible matchup for the struggling SIlva.
Parlay Leg 2: Yussef Zalal (-174)
| | | |
| --- | --- | --- |
| UFC Match Up | Yussef Zalal  | Ilia Topuria |
| Odds | -174 | +162 |
| Age | 24 years old | 23 years old |
| Height | 5'10 | 5'7 |
| Reach | 72' | Not Listed |
| Wins by Stoppage | 5 Wins by Sub. | 7 Wins by Sub. |
| Finish Rate | 70% | 100% |
| Win/Loss | 10-2 | 8-0 |
Ilia Topuria is making his UFC debut and is an impressive 8-0 undefeated so far in his MMA career. Topuria is a fighter with an explosive and offensive striking game which he uses to marry with his grappling. Topuria looks to back his foes against the cage and once there goes to work putting them on the mat and choking them out. Topuria is exceptionally dangerous and improving and is coming into the UFC off of his first KO win which will have him extremely confident. Youssef Zalal has quickly become one of my favorite fighters to back in the UFC. He takes a GSP-esque approach to fighting and looks to hit his opponents without being hit in return.
Zalal is fast and long as well as being extremely elusive which frustrates his opponents into making mistakes. Zalal is an accomplished grappler himself who can scramble well and get back to his feet as well as finish on the floor. This fight is volatile, but Topuria is going to have to prove it to me that he can step into the UFC and take on a fighter like Zalal. Zalal should be able to control the range and out-strike the wild Ilia on the feet and as long as he can either get back to his feet if taken down or even win the scramble game Zalal can drag this fight into deeper waters and drown the young prospect. Topuria has only been out of the 1st round once in his MMA career so far and Zalal is turning into a decision specialist. If Topuria cannot get an early finish You have to wonder how that will play on his psyche and if he will be able to go a full 15 much less win on the judges scorecards.
UFC Fight Island 5 Best Bet Parlay:
Tagir Ulanbekov (-400) + Yussef Zalal (-174)
Parlay Odds: -104 (via Bet365)