Overeem vs Sakai Pick – UFC Vegas 9 Predictions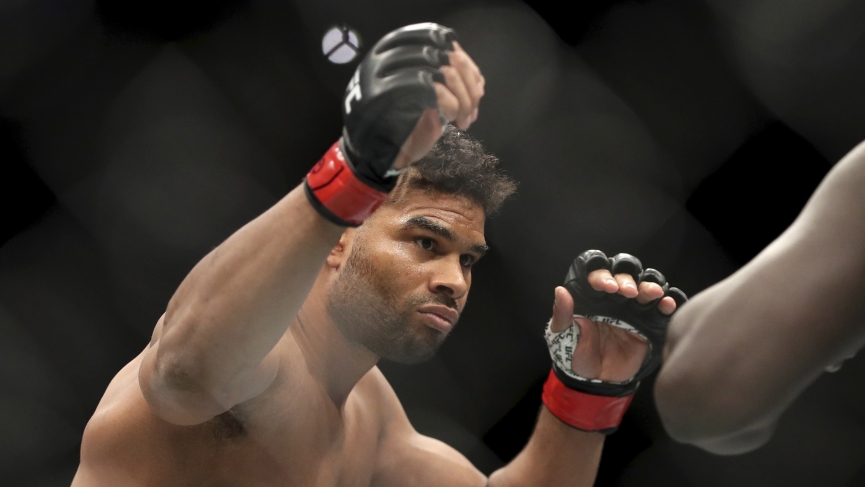 Overeem vs Sakai pick for UFC Vegas 9 main event has me going against a true pillar in the UFC. The UFC in 2020 has been all about the main event underdogs. We have seen an unreal amount of favorites go down to +200 and bigger underdogs when the bright lights come on. In the last several weeks some of these solid favorites have been re-establishing themselves, but it's a wild trend that has been ongoing so far all year. Once again we have a crossroads fight in the main event where an aging veteran will look to fend off a hungry challenger.
Overeem vs Sakai – The fighters
| | |
| --- | --- |
| UFC Fighter | Augusto Sakai |
| Odds | +150 |
| Age | 29 years old |
| Height | 6'3 |
| Reach | 77' |
| Wins by KO/TKO | 11 |
| Win/Loss | 15-1 |
| Finish Rate | 73% |
Augusto Sakai is a hot Heavyweight prospect who is finally ready to take that big step up into contender status. Sakai came to the UFC from the Contender Series and has done nothing but impress since he has been here. Sakai's lone loss on his record came from Cheik Kongo in Bellator where the savvy veteran pulled a split decision from the prospect, but he hasn't lost since.
Sakai is surprisingly mobile for a heavyweight and has athletic kicks and big power in his heads. He looks to stick and move and puts sharp crisp boxing to work and tends to wear his opponents down. Sakai doesn't hunt for the finish but lets it manifest naturally which is a skill I love to back and he is finally coming into his prime.
In Sakai's last fight he faced Blaggoy Ivannov who is one of the most durable men we have ever seen in the cage and Sakai was snapping Blaggoy's head back on the regular. A lesser man would have crumbled. Sakai has answered every question and passed each test with flying colors. The only question right now is if he is ready for that big step.
| | |
| --- | --- |
| UFC Fighter | Alistair Overeem |
| Odds | -175 |
| Age | 40 years old |
| Height | 6'4 |
| Reach | 80' |
| Wins by KO/TKO | 24 |
| Win/Loss | 46-18 |
| Finish Rate | 89% |
The Demolition Man is a fighter who has been around far longer than most of us fans. The old guard of MMA fans will know this man from WAY back in the Glory and Pride days. The fact that he is still competing at the top level of the sport is nothing short of incredible.
Overeem is an extremely well-rounded fighter who can strike and grapple with the best of them. As he has gotten older we have seen his style shift from being a murderous kickboxing brawler to a savvy veteran who looks to use his experience to find that one little crack in his opponent's armor and destroy them by exposing it.
Overeem vs Sakai – The Matchup
I am an Overeem supporter. If you have been following me here for some time you likely expect me to repeat a few of my points about the underrated submission game of Allistair Overeem and how his kickboxing is legendary and then tell you that the bet is to side once again with the veteran. I have to turn tail here just a bit though.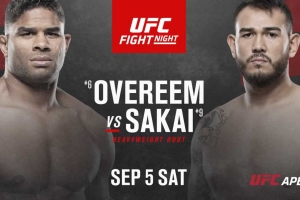 First, let's get The Rule out of the way. We do not bet on fighters who are 40 or older unless we have a damn good reason. As I've said in the past that "damn good reason" can be just about anything that you can use to justify taking the swing. In this case, the fact that you are betting on Overeem is a good enough reason because he is such an incredible fighter with a high fight IQ even at this late stage of his career. This time that isn't enough for me.
Alistair is 3-3 in his last 6 and I have backed him going 1-1 in his last 2. We have seen Alistair KO'd by the top fighters of the next generation in Francis Ngannou, Curtis Blaydes, and Jairzinho Rozenstruik. Alistair has defeated Sergei Pavlovich, Aleksei Oleinik, and Walt Harris who are all extremely flawed fighters. So where do we rank Sakai? That's really all this comes down to. Alistair was able to expose the grappling and gas tank issues of the 3 men he defeated, but the power striking and speed of the other 3 cost him what was left of his chin. Even in his most recent win against Wal Harris, Overeem had to pull back from the brink of the void to survive the round 1 onslaught.
What we have seen from Sakai is patience. He is willing to stay on his bike and pick his opponents apart from range and the fact of the matter is that Overeem can't play that game anymore. He attempted to stick and move against Jairzinho Rozentruik who's entire game revolves around landing that one big bomb. That was a 5 round main event and 40-year-old Overeem was starting to struggle in rounds 4 and 5 which lead to Jairzinho landing the punch heard around the world and splitting Overeem's face clean open.
Sakai is another fighter who doesn't seem to have gas issues and will have no issues playing this technical striking game deep into this main event fight. Against Harris, Overeem capitalized on a man fueled by pain and rage with little to no ground game. Once the adrenaline had faded, Overeem was able to get on top of him where Harris had nothing to offer. Sakai isn't as bad on the mat as Harris and will not provide that overreaching opportunity for Overeem to take advantage of. Even if Overeem gets the fight to the floor we have seen his gas tank wilt in a few of his last few fights and I am not confident the fight is over simply if it hits the mat as it did against Harris.
I think that Overeem's days in the sport of MMA are numbered. He is falling into that GateKeeper role and he has defended the UFC's Heavyweight top 5 with honor for the last 2 years. I believe Sakai is worthy and I believe his speed advantage combined with his output will eventually cause Overeem to wilt. Sakai averages 5.45 significant strikes per minute when compared to the 3.66 landed by Overeem.
Sakai's 5.45 significant strikes per minute is also roughly a full significant strike landed per minute more than any of Overeem's previous 4 opponents. I always say that the biggest battle for UFC veterans is not the man across the cage but against Father Time and I believe that Saturday Overeem loses that fight. I like Sakai at dog odds to introduce himself as a real contender.
The Pick: Augusto Sakai (+150)