Mauricio Rua vs Antonio Rogerio Pick – UFC Fight Island 3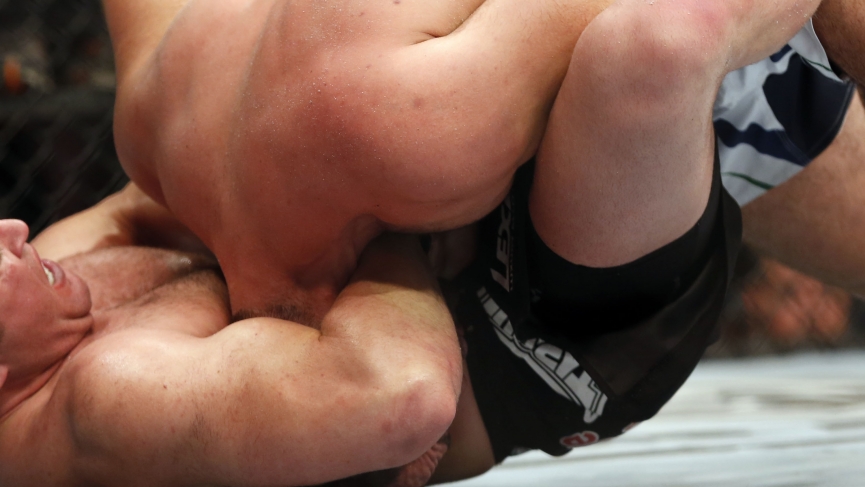 UFC Fight Island 3's co-main event is a battle of grizzled old UFC and Pride veterans in Mauricio Rua vs Antonio Rogerio Nogueira. Any MMA fan for more than just the last few years will immediately recognize these names and be a little excited about this fight. Before we get into my Mauricio Rua vs Antonio Rogerio pick, we have to be aware that these men have fought before and this is a battle between legends just setting the stage for our main event. The trick here is that we have to try to find a way to bet this fight and make some money off of it.
Mauricio Rua vs Antonio Rogerio Odds
| Light Heavyweight Bout | Mauricio Rua | Antonio Rogerio |
| --- | --- | --- |
| To Win Outright | -189 | +162 |
Shogun has been very active recently especially when you consider he is knocking on the door of 40. Shogun has been fighting professionally since 2002 and has been managing to stay relevant in the UFC even until just recently. In 2018 it became apparent that Shogun was past his expiration date when he was mauled by Anthony Smith in a 1st round KO loss.
| | |
| --- | --- |
| UFC Fighter | Mauricio Rua   |
| Odds | -189 |
| Age | 38 years old |
| Height | 6'1 |
| Reach | 76' |
| Wins by KO/TKO | 21 |
| Win/Loss | 26-11 |
| Finish Rate | 85% |
Shogun was riding a 3 fight winning streak prior to the Smith loss and looked like he had a wild late-career run at the top end of the division, but he was quickly taken down a notch. Shogun still has some hand speed and very much has some power behind his punches. The issue with Shogun is his durability, but somehow he manages to dig deep and keep on going. Shogun has a brawling style that actually seems to kick into gear when he gets hurt. If you sting Shogun he flips a switch and counters back even harder using a violent offense as his best defense.
| | |
| --- | --- |
| UFC Fighter | Antonio Rogerio Nogueira |
| Odds | +162 |
| Age | 44 years old |
| Height | 6'2 |
| Reach | 75' |
| Wins by KO/TKO | 8 |
| Win/Loss | 23-9 |
| Finish Rate | 61% |
Antonio Rogerio is a decent bit older than Shogun even though they come from the same era of MMA and that could be costly here. Lil Nog has been fighting professionally since 2001 amazingly enough and has actually been fighting some high caliber opponents in the UFC. Lil Nog KOd Patrick Cummins and Sam Alvey and between those fights were KOd himself by Ryan Bader and Ryan Spann. So Nog has been far less active than Shogun as of late, but in those fewer fights, he has eaten some really big shots that make me question how much damage he can take.
Mauricio Rua vs Antonio Rogerio – The matchup
I really wanted to bet Little Nog in this fight. I started breaking down this fight treating it almost like a low-level heavyweight fight where you want to find a way to back the dog. When you have 2 fighters like this who both are experiencing durability issues and are both far past their expiration date it won't take much to put either of them down. Both men very much still carry their power, but it seems like Shogun miraculously still has something left in the tank durability-wise that Nog just doesn't have.
This will be the third time that these men have fought and so far Shogun is 2-0 in this match up. Lil Nog is looking for revenge and to get back into this rivalry in what is likely his retirement fight while Shogun probably feels like he has already proven that he is the better of the two. Both men are BJJ black belts and both men fight using their boxing to get their work done.
As much as I would like to dig deep into this match up there isn't a lot to say. We have seen the best that both of these men have to offer and we have seen the lows that they have recently faced. Shogun has had more recent success and recently managed to use his wrestling to force a draw against Paul Craig showing he still has some fight IQ left. Nog's recent KO loss to Spann was highly concerning because that is a knockout you can't' really expect to bounce back from at the age of 44.
Mauricio Rua vs Antonio Rogerio Pick
These two men are essentially all offense and I would expect this fight to be over relatively quickly. I'll be honest with you, something in the back of my mind is telling me that while Rua might have a little more durability Little Nog may have an edge in power here. I would not be at all surprised to see Nog pull off the upset Saturday night. I don't suggest that you bet on this fight because there is no predicting what will happen, but if I had to give a pick (and I do) I would take a look at the under.
Little Nog has gone under 1.5 rounds in 3 of his last 4 fights with the only 1 going overcoming against the wrestling heavy Ryan Bader back in 2016. I don't think he is interested in another war and honestly, I don't think either of them can handle it. Both men still have power and killer instinct and I think one of them hits the mat and I think it happens early.
The Pick: Under 1.5 +105