Tampa Bay Lightning vs Dallas Stars Pick – Stanley Cup Final Game 5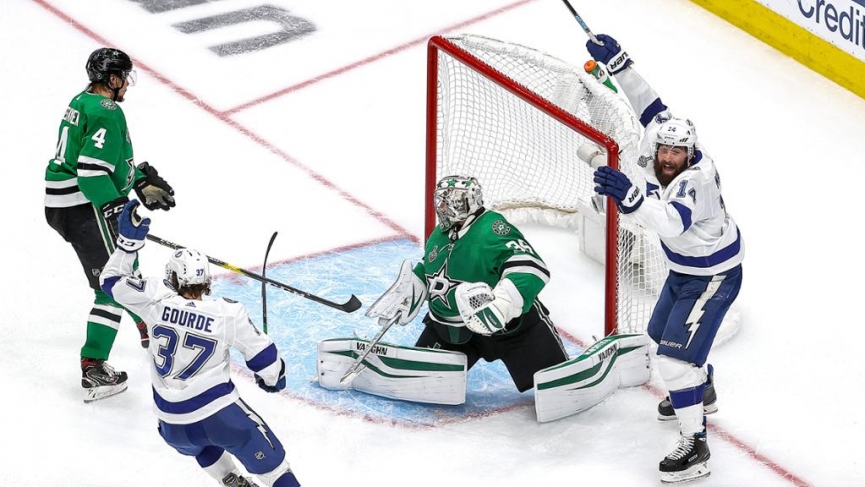 Odds.com's Tampa Bay Lightning vs Dallas Stars Pick – Stanley Cup Final Game 5: The Lightning are 3-1 in the playoffs in games in which they can eliminate their opponents. While the Stars have yet to be pushed to the brink in this entire post-season. The Lightning have a chance to win their first Stanley Cup since 2004 tonight, and the Stars will hope to stave off elimination and ultimate disappointment. 


| | | |
| --- | --- | --- |
| NHL Betting | Dallas Stars | Tampa Bay Lightning |
| Best Odds | +150 | -167 |
| Total | Over 5 (-135) | Under 5 (+120) |
| Where/When | Rogers Arena – Edmonton | 8:00 PM EST |
Tampa Bay looking to turn out the Star-light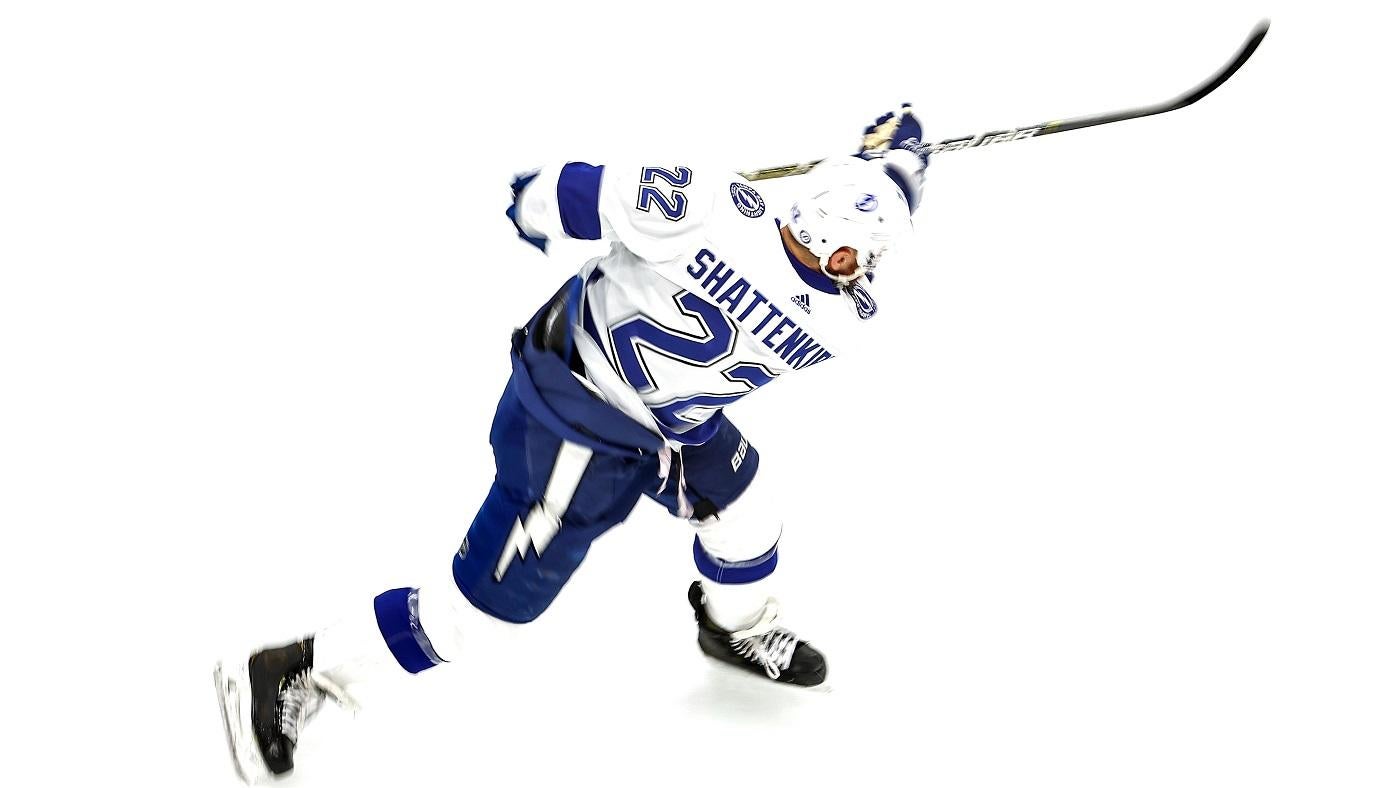 The clock is ticking on the Dallas Stars who are now facing elimination and will be forced to pick themselves up off the mat for Game 5 on Saturday night just 24 hours after a very tough 5-4 OT loss in Game 4 to fall behind 3-1 in the Stanley Cup Final. Dallas was much better in Game 4 than in the previous two games as they generated a ton of quality chances, and opportunities on goal with them putting 4 goals past, Andrei Vasilevskiy on 30 shots. Two key veteran forwards who the Dallas Stars signed in the offseason to help put them over the top in the playoffs shone through with Joe Pavelski, and Corey Perry scoring three of the four Dallas goals last night in Game 4. The Stars pressured the Lightning defense into plenty of breakdowns, and miscues leading to their goals turning the tables after the Lightning did the same thing to the Stars in Game 2 and Game 3.
The difference in Game 4 was special teams as Dallas was shorthanded four times during the game, and Tampa Bay's suddenly red hot power play connected for three power play goals giving the Lightning six power play goals in the last three games of this series. Dallas continued to fail to stay out of the penalty box, and the penalty kill without Blake Comeau on the ice who missed his second straight game due to injury has suffered along with the overall defensive game for the Stars. Comeau is one of the Stars' best defensive forwards, and penalty killers, and we have seen it impact this team's ability to defend in a negative fashion.
Tampa Top Line Tap Dance
Tampa Bay's best players are doing a tap dance throughout this series all over Dallas in the last three games ever since the Lightning were shut down in a 4-1 loss in Game 1. Since then, the Lightning has scored 13 goals in the last three games combined. Brayden Point continues his torrid playoff performance, which has him as a frontrunner to win the Conn Smythe Trophy if the Lightning are able to win this series, and the Stanley Cup. Point has scored four goals in the last three games with two goals last night in the Game 4 win. The top line for Tampa Bay with Point, Ondrej Palat, and Nikita Kucherov have dominated, notching 15 points in this series between them.
The Dallas defense is starting to suffer from fatigue, and an increased number of breakdowns in their own zone, and the once invincible Stars goaltender Anton Khudobin has definitely hit a wall and has not played as well in the last few games. Some of the goals allowed weren't his fault, but a couple were. I am definitely starting to wonder whether he is wearing down for an older goalie that has played a ton of games, and stressful minutes on the ice facing pretty much over 30 shots on goal in every single playoff game for at least several weeks. It's certainly a bad time for Dallas to be faltering with their defensive play after it was so strong coming out of the Western Conference Final against Vegas.
Stars have lost their twinkle
There are many areas that Dallas has to clean up in order to get back in this series. The Stars need more from their top players, and big guns like Jamie Benn, Joe Pavelski, Alex Radulov, and especially Tyler Seguin who remains in a horrific scoring drought. Dallas also needs to stay out of the penalty box. The Stars were whistled for two penalties in the 1st period, and that immediately put them in some trouble continuing a disturbing trend of Dallas taking way too many penalties throughout the playoffs. It's almost unfair to criticize Anton Khudobin for any reason because the Stars wouldn't be here in the Stanley Cup Final without their goaltender who has been stellar in these playoffs, but he does need to be better than he was in Game 3 as he had one of his worst performances of the playoffs in between the pipes. He was chased from the net after yielding 5 goals on 29 shots in the first two periods and was replaced by Jake Oettinger.
Tampa Bay Lightning vs Dallas Stars Pick:
Game 5: I don't want to totally dismiss the resolve, and resilience of the Dallas Stars. We saw it on full display in Game 4 as they played strong for extended stretches, but unfortunately, they made a few too many defensive mistakes, and they didn't score on their power play chances, but Tampa Bay did. That was the difference, and losing that game in OT 5-4 might have knocked the final burst of wind out of their sails. The back-to-back situation playing on consecutive nights won't make things any easier for Dallas who have gone 0-2 when playing on the second night of back-to-back games previously here in the playoffs. Tampa Bay has only played one previous back-to-back game in the playoffs, and they won that game 7-1 against Boston in the second round.
This series likely ends right here. Tampa Bay will be chomping at the bit to wrap this series up here in Game 5, and win the Stanley Cup, and not give a very resilient Dallas squad any sort of hope. They have been the better team for three straight games, and I'm not sure we will see any letting up from the surging Bolts. Tampa Bay is 3-1 in four previous playoff games when having the chance to eliminate their opponent. I like Tampa Bay, but will be betting the Lightning here on the puck line laying -1.5 goals at +165. If Dallas is trailing late in the 3rd Period, they will pull their goalie with plenty of time to spare, and that will increase the chances of the Lightning extending their lead or margin of victory late in the game with a potential empty-net goal. I also like Over 5 -130 here in Game 5 as betting overs have been a staple of mine in an elimination game.
The best price currently on the Lightning -1.5 is at +165 via BetMGM, while the best price on the Over 5 is at -135 via PointsBet