KBO and CPBL Picks – Thursday Night Games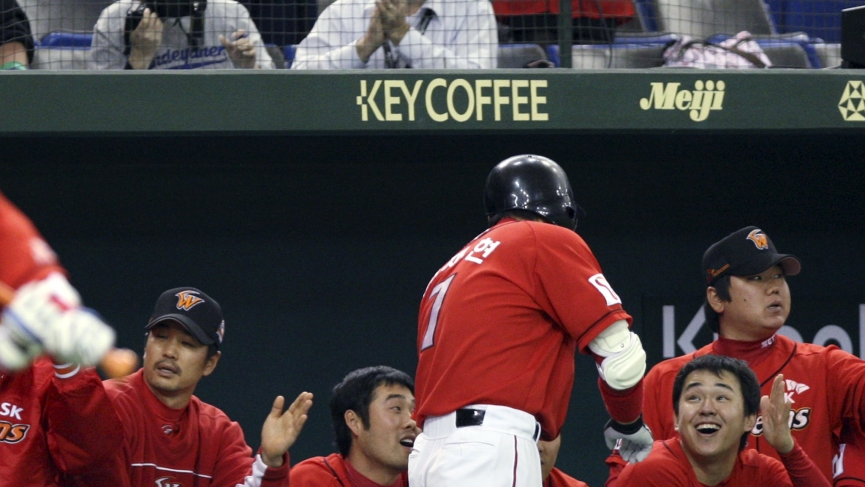 The matchup between two of the Korean Baseball Organization's best teams this season lived up to the billing on Wednesday night as the host Doosan Bears edged the NC Dinos, 2-1, in 11 innings, handing the visitors just their second loss of the season. Lets recap last night's game and take a look at Thursday's KBO and CPBL games.
The Bears Barely Got The Win
Veteran starters Jae-hak Lee, of the Dinos, and Hui-kwan Yu, of the Bears, will go on Thursday in the rubber game of the three-game set. The Dinos won the series opener, 5-4. Following a rash of OVER results in the KBO over the past week, the pitching was stronger on Wednesday, resulting in all five games going UNDER.
Lee, 30, has lost his last four decisions (in six starts) against his former team, the Bears. He is 1-0 with a 3.97 ERA in 11.1 innings thus far in 2020. Yu, Doosan's soft-tossing 33-year-old left-hander, is 1-1 with a 5.00 ERA in a pair of starts to-date (9 innings).
Eui-ji Yang, the Dino catcher, homered last night for the team's only run. NC should be able to return to its form that produces 5.76 runs per game. The Dinos were a -125 favorite with a run line of -1.5 (+125). The betting total at DraftKings was sitting a 10.5, shaded to the OVER (-115).
Tonight's KBO Picks
Eagles (+1.5, -162) at Wiz (-167, 9.5 u17)
The KT Wiz have a six-game win streak and are now 7-7 on the season. KT has scored 21 runs against Hanwha to win the first two games of the series, including 8-1 last night. The Eagles Ee-whan Kim is 1-0 with a 1.64 ERA in 11 innings so far, while the Wiz will send Hyeong-jun So, who has won both of his starts and has compiled a 3.18 ERA.
The Wiz has put up big numbers offensively this season, averaging 7.8 runs at home. KT has seven hitters with at least four hits in the first two games of this series. Hanwha is certainly struggling to win on the road but the Eagles are averaging 4.25 runs away from home. The winner may need six runs here and this one should be tighter than advertised.
Eagles vs Wiz Pick: OVER 9.5 (-109) at DraftKings
Twins (-1.5, +125) at Lions (+102, 10.5 o21)
Oddsmakers not shy about where the runs are going to be scored on Thursday night with a game that projects as the highest-scoring of the evening. The Twins are averaging nearly six runs per game and 6.5 on the road. Meanwhile, LG has allowed an average of 7.5 runs in four road contests thus far. Samsung won last night's game, 3-1. LG won the series opener, 10-6.
The Twins' Min-ho Lee will make his first start of the season having thrown four innings thus far without allowing an earned run. Lion starter Tae-in Won (1-0) makes his third start but his fourth appearance, having posted a 5.73 ERA this season.
Twins vs Lions Pick: OVER 10.5 (-121) at DraftKings
Giants (-1.5, +128) at Tigers (EV,10.5 o14) 
Drew Gagnon struck out nine over six innings last night to help Kia to a 6-0 win. These two teams sit fifth (Lotte) and sixth in the current standings of the ten-team circuit. The Giants have managed just nine hits over the first two games of the series, including a 9-2 loss in the series opener.
It would seem reasonable that both teams could reach five runs tonight in the matchup between Giants' starter Se-woong Park and Kia's Ki-young Im. Im has lost both of his previous starts thus far and has an ERA of 5.63. The Tigers are averaging six runs per home start but allowing 5.5 runs in those contests.
Meanwhile, the Giants are averaging more than five runs per game. Lotte starter Park is 0-1 with a 3.72 ERA. The Giants have blasted five homers in the series, including a pair from Seung-taek Han, who is batting just .214 this season.
Giants vs. Tigers Pick: Kia Tigers +1.5 (-162) at DraftKings
Wyverns (+1.5, -141) at Heroes (-177, 9.5 o22)
The Wyverns picked up just their second win of the season last night by knocking off the Heroes, 5-3, as Jamie Romak homered and the SK bullpen allowed just one hit over four innings. Kiwoom still sits in fourth with an 8-6 record, while the Wyverns are already nine games behind the league-leading Dinos approaching the ten-percent completion stage of the 144-game season.
Heroes starter Hyun-hee Han is 1-0 in two starts (11 innings) with a 4.09 ERA. Meanwhile, SK will go with Seung-won Moon, who has no record to show for a pair of starts (11.2 IP) and a 4.63 ERA.
Wyverns vs. Heroes Pick: Kiwoom Heroes team total OVER 5.5 (EV) at DraftKings
Chinese Professional Baseball League Picks
Brothers (+2.5, -130) at Monkeys (-286, 14.5u24)
After a pair of rainouts in the CPBL, Chinatrus and Rakuten will try to get the league back on track on Thursday. The Monkeys have been the dominant force in the CPBL this season and their prices continue to skyrocket. Rakuten is averaging more than 10 runs per game in this pinball association.
The second-place Brothers are catching better than two dollars on the money line in this one. Rakuten allows 6.5 runs per game, while Chinatrust is allowing just 5.8 runs per contest. Chinatrust can be trusted to be competitive at the offered price despite the Monkeys' dominance this season. The Brothers lead the league in runs scored on the road.
It also should be noted that the CPBL has allowed approximately 1,000 fans at games last week prior to this two-day pause for the showers. Fans will be allowed to gather in larger numbers in future stages.
Brothers vs. Monkeys Pick: Chinatrust Brothers +2.5 (-130) and OVER 14.5 (-106)