MLB Picks : White Sox Have an Uphill Battle To World Series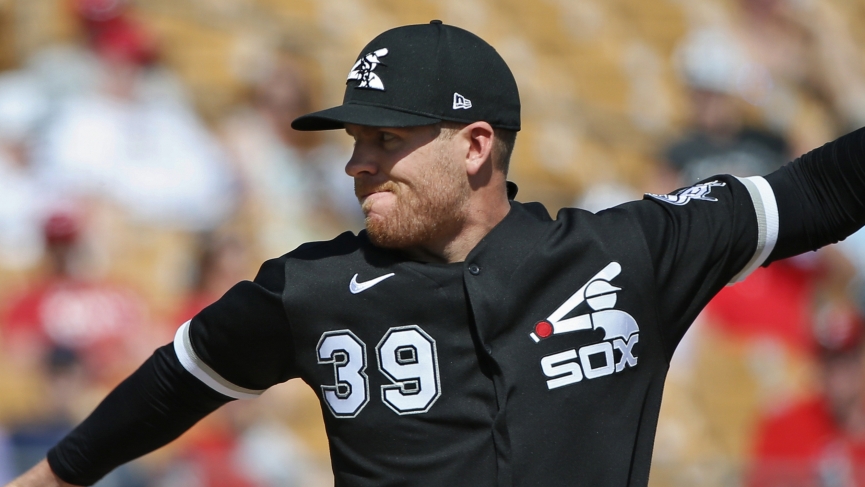 At first glance, the Chicago White Sox don't appear to be major contenders. Sportsbooks are giving them very poor chances, ranking them in the middle of the pack of the AL and all of the MLB. They won 72 games last season, improving from 62 wins in 2018. Still, they finished 28.5 games behind the 101-win Minnesota Twins. You may think this makes a potential White Sox run feel impossible, let alone improbable, but there's a lot of reason to feel optimistic if you're a fan of Chicago's south side team.
The Youth Movement
The White Sox were an exciting team to watch last season. Fans and fantasy players alike were curious to see how the talented bunch would perform, as many highly-touted prospects have come up over the past few seasons. Three bats in particular that put up monster seasons were Yoan Moncada, Tim Anderson, and Eloy Jimenez.
Moncada broke out in 2019, boosting his average up from .235 to .315 and smacking 25 homers over 132 games. This is very encouraging, even though his strikeout rate was still high at 27.5 percent. Chicago managed to get Moncada swinging the bat more often, reducing his strikeout rate by 5.9 percent. Thank goodness for that.
Moncada may see a reduction in batting average for 2020. His BABIP was .406 last season, but his ISO of .233 was second-best on the team and ahead of Jose Abreu. Moncada's soft hit rate was low (12.2 percent) and he even contributed on the base paths with 10 swipes. He needs work at the hot corner, but the kid is turning into a quality ballplayer.
Anderson mashed at the top of the order over 123 games, hitting .335. The speedster hit the ball on the ground a ton (48.6 percent), so maybe he has figured something out there. Anderson also benefitted from a ridiculously high BABIP of .399, so it'll be interesting to see if he can replicate this, which would be very helpful from the shortstop position.
Jimenez made his rookie debut in 2019 and really turned some heads. The 22-year-old ripped 31 homers (many of them loud) and drove in 79 runs over 122 games. He struck out a lot, which was an issue that Chicago's entire lineup had last season (second-highest team strikeout rate in AL), but Jimenez looks like one of the next premier sluggers in the MLB.
Offseason Acquisitions And Moves
Chicago isn't depending solely on their pups to get better in 2020 to have a chance. They made some upgrades, along with bringing back their face of the franchise, Jose Abreu. The first basemen re-upped on a three-year, $50 million deal. He has at least 30 long-balls in four of six seasons and has reached 100 RBI five times for the White Sox, proving that he's incredibly consistent. The White Sox needed to maintain his leadership qualities, too.
Here come the upgrades. Yasmani Grandal was paid big and signed to a four-year, $73 million deal. Grandal provides quite the spark with the bat for a catcher. The 30-year-old has launched 101 homers over his last four seasons. He caught the second-most pitches amongst catchers in 2019 for the Milwaukee Brewers, showing off his durability. Grandal proved he's elite when it comes to receiving pitches, tying for second-best in runs from extra strikes with a 51.1 percent rate. This means he's a professional framer, getting umpires to call extra strikes on pitches out of the strike zone.
Next, the White Sox decided to upgrade their situation at DH by signing Edwin Encarnacion to a one-year, $12 million deal with a club option for 2021 for $12 million. Encarnacion only played in 109 games last season between the Seattle Mariners and New York Yankees. What do you think he did? Oh, just ripped another 34 homers. The ageless wonder is now 37, but he has accounted for at least 32 round-trippers over the last eight seasons.
While Encarnacion may not seem that exciting to everyone, he should be. The slugger is a massive upgrade from what the club worked with during 2019. Yonder Alonso hit a pathetic .178 over three months as the club's DH to start the year. All of a sudden, this lineup just got scary.
Did I mention that Chicago's top prospect is ready to go in center field? Luis Robert just signed a six-year, $50 million deal before ever playing a big league game. The deal includes two club options that could boost the value up to eight years and $88 million. The star prospect jacked 32 homers and stole 36 bags over 122 minor league games last season. He hit .328 with a .624 slugging percentage and mowed his way through three levels of minor league baseball. Excited yet? This lineup has the potential to be devastating.
A Much Improved Pitching Staff
On top of this intriguing lineup that the White Sox have put together, their pitching staff isn't one to scoff at. The club pulled some strings and improved the rotation behind superstar ace, Lucas Giolito. They signed Dallas Keuchel to a three-year, $55.5 million contract with a vesting option for a fourth year that could make the deal worth $74 million. Keuchel will slot in as the number two in the rotation and provide some veteran leadership. The southpaw owns a 3.67 career ERA over eight seasons and has a solid 3.47 ERA over 12 career postseason games.
Gio Gonzalez joined on a one-year, $5 million deal with a club option for 2021. The lefty logged a 3.50 ERA with the Milwaukee Brewers last season and could make a difference for a young staff. Dylan Cease and Reynaldo Lopez should round out the backend of the rotation.
The Sox upgraded their bullpen by signing Steve Cishek. The righty had another dominant season, posting a 2.95 ERA over 70 games for the Chicago Cubs. Kelvin Herrera was brought back, despite a rough 2019. The duo has 193 career saves between them, which should be helpful in bridging the gap to talented closer, Alex Colome. Aaron Bummer was terrific as the team's main southpaw out of the pen, compiling a 2.13 ERA over 58 appearances.
It's Not That Crazy… If They Can Just Get Into The Postseason
After breaking down this Chicago club and seeing what they have to work with for 2020, it's pretty amazing that their chances are so slim. FoxBet currently has them at +5000, ranking them with the 17th-best chances to win a World Series in 2020. It will be incredibly challenging to compete with the Minnesota Twins for the AL Central division, but they're likely the only competition with the Cleveland Indians seemingly ready to rebuild.
Even if the division doesn't work out, a Wildcard spot is still difficult, as the Oakland Athletics won 97 games and the Tampa Bay Rays won 96 last season. What would be interesting is if the White Sox made it to a one-game Wildcard.
Having Giolito on the bump, potentially, for a Wildcard game is something to ponder. The big righty figured things out last season and was close to un-hittable. His 3.41 ERA doesn't quite paint the full picture of his dominance, but his 228 strikeouts and 131 hits allowed over 176.2 innings sure does. Giolito was even tested regularly, accumulated a 3.27 ERA against playoff teams last season (74.1 innings).
None of this appeared to be a fluke by Giolito. He sure looks like an ace and could get even better in 2020. This is a reason to take the White Sox seriously. We've seen talented aces push their squads into the postseason and beyond in the history of this game. Now could be the time to gamble. It's anything but an easy road, but Chicago's talented bunch feels very capable of shocking the world.