Dinos vs Bears Picks – KBO Betting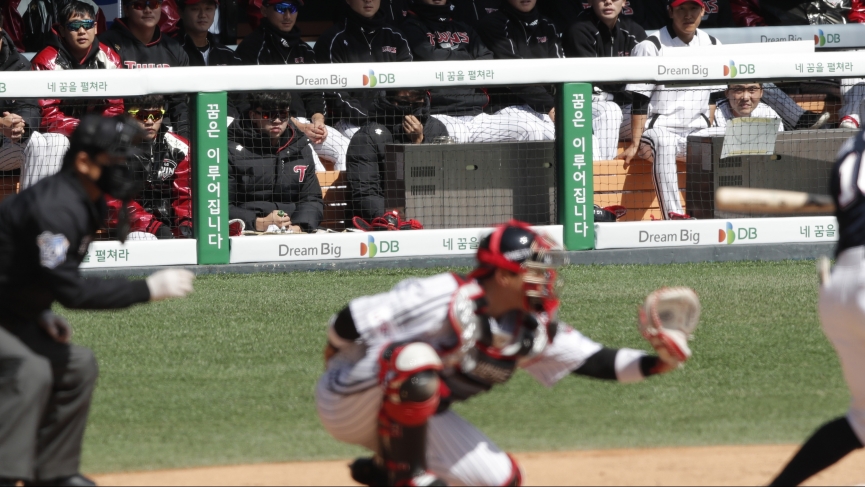 At 5:30amET May 20th, we will get a glimpse of two of the top teams the KBO. While this isn't quite Red Sox vs Yankees, these are the two best teams KBO has to offer. With strong starting pitching and bullpens not to be relied upon, I will be betting the F5 Under 5 -105 in tonight's KBO matchup between the NC Dinos and the Doosan Bears. 
NC Dinos vs Doosan Bears at The Jamsil Baseball Stadium
It's Day 13 in the KBO, and the NC Dinos are on an absolute tear. Now 11-1 since the season has arrived, they've stretched their winning streak to 7 straight. Last night's game was the toughest task the Dinos have faced this year, and they handled it very well defeating  Doosan Bears in a 5-4 road victory. Holding one of the highest-scoring teams in the KBO to only 4 runs is not easy. Quality pitching and consistent hitting have been a key factor to the Dinos 11-1 record. This team is for the most part completely healthy, with no key injuries to worry about. One thing to note: NC's 2 road trips were played vs weaker opponents (Samsung & SK), and holding back Doosan will be a much more challenging task during this 3 game stretch. 
Elite hitting separates the Bears from the rest
The home team is the ever so popular Doosan Bears, winners of 4 of the last 5 KBO Championships. Elite hitting has been what separates the Bears from their rivals over the years. This has not been the case this year due to more and more North American and Caribbean players coming to Korea. The playing field seems to be considerably more spread out than previous seasons. With that being said, you cannot take this Bears team lightly. The Bears are coming off a 6 game road trip that saw them go 4-2 averaging 8.16 runs a game. Last night was a letdown spot for the Bears, just like MLB teams that return off a long road trip, the Bears were sluggish in their first game back. Doosan did generate hits, they just had a hard time cashing them in (RISP). 
Today's starting pitchers
Looking at today's starting pitchers, we will see Koo Chang-mo from the NC Dinos, going up against Chris Flexen of the Bears. Over the last 10 games dating back to last season, Chang-mo racked up an impressive 3.42 ERA and a 1.14 Whip. Looking at more specific metrics, Chang is averaging 5.3 Innings per game, holding offenses to 4.4 Hits a game with a staggering 5.1 K to 1.6 base on balls ratio. This year Chang has been lights out, he has not allowed a run in his 2 starts beating Samsung 8-2 on the road and beating KT Wiz 1-0 at home. Chang has also managed to post 18 K's and 3 Base on balls in these starts. 
Looking for more baseball picks? Take a look at MLB Futures
Moving back to the Bears, they will be sending out the 25 yr old Chris Flexen, previously with the New York Mets. Chris struggled in the Majors in 2019, going 0-3 with a 6.59 ERA and a 2.05 whip. Since Chris arrived with Champion Doosan Bears, he's off to a nice start going (2-0) with a 3.75 ERA and 1.25 whip. This gives you confidence Chris is on the right path with his switch from one league to another. His metrics are good, going 6.0 innings, allowing 6.5 hits, while posting a 6.0 K's and 1.0 BB's per game. They will need a strong 5-6 Innings from Chris if they want to win this game, their bullpen is not trustworthy (1.77 WHIP just last week).
When it comes to these two pitchers, there is no reason for me to think Flexen and Chang-mo will not be able to keep these high flying offenses in check. The Doosan Bears roster brings 10 lefties and only 5 righties to the plate. Going up against a hard-throwing slider dipping lefty in Chang-mo will not be easy. I'm choosing to stay off the Full Game Under as both teams are one of the best in generating second-half runs, averaging 2.75 runs a game, with bullpen WHIP production of 1.34(NC) & 1.74 (Doo). 
Tonight's KBO Pick: F5 Under 5 -105