Dodgers Odds to Walk Away With a 2020 World Series?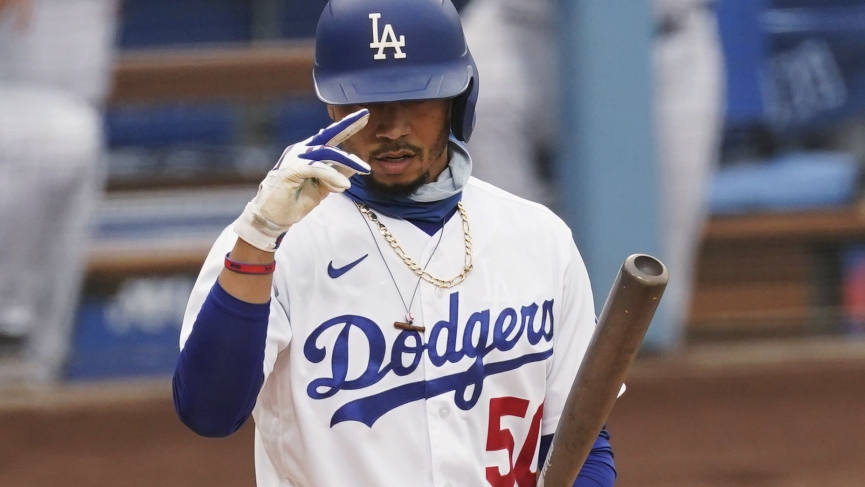 Whether you're a lover or hater, you have to acknowledge the accomplishments of the Los Angeles Dodgers franchise over the past three seasons. Two World Series appearances is remarkable, and so is their average regular season win total of 97 over that time. Cody Bellinger was crowned NL MVP last season. All of this success, and yet, no Commissioner's Trophy.
Bettors and fans alike are wondering what to expect of this team in 2020. Considering the let-down from losing to the eventual World Series winner the past three seasons, is there value betting on this team to win it all for the first time since 1988? Fortunately for bettors, Dodgers odds vary across different sportsbooks ranking the Dodgers with the best or second-best chances to win it all. 888sport currently has the highest payout at +375. The New York Yankees are expected to be right there with 888 odds at 4 to 1. Let's look a bit closer at how the Dodgers situation differs this season.
Boring Beginning To The Offseason
Los Angeles had a fairly quiet offseason, at least in the beginning. They signed Blake Treinen to a hefty one-year, $10 million deal. The Dodgers are hopeful they can recapture Treinen's brilliant 2018 campaign and add to their already-strong bullpen. They brought back Alex Wood on a one-year contract to shore up the back end of the rotation on a $4 million guarantee with $2 million in incentives. Then, they added Jimmy Nelson on a low-risk deal to give themselves some depth.
Here comes the bad. The Dodgers refused to get near the $20 million average annual value that the Toronto Blue Jays signed Hyun-Jin Ryu to. It was reported that Los Angeles was open to the idea of a four-year pact, even with the lefty turning 33 in March, but the figures just didn't add up. In the midst of all of this, the Dodgers lost Rich Hill to the Minnesota Twins and Jedd Gyorko to the Milwaukee Brewers. None hurt more than losing Ryu after his Cy Young-caliber season, where he went 14-5 with a 2.32 ERA. More impressively, Ryu only allowed 17 long-balls and 24 free passes (3.3 percent walk rate) over 182.2 innings.
Things got slightly worse, as divisional opponents got better. The San Diego Padres were in on the Kluber sweepstakes, but came up short. Instead, they swung a deal with the Tampa Bay Rays to upgrade their outfield from Hunter Renfroe to Tommy Pham. The Arizona Diamondbacks made a splash as well, landing ace Madison Bumgarner on a five-year, $85 million deal.
The Offseason Turns Around!
Then, out of nowhere, the Dodgers pulled off a blockbuster trade with the Boston Red Sox by sending some of their future packing in order to win right now. Alex Verdugo, shortstop Jeter Downs, and catcher Connor Wong were sent to Boston in exchange for 2018 AL MVP, Mookie Betts, and former Cy Young Award winner, David Price.
Price will take the place of Ryu, but some see the addition of the southpaw as a salary dump that Los Angeles had to take on in order to get Betts. With three-years and $96 million left on his contract, Price will jump to the top of the Los Angeles payroll in 2020. Things were a bit rough for the southpaw in 2019, as Price saw his hard hit rate jump to a career-high 36.9 percent.
Price figures to benefit from joining the National League for the first time in his career, a factor that typically aids pitchers. The 33-year old is expensive, but has a lot of postseason experience to offer, which is the real kicker here. The lefty has made 14 postseason starts, including nine bullpen appearances over his career. This certainly gives the Dodgers three reliable arms come postseason.
Do Dodgers Odds Improve Enough With Betts?
The Dodgers acquiring Betts on the last year of his contract really speaks volumes. This is an organization that's willing to spend to win now, and by spend, I mean in cash and prospects. They're all in! This offense was already a nightmare for opposing pitchers in 2019. Los Angeles led the NL in home runs, runs scored, RBI, ISO (.215), wOBA (.338), and hard hit rate (42.3 percent). If you're underestimating the Betts acquisition, then you're missing the point. Betts puts this lineup over the top. He's a leader and an all-around athlete. Let's not discount his four-consecutive gold gloves in right field, either.
Despite dipping from a .346 batting average in 2018 to a .295 average in 2019, Betts' advanced numbers were pretty similar. His hard hit rate decreased by just 1.5 percent and his line drive rate shot up from 21.2 percent to a blistering 24.8 percent. He went 16-for-19 on steal attempts last season, which helps more than you may think. The Dodgers managed to steal just 57 bases as a team in 2019. Bellinger led the squad with 15.
More Reasons To Believe In L.A.
The Dodgers will look to build off of young talent, as Walker Buehler, Gavin Lux, and Will Smith are eager to contribute. Buehler proved last season that he's one of the best young pitchers in the game. The righty logged a career-high 30 starts (182.1 innings), 215 Ks, and a 3.26 ERA. The 37 walks and 20 homers allowed are stellar numbers as well. Buehler showed off in the NLDS against the Washington Nationals last season, allowing just one run over two starts (12.2 innings), while striking out 15. He's a legitimate number two to go behind Clayton Kershaw and could eat up even more innings in 2020. Kershaw is still a terrific pitcher and an ace, but he has failed to log 180 innings in any of his last four seasons.
It's true that the Dodgers odds were high before and they've have missed out on opportunities in recent years, but this should be the turning point. The club currently has the third-highest team payroll. This proves that ownership will do what it takes to win this season. Betts is on the final year of his contract and ownership knows that this is do or die. With this in mind, there's no reason to think that the Dodgers won't add to their existing squad before the trade deadline. If there's a kink in the bullpen or an injury somewhere, you better believe this organization is ready to pull off a deal. Finally, this feels like the year for the Los Angeles Dodgers. The dodger are a good futures pick at 3.7 to 1, this is a buy for me.