Detroit Tigers Odds to Win 2020 World Series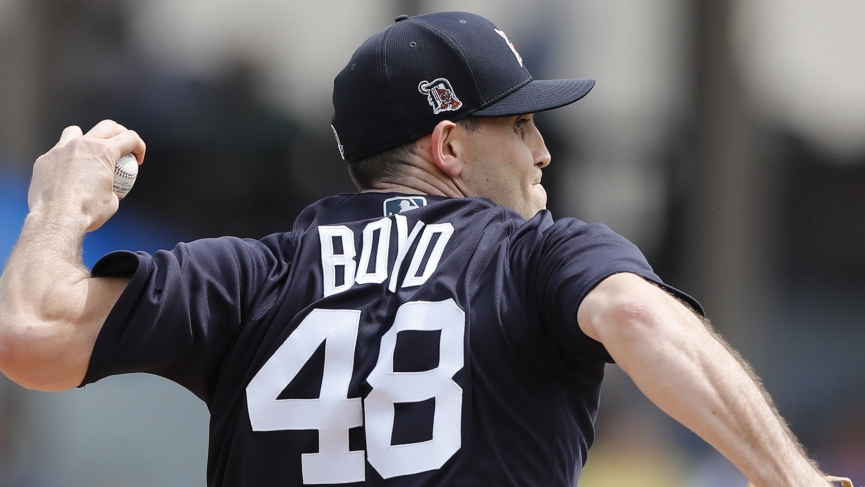 With the club set to sell what they can in 2020 at some point or another, finding an MLB futures bet that makes sense may be tough; however, there tends to be value somewhere with this team. Finding the right bet isn't necessarily impossible. Let's see which side of the win total suits us best. The over/under currently stands at 35.5 percent, or 57.5 wins. With payouts on FanDuel at -110 on either side, there's money to be made.
After a Rocky 2019, Are Tigers Gaining Traction?
The team that won the fewest games in 2019 was the Detroit Tigers. With 47 wins and 114 losses, fans struggled to find many bright spots to celebrate. They are held down by a couple of terrible contracts and maintain the 21st-largest 25-man payroll at about $85.3 million. Miguel Cabrera's $30 million and Jordan Zimmermann's $25 million salary account for over 58 percent of the team's payroll.
This is just gross, especially when you consider that Cabrera hit all of 12 homers and drove in 59 runs over 493 at-bats in 2019. Zimmermann wasn't any better, posting a 6.91 ERA (a career-worst) over 23 starts and went 1-13. Sheesh, that's rough.
Shockingly, the team spent $6.1 million each on second baseman Jonathan Schoop and first baseman C.J. Cron. The latter of the two was fairly productive last season, but the signings were a surprise given that the team is in the middle of a rebuild and neither of the two are considered young. What a strange investment. I see these signings as potential trade bait for a couple more prospects down the line.
This Feels Like A Minor League Team
149 Homers and 582 runs last season, the Tigers were easily the worst offense in baseball. Forget the AL, they were flat-out atrocious. They struck out the most (26.4 percent) and posted the second-worst walk rate (6.3 percent) in the MLB. Trust me, I'm searching for anything positive here, but there isn't much. The team failed to make contact more than the rest of baseball, but they managed a high line drive rate of 23.0 percent (second-best in baseball). On top of that, they dealt away their top bat in Nick Castellanos last season.
With this in mind, the pitching staff needs to be lights out in order for this team to piece together more wins. Unfortunately, the starters and bullpen were equally bad, posting the second-worst ERA in the AL of 5.26. This means the club averaged a deficit of 1.67 runs per contest. That's about as bad as it gets.
Matt Boyd is easily the most talented starting arm that Detroit currently has, but he's 28 and was discussed at the trade deadline last season. With his age in mind, it's likely that the Tigers move the southpaw this coming season. Starting pitching may be thin to acquire and this should be the time for Detroit to pounce on some prospects.
On top of that, the next best option in the rotation is still recovering from Tommy John surgery. Michael Fulmer says he's feeling great, but the team isn't ready for him to throw to live hitters just yet. Even if the teams were able to practice as a group right now (COVID-19), the organization is taking it slow with the former Rookie Of The Year and All-Star. Don't expect Fulmer to contribute too much in 2020, as the team should limit his innings to around 100 or 120 maximum.
The Best Futures Bet Is…
The Tigers are a mess. The club is patiently awaiting the youth movement that's about to come. They're in no hurry to bring up starter Casey Mize, starter Matt Manning, or outfielder Riley Greene. This would simply start their Major League time clocks too soon, so don't expect to see these names in any large capacity in 2020. This means the top prospects won't be contributing to any extra wins.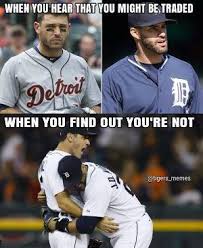 With Detroit plummeting to a piddly 47-win season in 2019, how in the world are they going to reach 58 wins this season? There's hardly any improvement to take note of and it seems pretty obvious that the club will be sellers as the trade deadline approaches. The team will continue to get worse with younger players receiving the opportunity to prove their worth for upcoming seasons.
The Detroit ownership doesn't care about wins in 2020. They're fine receiving another top selection in the next draft. They need all the help they can get and winning a few extra games isn't going to generate additional ticket sales with the state of this organization. Feel completely confident in pounding the under for win totals on the Tigers. At -110, you'll receive a nice chunk of cash on a bet that seems far too obvious. The bookies missed the mark on this one, that's for sure. Under and out!