Saratoga Picks for Today's Races August 8, 2020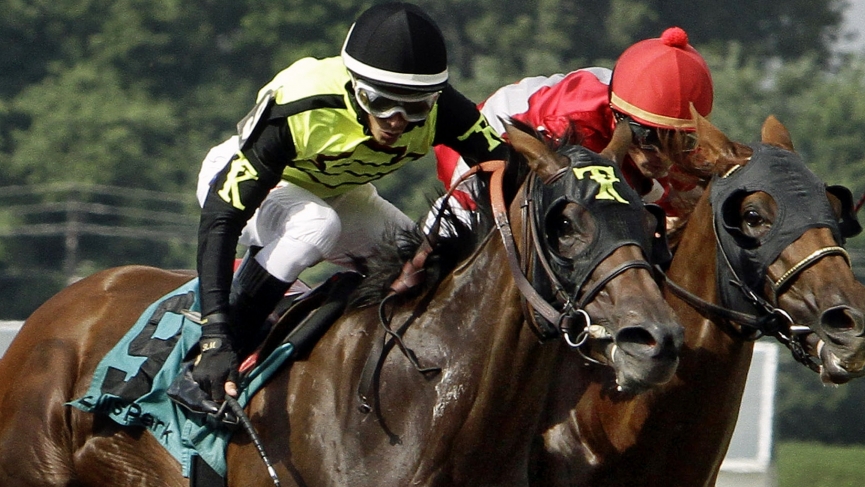 Today we have my Saratoga picks leading up to the Travers Stakes so let's get to it! Yesterday at Saratoga, Jackie's Warrior broke alertly, was able to get comfortable on the front end, and was the easiest of winners in the Saratoga Special. Today is Travers stakes Saturday at Saratoga with five graded stakes in total including three grade ones. 

Saratoga 7th: Give Serengeti Empress another chance 3:42 pm Et
The Saratoga 7th is the grade one Ballerina for fillies and mares three years old and up going seven furlongs on dirt. Morning line favorite Bellafina has been an open book in that she always runs well at Santa Anita but when she leaves that tack, she typically disappoints. Examples include last time in the Great Lady M at Los Alamitos where she was sent off at 1/2 and finished 3rd. She was also the beaten favorite in the Carousel at Oaklawn earlier this year and in the Test at Saratoga last year. I don't trust her to bring her best today.
The best of Come Dancing would win in this spot but she has not shown up in either of her starts this year and she wasn't good in the Breeders' Cup filly and mare sprint to end her year last year. Not sure we'll see her best again and I'm against her.
There appears to be a fair amount of speed in this race from Serengeti Empress, Cookie Dough, and Letruska and if a speed duel develops, Pink Sands would likely benefit. I'm just not sure her best efforts which came at Gulfstream over the winter are good enough to beat this field and I have no excuse for her last race where she did no running. Nevertheless, at a square price, she's the alternative.
The horse I want is Serengeti Empress (5/2 ML) who is the speed of the speed and she does have sprint speed as evidenced by the 441  half miles she set in the Test at today's distance last year. She finished second in that race last year losing to eventual eclipse award winner Covfefe and an argument can be made that it's her best performance. With the rail draw, she only has one choice and that is to go for the lead early and with her natural early speed think she gets there while still saving something for later in the race.
Ignore her effort two starts ago where she did not make the lead. Ignore her last race as well where she faced Midnight Bisou and the connections tried to bottom out the field and create as much separation as possible with a strong half-mile in 46 seconds flat. Note the boys' one race later in the Stephen Foster at the same distance only did the opening half in 48 seconds. The plan did not work for Serengeti Empress but she faces no superstars this time and while she will be on the lead again, expect a different style of ride this time.
Saratoga 8th: Chewing Gum the now horse 4:22 pm Et
The Saratoga 8th is the grade three Troy for four-year-olds and up going 5 ½ furlongs on turf. Imprimis is your morning line favorite and with his best effort, he would win this race. The issue is he went to Ascot while in peak form and when he came back he wasn't the same horse losing back to back races as the favorite and then was a non-threatening 6th in the Breeders' Cup turf sprint. He hasn't been seen in nine months and perhaps he needed a break. I don't trust him to provide his best effort because it hasn't been seen since he returned from Ascot but also this feels like the first race in a plan where the end goal is once again the Breeders' Cup turf sprint. I won't let him beat me but I don't entirely trust him.
Pure Sensation has plenty of back races that would win in this spot but it's tough to tell if the nine-year-old can still run. He broke a step slow in his seasonal bow and then was rushed to the lead to set a demanding pace. Perhaps you can put a line across that race because of the slow start but he'll likely once again be contesting a fast pace and jockey Irad Ortiz Jr who rode him last time lands on his stablemate.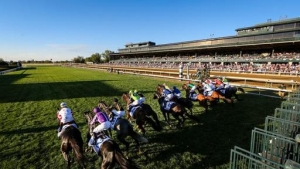 That stablemate is Shekky Shebaz who got really good for a five-race period to end last year. This year however he has disappointed not only being the beaten favorite in back to back races but he was 1/2 and 3/5 in those races. Last time off a layoff he did not show his usual early speed and that is the most concerning part. Don't see any way to trust him after three consecutive subpar races.
Chewing Gum (9/2 ML) is my play and perhaps 5 ½ furlongs is slightly too short for him but thought he ran really well in his lone try at this distance three starts ago. In that race, an allowance at Churchill Downs, he got squeezed three different times in the first furlong which resulted in him being last early. The pace was measured as the pacesetter kept going and wired the field. Despite the poor start and not having a strong pace to run into, Chewing Gum made a strong rally to make up a ton of ground and he was the only one making up ground late. With a faster pace to run into today, he can win this race.
Saratoga 10th: Mrs. Danvers can close into strong pace 5:39 pm Et
The Saratoga 10th is the grade one Test for three-year-old fillies going seven furlongs on dirt. Gamine figures to take all the money after her 18 length romp in the grade one Acorn but with the presence of long shot Wicked Whisper to her inside and Venetian Harbor to her outside, she will most likely have to rate for the first time in her life. While she might be able to rate and is an obvious use in multi-race bets, I'm not interested in finding out if she can rate at odds on quote. 
On paper, Venetian Harbor looks similar to Gamine in that she does her best work on the front end. Her last race in the grade one Ashland she disappointed as the favorite while setting a leisurely pace and perhaps she just doesn't want to go 1 1/16 or farther but still expected more when seeing the opening half-mile in 47 seconds. I'm against her because I don't see how she works out a winning trip. She isn't the fastest horse early or the most talented, hasn't proven she can rate and if she does rate and puts away Gamine (huge if) she would still have to hold off the closers.
The horse I want is Mrs. Danvers (8-1 ML) who has shown a rating ability and broke her maiden at Saratoga last summer when beating Finite who has won multiple stakes since. To begin her three-year-old campaign she ran into the older Indian Pride who repeated in the Shine Again earlier in the Saratoga meet. Last time she broke slowly and struggled to find running room. The third start back, expecting a peak performance and at a fair price, I'm willing to find out if she's good enough.