Saratoga Predictions and Best Bets August 7, 2020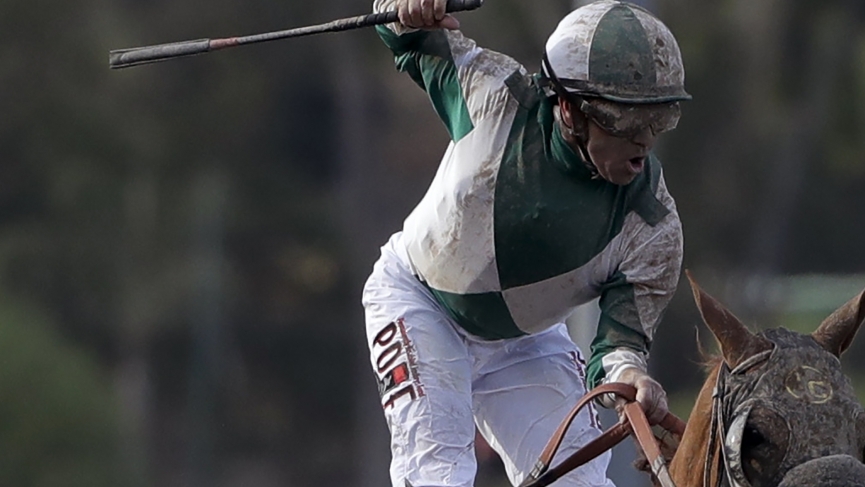 Today my focus is on my Saratoga predictions and best bets but first let's look at yesterday at Saratoga, favorite Jolting Joe utilized a perfect trip to win the New York Stallion series. Today at Saratoga, two-year-olds take center stage in the grade two Saratoga Special. Let's look at some races:
Saratoga 5th: Honor Way reunited with Jose Ortiz 3:28 pm Et
The Saratoga 5th is an allowance optional claimer for fillies and mares three years old and up going 6 ½ furlongs on dirt. Morning line favorite Kept True got really good over the winter and spring at Aqueduct and while she has won at Saratoga previously, I do wonder if she just prefers Aqueduct and making her first start in four months, she offers little appeal. Fair Regis has finished second or third in each of her last six starts and those included losses to a couple of today's rivals. While she will likely run well again, I do wonder if she has lost her desire to win.
Bridlewood Cat looks like a strong contender. Her turf debut last time was probably a means to an end and she didn't have to love the surface or the fact there was moisture in it. She stumbled at the start in her race prior to that costing her a chance to win. She lost as a big favorite three starts ago but it was on a track listed as 'good.' Previous to that she looked good winning back to back races. Bridlewood Cat figures to show speed but Skamania can keep her honest, she is trying Saratoga for the first time and this will be the first time since her debut that she runs past six furlongs.
The horse I want is Honor Way (5-1 ML) who needs some pace to run at but is proven at today's distance and at Saratoga. She gets jockey Jose Ortiz back today and note that Ortiz has ridden her in three of his last eight races. Those three races represent her last three wins so it's evident that Ortiz has a good rapport with the mare.
Saratoga 8th: Jen's Battle looks capable in open race 5:14 pm Et
The Saratoga 8th is a restricted allowance for fillies and mares three years old and up going one mile on the inner turf. Thought morning-line favorite Silky Blue ran well last time in her turf debut when breaking her maiden and note her first career start came in an off turf event so she was always intended for the surface. I'll use her but she is stretching out and was a scratched out of a race on July 11th so as the favorite, in her first start against winners, I'm looking elsewhere for a win bet.
I'm against Amos who was easily passed by Dancingwthdaffodls last time and I don't consider that a strong reference as Dancingwthdaffodls was picking up just her third win from 32 races. I'm also against Tatterazzi who wired weaker horses at Tampa Bay downs two starts ago and hasn't run in four months. Perhaps from an inside post, she'll make the lead but others look faster early. Even if they let her go, not sure she is good enough.
Giacosa and Wild North look similar in that they both broke their maiden's two starts ago. Giacosa added a good fourth-place effort last time compared to Wild North who was running poorly in an off turf event. Based on strictly their turf form, don't think they are that much different, and considering Wild North will be the bigger price, she's the alternative.
The horse I want is Jen's Battle (8-1 ML). Yes, she has to prove herself routing but it's not like this field is filled with positive route experience. Her last three races were two decisive wins and an off the board finish last time. Note the second and fifth-place finishers from that last race have come back to win. Hoping on the stretch out they use her speed but she is proven rating.
Saratoga 9th: Jackie's Warrior had an impressive debut 5:46 pm Et
The Saratoga 9th is the grade two Saratoga Special for two-year-olds going six furlongs on dirt. I'm against Momos who doesn't look fast enough to make the lead. Therideofalifetime broke his maiden in his second-lifetime start when having an experience edge. The race came back fast but you have to question if he beat anyone as none of the first in that race took any significant money. He will have to rate in this spot and showed some rating ability in his debut but the winner of that race is also running today and thought Therideofalifetime had an easier trip in that debut than the eventual winner.
Morning line favorite Cazadero is 2 for 2 and the only graded winner in the field but not sure he's that much better than the rest of the field and will take money on the basis of that graded win. At this time of year where none of these horses have had more than two-lifetime starts, so much potential for improvement from others so Cazadero, while he can win, it will be at an unappealing price.
Roderick is one alternative after his flashy maiden win but he beat three horses all of whom have since tried turf. This field is clearly much deeper though he warrants consideration on the talent he showed on debut.
The horse I want is Jackie's Warrior (7/2 ML) who might get ignored a bit considering Jockey Ricardo Santana Jr elected for his stablemate Cazadero. Considering Cazadero is already a graded stake winner, it's easy to see why Ricardo Santana Jr made that decision. Loved everything about Jackie's Warrior debut where he was asked for speed but was beaten to the lead. Drawing an inside post that day, he had to let his rival clear and then angle into the 2-path. He did it easily and drew off defeating Therideofalifetime who is also a contender in this race and seems to be one of the strongest reference points.