LSU Highest Underdog for a Returning Champion in Over 40 Years vs Alabama on Saturday night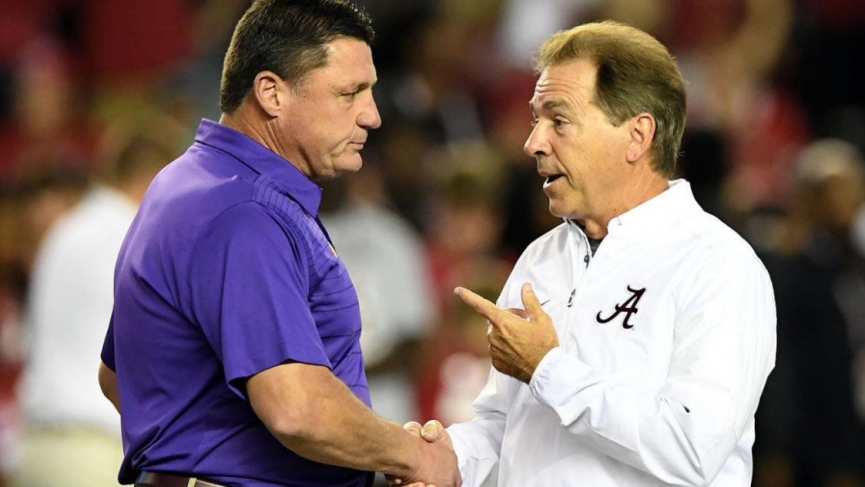 LSU Underdogs of Historical Size to Alabama on Saturday: In over 40 years of betting on college football, never in the history of the sport has a returning national champion been lined as a higher underdog than the LSU Tigers are this Saturday against Alabama.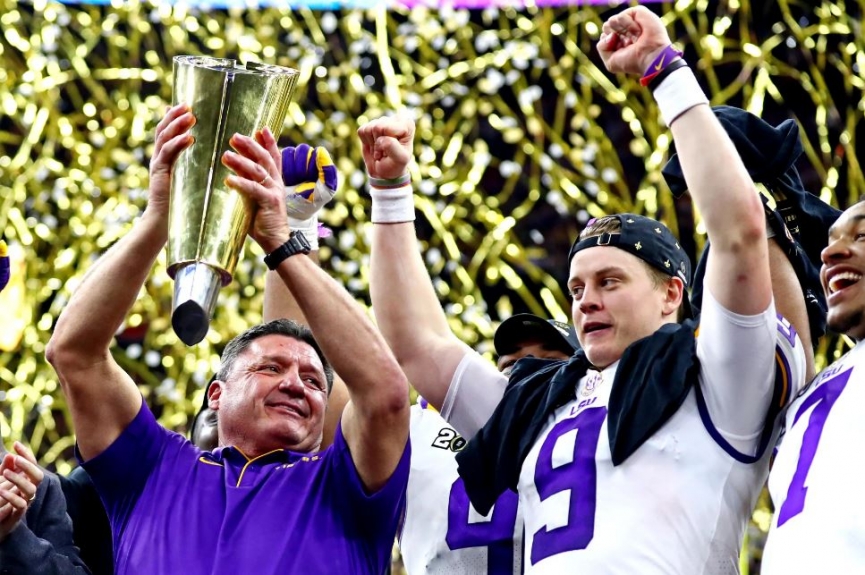 It's been a rough go for the 3-4 Tigers, who are coming off an undefeated season that included four wins over top 10 ranked opponents last year. However, 'the tide' has turned. Joe Burrow has moved on from winning the Heisman Trophy by the largest margin in the award's history and is now a member of the Cincinnati Bengals. Along with Burrow, Clyde Edwards-Helaire and Justin Jefferson both took their talents to the NFL in 2020. While players like Ja'Marr Chase and Derek Stingley Jr. were unable to declare for the 2020 draft and remained with LSU, the Tigers are just not the same in any way, shape, or form this season.
Even with the turnover in talent, LSU had high expectations coming into the 2020 season. The pre-season media polls had the Tigers finishing second in the SEC West Division. However, with a 3-4 record, LSU would have to run the table while counting on Texas A&M to lose every game remaining on their schedule, which is entirely unrealistic even in 2020.
LSU's 2020 decline's most glaring detail comes this Saturday when they face #1 AP Poll ranked SEC rival Alabama. The Crimson Tide opened as -28 point favorites over the Tigers, and the line has since moved to as high a historic -29.5. This is a landmark point-spread because it is the first time in College Football betting history that a returning national champion is lined as a 4-touchdown underdog the following season. Before this season, the last time a defending champion was a dog of this size was in 2011, when the Auburn Tigers were returning titleholders and were lined as +21 point dogs that year to both LSU and Alabama.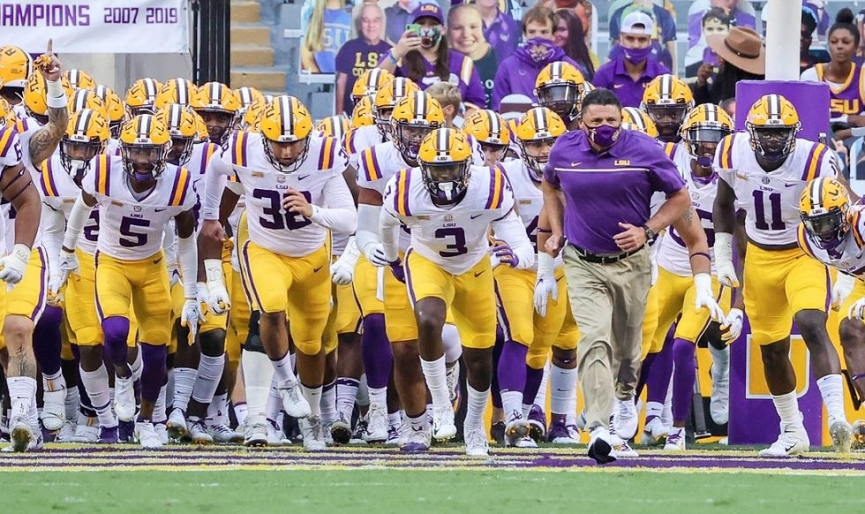 LSU has rarely been a long-shot underdog in any era of the team's history. In fact, the Tigers haven't been underdogs of this size going back as far as 1991, a game in which they were +21 point underdogs to Florida State. At the time of that game, it was the longest dog spot in team history, and Saturday's game is threatening to reach well beyond that historic -28 point spread margin.
The last time that LSU pulled off an upset victory as a long-shot underdog was in 2018. The Tigers pulled off a 22-21 upset at Auburn, cashing as a +315 on the outright moneyline.  The Bayou Bengals have not been lined as long-shots since that game in 2018, but the price they are lined at on Saturday is exponentially higher than what they were on that Saturday afternoon in Auburn back in 2018.
Over the past ten years, LSU has only been lined as the home underdog eight times, going an impressive 4-4 straight-up in those eight games and 5-3 ATS. If the Tigers could somehow pull off the upset, it would go down as one of the biggest upsets in LSU, Alabama, SEC, and College Football history.
WEEK 14 MATCH-UP
LSU
Alabama
+28 (-110)
-28 (-110)
Total
Over 67 (-110)
Under 67 (-110)
Where/When
Tiger Stadium
Sat. Dec 5th, 8:00 PM ET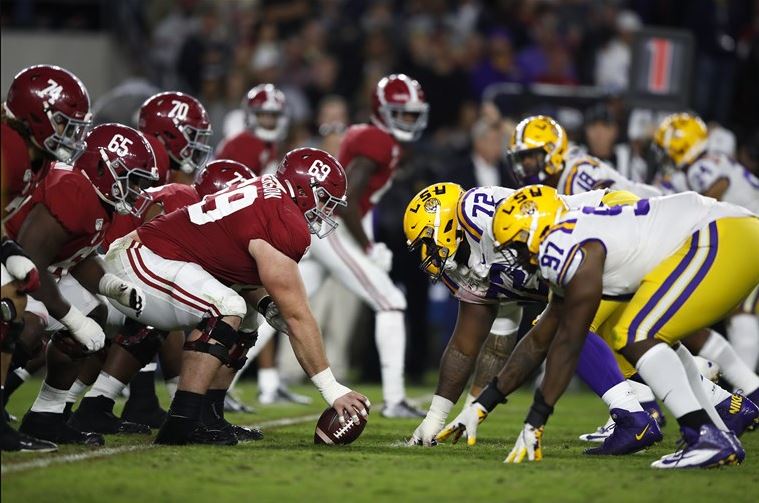 The Tide head into Tiger Stadium on Saturday riding a 5-0 ATS streak but have only covered 7 of their last 15 games as a road favorite, dating back to 2017. However, it's been a profitable spot to back Alabama in the Saban era, as the Tide are 31-23 ATS as road chalk since head coach Nick Saban took over back in 2007.
LSU is happy to host Alabama, as they've kept the score close, covering the spread in 5 of their last six games in Baton Rouge. Head coach Ed Orgeron has had so-so success in this spot since taking over back in 2016. Orgeron and the Tigers are 2-2 ATS since 2016 as the home underdog, with their most recent victory being a 36-16 win over Georgia in October of 2018, with the Tigers cashing at +220 on the moneyline.
Alabama has covered 5 of the last seven meetings between these two teams, with the Tide being favored in all seven games, covering the spread by a margin of +2.2 points, even when factoring in the two ATS losses.
Match-Up and Trends
Team
Record
ATS
O/U
Alabama
8-0
6-2
5-3
LSU
3-4
4-3
3-4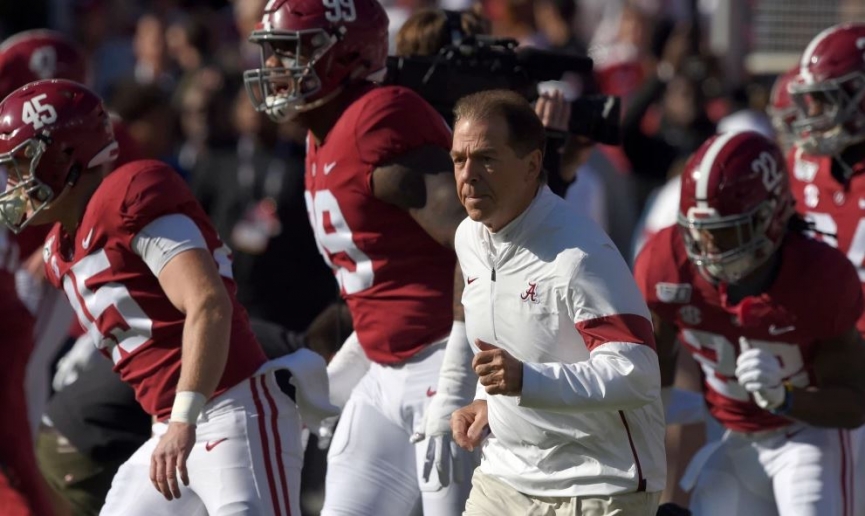 Alabama is 6-2 ATS as a favorite this season and has been lined at -1100 or higher on the moneyline in every game, but one, a 17 point beat down of Georgia as -225 moneyline chalk. The Tide have taken care of opponents handily as of late, allowing just 5.3 points on average in their last three games.
LSU has been lined as the moneyline underdog twice this season, and are 0-2 straight-up and 1-1 ATS in those two games. LSU has dropped two games as a strong favorite, losing to Mississippi St and Missouri in the first three weeks of the season, both games in which LSU was lined as a moneyline favorite of -665. Bettors who have wagered $100 against the Tigers in every game this season have profited +$728.
Measure of Expectation
Team
ml profit
ml fade
avg. Margin
avg. ats margin
Alabama
+$76
-$800
+30
+7
LSU
-$261
+$728
-0.1
-5.3
Based on the measure of expectation, you have to give the edge to Alabama in this game. The Tide have outscored their opponents by an average of 30 points per game and put up over 110 yards more per game than LSU on average. Statistically speaking, all the numbers are there to back up the argument for betting the Tide at this current ATS price (-29). The only factors that will keep Alabama from covering this game are likely the intangible ones.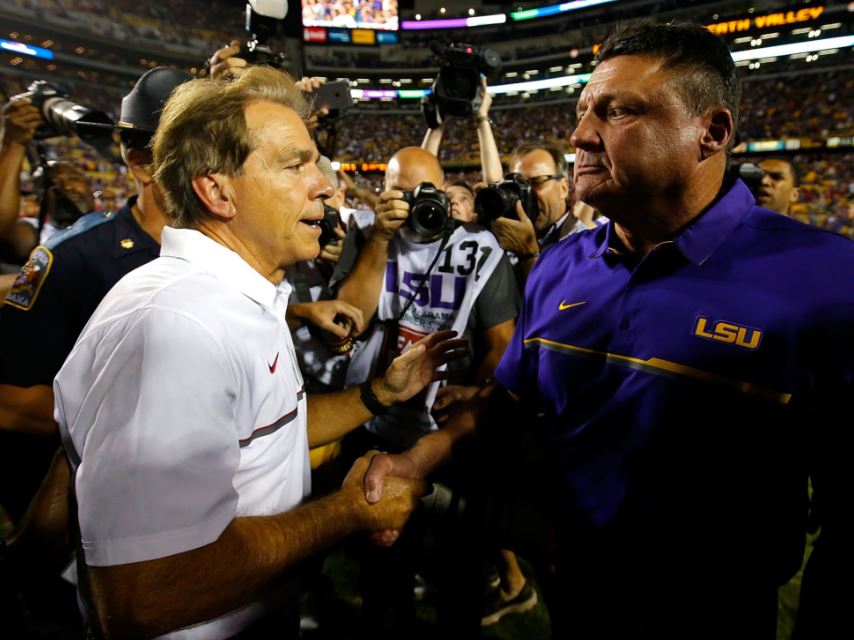 Do the Tide need to run up the score against the down and out Tigers? While in a normal scenario, the answer would likely be no, but again, it's 2020. Alabama head coach Nick Saban was unable to be with the team for last Saturday's whooping of Auburn due to a positive COVID-19 test. Now a week later, in a rivalry game in Baton Rouge, he will likely take every possible opportunity to beat up on the defending champions, especially after losing to them in such dramatic fashion last season. Needless to say, there is plenty of motivation for Saban and the Crimson Tide to run up the score on LSU on Saturday night.
Alabama has beaten LSU in 8 of the last ten meetings, the only two outliers being a horrendous 9-6 overtime game back in 2011, and of course, their epic meeting last year in which saw LSU pick up the 46-41 victory.
As far as the Saban vs Orgeron rivalry, Saban is 3-1 in the series and has beaten Ed O by an average of 12 points since Orgeron was hired back in 2016. The biggest blow out being a 29-0 win over LSU back in 2018. Besides that meeting, every other game between these two teams in the 'Saban/Orgeron era' has been decided by 14 points or fewer. If the same thing happens on Saturday, it will be easy money for LSU backers, who could be getting upwards of +30 points on the ATS line. However, considering all the history leading up to this one, it wouldn't be a shock to see the Tide get the cover as historical chalk favorites.
As for the total, in a combined 15 games played this season, these two teams have had an average game total of 63.8 points. The betting total opened at 67.5 and has since moved a tick down to 67. When considering that the Under has cashed in 5 of the last six meetings between these teams and six straight at Tigers Stadium, one has to be leaning towards the Under. However, if the Tide chose to run up the score, then the Over is live.
This game is a classic 'Favorite and Over' or 'Dog and Under' spot. If you like Alabama, you should probably lean Over, and if you like LSU, you should probably lean Under.
Keep it locked to Odds.com for all of your College Football betting needs for Week 14. The best current odds can be found on our College Football Odds Page. Stay tuned for plenty more College Football Picks throughout the season.
---
FAQ: LSU vs Alabama
What are the chances of LSU beating Alabama ??
Based on implied probability using the current betting line, LSU has about a 3.2% chance of beating Alabama on Saturday.
Have LSU ever been bigger Underdogs?
No.
LSU were -28 point Underdogs to Florida State in 1991. However they will likely close as even bigger dogs to Alabama by kick off.
Who is favored to win the NCAA Football National Championship?
Bet365 has the Alabama Crimson Tide lined as the favorite at +137 to win the National Championship.