Viana vs Whitmire Pick – UFC Vegas 8 Predictions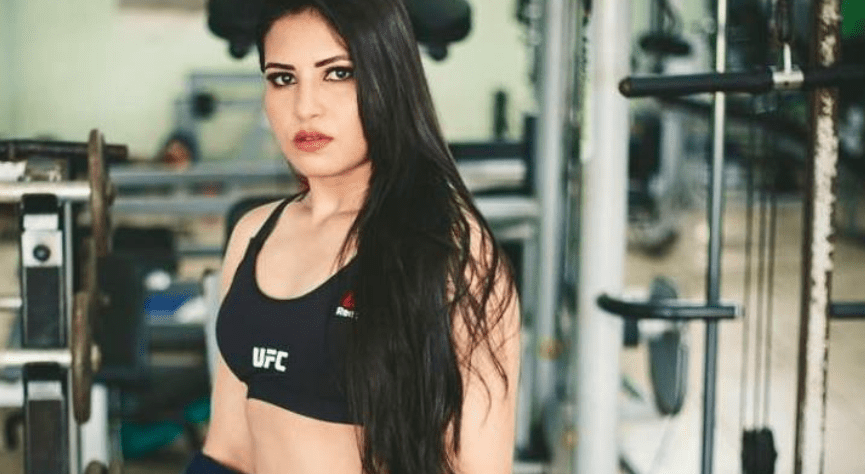 UFC Event: Viana vs Whitmire – UFC Vegas 8 
Date/Time: Saturday August 29, 2020 9 pm EST
Odds: +111/-111
UFC Vegas 7 was an absolute wild ride. The card barely made it to Saturday with multiple fights falling out and last-minute opponent swaps, but somehow the UFC got it going and we were treated to one of the craziest cards I have ever seen. It's going to be hard to follow that performance up and while we have some more name recognition on this week's card we have some really wide lines that will make it difficult to bet this one.
Polyana Viana vs Emily Whitmire Odds
UFC FighterPolyana Viana
Odds+111Age28 years oldHeight5'5Reach67'Wins by Submission6Win/Loss10-4Finish Rate100%
Polyana Viana is everything the UFC is looking for. She is a young, beautiful, and skilled fighter. She can be a part-time model when she is outside of fight camp and knows how to work an Instagram. The only issue with Viana is that she doesn't seem to fare well against real fighters. She is tall and long but just doesn't appear to know how to harness that. When Polyana is on the mat she is a dangerous submission threat and that really is the best path to victory for her, but she is struggling to put the whole mixed martial arts game together.
| | |
| --- | --- |
| UFC Fighter | Emily Whitmire |
| Odds | -111 |
| Age | 29 years old |
| Height | 5'5 |
| Reach | 63' |
| Wins by Decision | 3 |
| Win/Loss | 4-3 |
| Finish Rate | 25% |
Emily Whitmire does not have an impressive record, but there is more than meets the eye here. She took the slow path to a professional fighting career and has an extensive amateur record and she was also on The Ultimate Fighter. Of her 7 professional fights, 4 of them were in the UFC and she is 2-2 in the organization with her only losses coming to rising stars Gillian Robertson and Amanda Rebas.
Emily Whitmire is stronger than you would think looking at her and she has a pretty solid wrestling game with heavy top control. I know the 2 submission losses make it hard to believe, but her submission defense is actually pretty on point. Gillian and Amanda submit almost all their opponents, so submission loses to those monsters really aren't anything to be ashamed of. We have seen in her last few fights that Emily has been working on her hands and her striking looks much improved. She has been training at Syndicate MMA and the UFC PI in Vegas leading up to this fight and looks to be in excellent shape. Emily can lead the dance on the feet and of the two fighters seem to have more pop to her striking.
Viana vs Whitmire Pick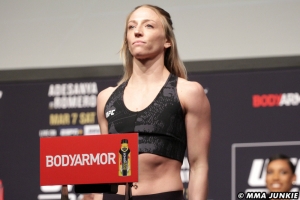 I am so excited to have this spot. It combines two of my favorite things. I have Emile Spitfire who is an underrated fighter on the upward path who I have been looking to bet on and I have Polyana Viana who is one of my all-time favorite fades in the UFC. In fact, I am 3 for 3 betting against Polyana, so I have to go back to the well here.
Simply put I think that one of these women is a real fighter. Spitfire Whitmire has been working HARD on her game and you see those improvements even in her recent losses and I really like this matchup for her. Polyana has a bad habit of accepting the bottom position in fights and you do not want to do that against Emily.
Yes, Viana is a submission fighter and that's how she has won the majority of her fights, but in the UFC she has had no such luck. Emily is sharper on the feet and Polyana appears to struggle to move backward. I expect Emily to land the bigger, harder shots and when they hit the mat she will stay safe and heavy from the top position. Viana is on the chopping block here and her lone UFC win is over Maia Kahaunaele-Stevenson who is 6-5 and hasn't fought since her loss to Viana in 2018.
Simply put I think one of these women has a future in the UFC and the other does not. Viana might be able to return to the UFC in a few years after she has rounded her game out, but I think Whitmire is ready to go now and shown flashes of brilliance even in her losses to better competition.
The Pick: Emily Whitmire (-111)