UFC Vegas 12 Parlay Picks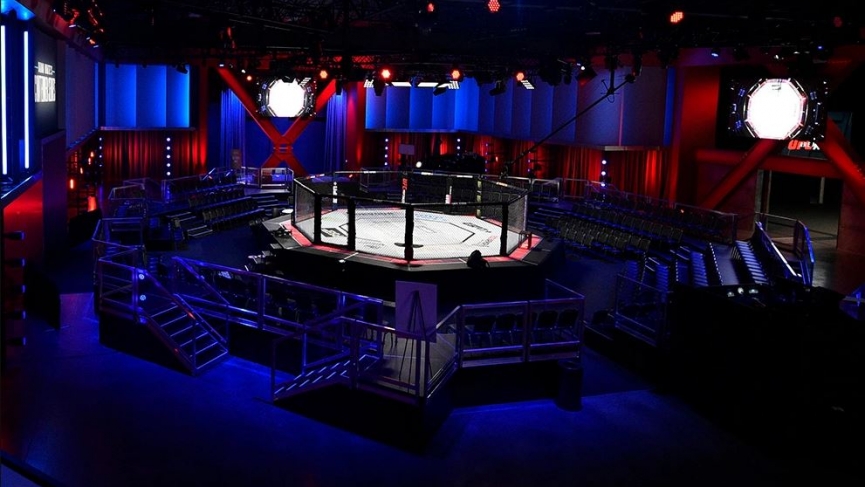 UFC Parlay Picks: Fight Night 181
| | | |
| --- | --- | --- |
| UFC Vegas 12 | Pick | Odds |
| Adrian Yanez vs. Victor Rodriguez | Adrian Yanez | -350 |
| Alexander Hernandez vs Chris Gruetzemacher | Alexander Hernandez | -400 |
| Total Parlay: | Yanez + Hernandez | -167 |
Best Parlay Odds via Bet365
We have once again completed our stay at Fight Island, and the UFC leaves the beach for the comforts of home. We are headed back to the Apex in Las Vegas, and UFC Vegas 12 has a solid line up following an epic night of fights like UFC 254. We are starting our week off with a nice little parlay!

Parlay Leg 1: Adrian Yanez (-350)
| | | |
| --- | --- | --- |
| UFC Match Up | Adrian Yanez | Victor Rodriguez |
| Odds | -350 | +275 |
| Age | 26 years old | 28 years old |
| Height | 5'7 | 5'5 |
| Reach | 70' | Not Listed. |
| Wins by Stoppage | 6 Wins by T/KO | 4 Wins by T/KO |
| Finish Rate | 73% | 89% |
| Win/Loss | 11-3 | 7-2 |
Adrian Yanez is a fantastic addition to the UFC's 135-pound division and is coming off an absolutely dominating performance taking just 39 seconds on Dana White's Contender Series. Yanez, who Odds.com's James Lynch interviewed this week, has been compared to Jorge Masvidal with the way he moves and strikes. The young fighter has fast heavy hands and moves extremely well. Yanez will be making his UFC debut on Saturday, and we are very excited about it.
Victor Rodriguez is coming into this fight on short notice. Yanez's original opponent dropped out at the last minute, and Rodriguez got his call to the big show. Victor is a fighter out of the Alaska FC promotion and is notably short on his fighting experience, but looking to spring a massive upset to kickstart his UFC career.
This fight is relatively simple. The AFC promotion isn't a perfect one and historically hasn't brought out the best talent to the UFC. Victor is a tough kid, but he is fighting an uphill battle here on short notice, and you won't be able to beat a fighter like Yanez on toughness alone. Yanez is a much smoother striker, and Rodriguez's brawling style should play right into his hands.
Parlay Leg 2: Alexander Hernandez (-400)
| | | |
| --- | --- | --- |
| UFC Match Up | Alexander Hernandez | Chris Gruetzemacher |
| Odds | -400 | +300 |
| Age | 28 years old | 34 years old |
| Height | 5'9 | 5'8 |
| Reach | 72' | 68′ |
| Wins by Stoppage | 4 Wins by T/KO. | 7 Wins by T/KO. |
| Finish Rate | 55% | 71% |
| Win/Loss | 11-3 | 14-3 |
Chris Gruetzemacher is a fighter who we have not heard from in some time. Chris has been out of action since his win over UFC legend Joe Lauzon in 2018. Chris is a decently well-rounded fighter but seems to be a bit outclassed on the ground in many of his fights. It will be interesting to see what changes Chris has made in the past 2 years, but he is a serviceable striker who has gotten by on sheer heart and toughness for the most part and is on a 1-2 run in his last 3 and isn't getting any younger.
Alexander "The Great" Hernandez is also on a 1-2 run in his last 3, but he has been very active in the last 2 years and has been knocking on the door of the top 10. Hernandez is fresh off a loss to the surging Drew Dober and needs to re-establish himself in the division. Hernandez came into the UFC on short notice and was thrown to the wolves, so it is not too surprising that the 28-year-old hit a glass ceiling and could not maintain his meteoric rise. Alex has gone back to the drawing board and is looking to come back stronger, and I am very excited about Alexander 2.0.
UFC Vegas 12 Parlay Picks:
Adrian Yanez (-350), Alexander Hernandez (-400)
Parlay Odds: -167 (via Bet365)