Ottman Azaitar vs Khama Worthy Pick – UFC Vegas 10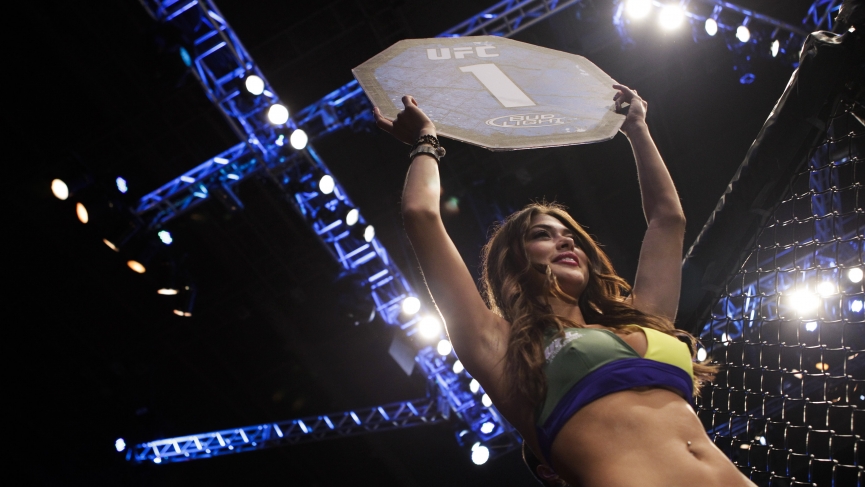 UFC Vegas 10 Co-Main Event Preview: Ottman Azaitar vs Khama Worthy
People may be down on UFC Vegas 10 from an action standpoint, but let me tell you that we will not be short on action fights and the co-main event is packing some serious heat. Khama Worthy came through for us just a few short weeks ago as a MASSIVE underdog and now he is back against a game fighter who will be willing to stand and bang. Let's break down this fight between two exciting prospects in the lightweight division. 
| | | |
| --- | --- | --- |
| UFC Match Up | Ottman Azaitar | Khama Worthy |
| Odds | +110 | -139 |
| Age | 30 years old | 33 years old |
| Height | 5'8 | 5'11 |
| Reach | 71' | 74' |
| Wins T/KO | 9 | 9 |
| Win/Loss | 12-0 | 16-6 |
Ottman Azaitar is a bad man. Only 1 time has Ottman Azaitar made it to the judge's scorecard and he is still an undefeated prospect in the UFC's golden division. Azaitar has absolute missiles for hands, speed, and serious precision striking. Azaitar is an absolute monster early on in the fight and the majority of his opponents cannot take the heat that he dishes out.
#NeuesProfilbild pic.twitter.com/NjTGkH6Qx9

— Ottman Azaitar (@OttmanAzaitar) May 28, 2020
Khama Worthy is a fighter who has found his home at 155. He was one of these cases where we saw him cutting far too much weight and it was hindering him rather than helping. Once Worthy moved up to 155 he turned into a whole different animal and has done nothing but impress. In fact, Worthy is undefeated at 155 and is looking to make that division his home in the UFC. 
Ottman Azaitar vs Khama Worthy Match-Up
You would expect that after finding a hidden gem and cashing in big on a fighter like Khama Worthy that I would go right back to the well, but I am having a hard time pulling that trigger. Khama Worthy is good everywhere. He has offensive submission and scrambles well on the mat. Khama has a good gas tank and a long frame for Lightweight as well as sharp striking and power in his hands. Honestly, Worthy is a complete package and as he sharpens his weapons will only get more dangerous. 
The crazy thing about this fight is that Azaitar opened up as a -175 favorite. The fact is that the secret is out about Khama. The basis of my last bet on Khama was that his opponent Louis Pena was a bit overrated and now that Worthy beat Pena on a huge stage he is everybody's darling. What we are seeing right now is an overreaction to the last thing people saw. It's been a while since we have seen Azaitar and what we just saw was Worthy taking out a very popular betting favorite. 
There are a few things that we cannot ignore here. Azaitar is going to have a boxing and speed advantage. Khama is a fighter who is willing to get into a scrap. While the losses came at 145 and Khama has been perfect at 155 you cannot forget that Khama has already been knocked out 5 times in his career. Ottman is coming into his prime and has extremely precise hands with some serious power in them. Khama can win this fight and backing him on the opening line isn't a bad play at all here, but now that the line has flipped I have to side with Vegas. Remember we are betting the line as much as we are betting the fighter and the experts believed that Azaitar should have been a -175 favorite. We can snag him here at a + line and it is not often a line completely flips like this. I will back the tough and powerful Azaitar to stay undefeated against a fighter who has become a bit of a hype train. 
The Pick: Ottman Azaitar (+110)
Best Odds Currently Available at Unibet