UFC 254: Main Event Best Bets – Khabib vs Gaethje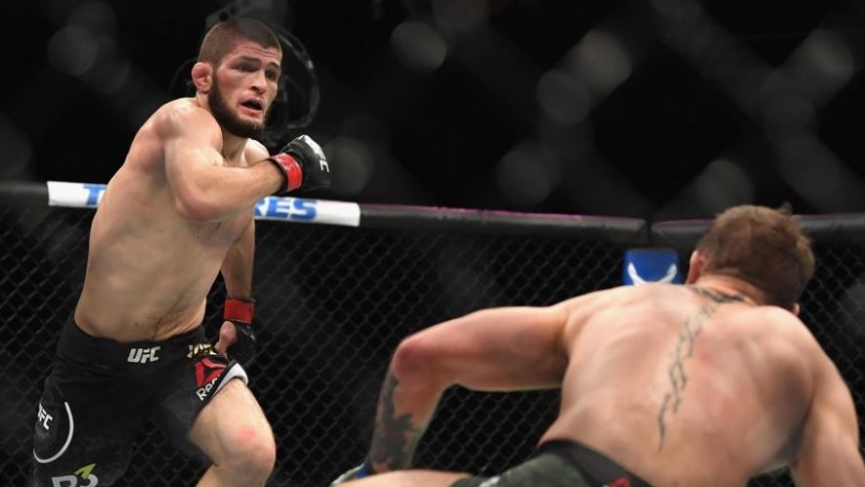 Odds.com's Khabib Nurmagomedov vs Justin Gaethje Pick – UFC 254: Khabib is 28-0 and on his way to becoming one of the greatest of all time. He meets 'the Highlight' Justin Gaethje, who is undoubtedly the Russian's toughest test yet. It's all going down Saturday afternoon at UFC 254.
| | | |
| --- | --- | --- |
| UFC 254 | Khabib Nurmagomedov | Justin Gaethje |
| Best Odds | -275 | -175 |
| Total Rounds | Over 4.5 (+167) | Under 4.5 (-170) |
| Where/When | Fight Island, Abu-Dhabi | Oct 24th, 2:00 PM |
Who said you have to change weight classes to have a super fight? The main event of UFC 254 is the biggest fight the UFC can make right now outside of Jon Jones vs Israel Adesanya. The undefeated champion Khabib will attempt to defend his belt against the most dangerous challenger yet in Justin Gaethje, who happens to carry the interim title, and is looking for the real gold. This fight is an unstoppable force meeting an immovable object, and I cannot wait for the glorious violence.
The Fighters:
| | | |
| --- | --- | --- |
| UFC Match Up | Khabib Nurmagomedov | Justin Gaethje |
| Age | 32 years old | 31 years old |
| Height | 5'10 | 5'11 |
| Reach | 70′ | 70' |
| Wins by Method | 10 by Submission | 19 by T/KO |
| Finish Rate | 65% | 91% |
| Win/Loss | 28-0 | 22-2 |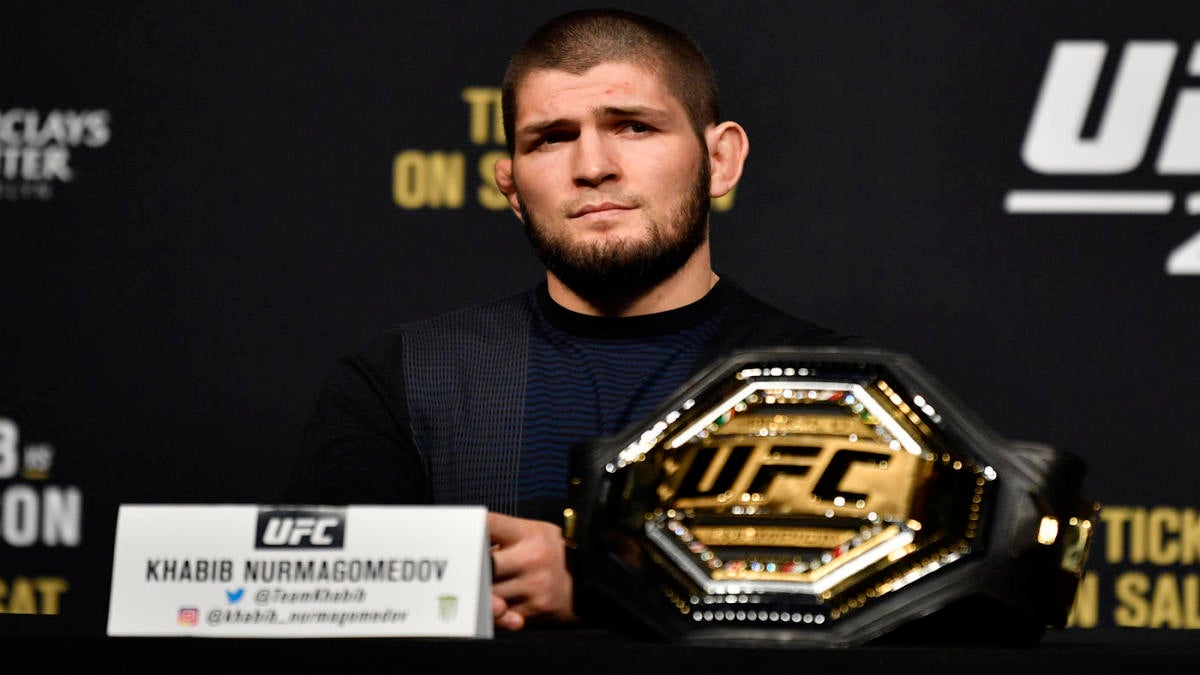 Khabib Nurmagomedov's fight name should be The Unicorn instead of The Eagle. Going undefeated in MMA is a much harder and much more uncommon thing than it is in boxing. MMA is such a hard sport and you have to have a high skill level in so many different aspects of the game that it is rare you can climb to the top of the mountain without a setback. Khabib is one of the few fighters to have taken the belt as an undefeated fighter and has yet to get caught. He hopes to retire as an undefeated champion and the greatest mixed martial artist of all time.
Khabib has a smashing wrestling game. There is no man alive at 155 who can stop this man's takedowns and so far it is inevitable that when he gets his foe to the floor they break. Khabib will drag you into the deepest darkest areas of your worst nightmares and then beat you to a pulp while making you feel helpless. As a bettor for the last 5 years all you have had to do is lay the wood on Khabib and you have been a very satisfied customer.
Justin Gaethje is termed as "The Highlight" for a reason. This man is violence incarnate. Justin got into MMA to be exciting. He is well documented saying that he doesn't mind getting CTE or brain damage as long as he had exciting and fun fights to please the fans. So far in his career, Justin only has 2 losses on his record and those losses came from having those kinds of exciting fights for the fans. Recently, however, Justin has changed his mind. Justin has decided that he wants to be the best. Justin wants to climb the highest mountain in the sport and dethrone The Eagle and he has changed everything in order to achieve that goal. Just a few short months ago Justin took a short notice fight against Tony Ferguson and wrecked him. The uncrowned king at 155. The man who has been anointed the only human able to stand toe to toe with Khabib. The literal boogeyman. Justin Gaethje showed us what he can truly do with proper motivation that night and now he is coming for the other half of his belt.
The Matchup:
Khabib has a nasty habit of making fights boring. As we talked about earlier he takes his opponents down and simply mauls them. Nobody has been able to stop the onslaught of Khabib's offense, but the two men who gave him the most trouble were wrestlers in Al Iaquinta and Gleison Tibau. Recently Khabib has been fighting very accomplished strikers who are well-rounded mixed martial artists. Both Conor McGregor and Dustin Poirier are talented grapplers, but they were not molded in the grueling wrestling room. Justin Gaethje is a wrestler who learned how to strike.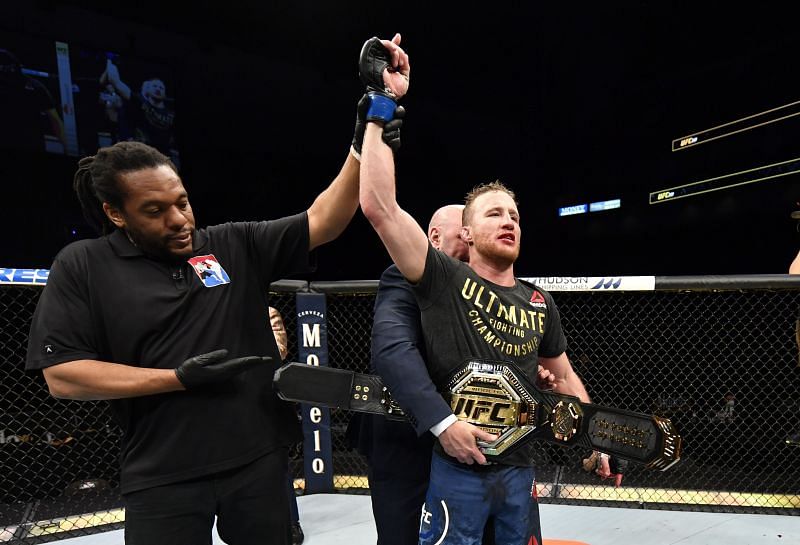 I personally have never bet against Khabib. I learned very early that this man was very special and sword off trying to see him lose. I set my sights on 2 men who might possibly be the ones capable of getting it done. The two men who had a chance to defeat Khabib were Tony Ferguson and Justin Gaethje. As luck would have it Tony and Justin had an eliminator bet fight for me and now I only have to try once. From what I saw in Justin's last fight he has all the tools that would be needed to dethrone the almighty Khabib. Justin has the wrestling base, the ability to scramble, the balance, the hips, and the gas tank to match the champion. It is going to take everything he has, but if there is a man on God's green earth who stands a chance of defeating Khabib it is Justin Gaethje. And not the Justin Gaethje that came to the UFC, but the champion Justin Gaethje. The man who has forsaken everything for the goal of becoming the best. The man who has done everything is head coach and trainer has asked of him and changed his style to more accommodate the rules of combat that take place in the sport of MMA.
Khabib Nurmagomedov vs Justin Gaethje Pick:
Main Event Best Bet: Justin Gaethje (+275) via Bet365: Khabib may come out and take Justin down, but he is the kind of man who will not settle for being put on his back. We have seen Al Iaquinta wilt. We have seen Conor McGregor break. We have seen Dustin Poirier fade. What we have never seen is Justin quit. He has something that the others didn't. He has a dark place that he is willing to go and with the right tools and weapons to do what nobody has ever done. I am going to bet on Justin Gaethje to do the unthinkable and take the crown from Khabib.