Herbert Burns vs Daniel Pineda Prediction- UFC 252 Undercard Pick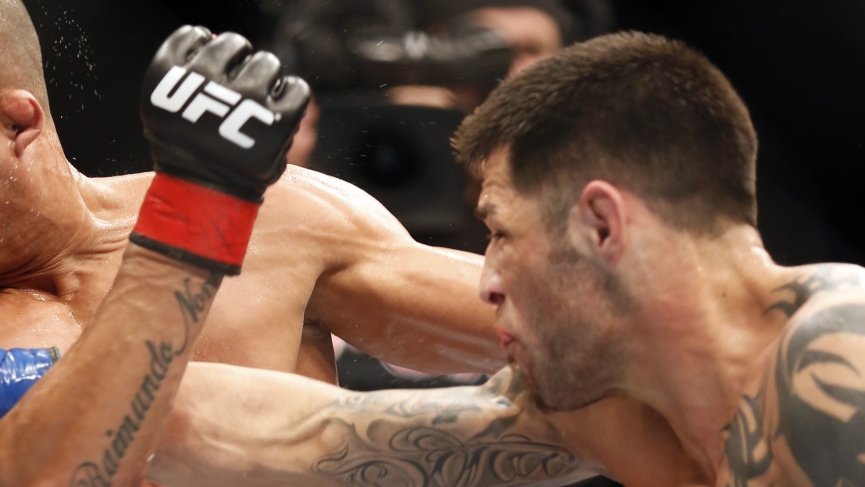 Wow, it feels good to be back in the Captain's Chair!! Before we start discussing my Herbert Burns vs Daniel Pineda prediction, we are coming off a nice little win after Saturday's UFC Vegas 6 card and looking to build some momentum! This week we are looking forward to the stacked UFC 252 which has an undercard with some new faces, familiar names, and old friends. Let's see where we can find some value to make a bit of cash!
Herbert Burns vs Daniel Pineda Odds
| #UFC252 Burns vs Pineda | Herbert Burns | Daniel Pineda |
| --- | --- | --- |
| To Win Outright | -250 | +200 |
I am super excited for this fight. Those of you who have been with me for some time know my deep love for the Burns brothers. They have been an absolute money train for the last year or so and we have gone back to the well over and over again with them. I tried to sell the angle of MMA siblings where one is the real deal and the other just never seems to live up to the level of their family, but so far Herbert has done everything in his power to change my mind. And damn it, he's done it. I tried to fade him in his UFC debut and I learned very quickly the kind of man I was dealing with. I am all aboard the Burns Train and I hope you will join me!
| | |
| --- | --- |
| UFC Fighter | Herbert Burns |
| Odds | +110 |
| Age | 32 years old |
| Height | 5'9 |
| Reach | 73' |
| Wins by Submission | 8 |
| Win/Loss | 11-2 |
| Finish Rate | 82% |
| | |
| --- | --- |
| UFC Fighter | Daniel Pineda |
| Odds | +110 |
| Age | 35 years old |
| Height | 5'7 |
| Reach | 70' |
| Wins by Submission | 18 |
| Win/Loss | 26 – 13 |
| Finish Rate | 100% |
Herbert Burns vs Daniel Pineda – The Matchup
Herbert Burns has the best training partner you could ever ask for in future title contender and potential 170 champion Gilbert and is showing many of the same skills and attributes that his brother possesses. Herbert is a finisher with a high-level BJJ game. His striking is coming a long way, but he knows that his bread and butter is on the mat.
Herbert is facing returning UFC drop out Daniel Pineda who went 3-4 in the organization way back from 2012 – 2014. Since he was cut Pineda has looked improved on the regional scene, but has faced questionable competition and recently was popped for PEDs. Pineda was invited to the PFLs $1,000,000 tournament and looked like a contender after slicing through his first two foes by first-round submission.
And then it all came crashing down. Pineda showed unnaturally elevated levels of testosterone and admitted to the use of performance-enhancing drugs. Both his PFL fights were overturned to being No Contests and he was fined. The UFC has now picked him up since he is technically on a 6 fight win streak all coming via finish and 5 of the 6 happening in round 1.
Herbert Burns vs Daniel Pineda prediction
Pineda is now 35 years old, coming off of a PEDs suspension, and was cut from the PFL. He is undersized in this match with his weapon of choice being the ground game against a younger, bigger, high-level BJJ player. Pineda will be at basically every disadvantage you can think of in this fight and I believe that this price is justified. I also have a hard time believing that the UFC is bringing in this submission wizard as a prospect at 35 years old to derail ½ of their newest hottest sibling hype train.
They are giving Pineda a shot here and he is experienced with some name recognition and it seems more like a good stylistic matchup for Herbert to get a good solid win and build his UFC resume to me. I believe that Herbert is playable as a parlay piece and I think he can win this fight anywhere it goes.
The Pick: Herbert Burns (-250)