Cory Sandhagen vs Frankie Edgar Pick – UFC Vegas 18 Predictions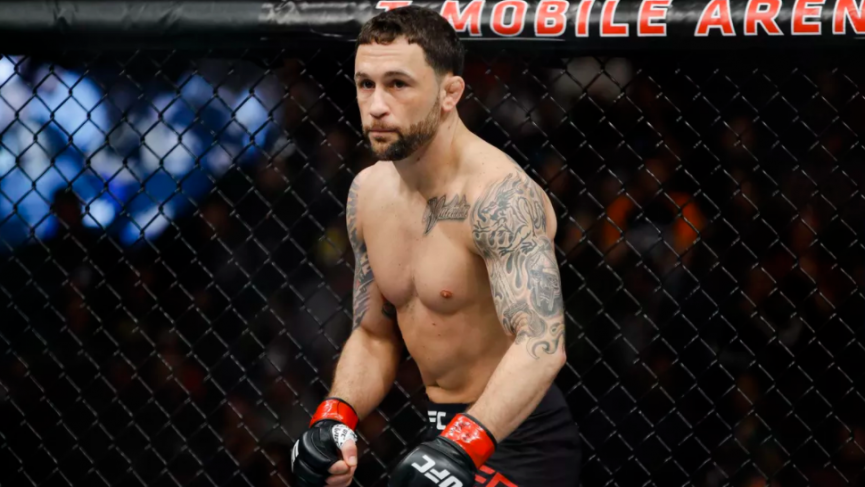 Cory Sandhagen vs Frankie Edgar Pick – UFC Vegas 18 Predictions: Since his 2007 UFC debut, $100 bettors who have backed Frankie Edgar to win outright on the 'moneyline' have profited +$1884 in his 27 career UFC bouts, going 18-8-1. On Saturday, Edgar finds himself in what some would call a bantamweight title eliminator match against Cory Sandhagen.
UFC Vegas 18 is a free UFC event that will be shown live on ESPN+, and as far as UFC free events go, this one is pretty damn good. I know I am an MMA Die Hard, and I say that every time, but there are some big fights with very serious implications this week that we get to enjoy. The Co-main event is exciting to me. Let's break it down.
Cory Sandhagen vs Frankie Edgar Odds
| UFC Vegas 18 | Cory Sandhagen | Frankie Edgar |
| --- | --- | --- |
| To Win Outright | -345 | +335 |
| Inside the Distance | +200 | +1205 |
| by Decision | +105 | +550 |
| Total Rounds | Over 2.5 (-220) | Under 2.5 (+200) |
| Fight Goes Distance | Yes: -140 | No: +165 |
| Where/When | UFC Apex, Las Vegas | Sat, Feb 6th, 5:00 PM ET |
The Fighters:
| UFC Bantamweights | Cory Sandhagen | Frankie Edgar |
| --- | --- | --- |
| Record | 13-2 | 24-8-1 |
| Finish Rate | 61% (5 Wins by T/KO) | 46% (29 Wins by T/KO) |
| Age | 28 | 39 |
| Height | 5'11 | 5'6 |
| Reach | 70′ | 68′ |
We have all been watching Cory Sandhagen for a very long time. This kid has long been competing with Aljo Sterling for the Dark Horse title at 135, and both of them are now in title contention. Cory had a bump in the road against Aljo last year but rebounded in a BIG way against Marlon Moraes. Now that Cory has eliminated another former title challenger and contender, he has his sights set on a legend in Frankie Edgar. If Cory impressively gets by Frankie on Saturday, there is little anybody can do to deny him the next crack at the winner between Sterling and Yan. 
The Answer! Frankie Edgar is already an absolute legend in the sport of MMA. There isn't much more for this man to do, but somehow he is still competing with the absolute best in the world at 39. Every time we count Frankie out, he manages to wow us with another performance to remind us just how good he is, and he seems to have found new life in the UFC's Bantamweight division. Since dropping to 145, Frankie had a very spirited title shot against Max Holloway and then a bad short notice KO loss to The Korean Zombie. After 145 didn't pan out, Frankie realized that the weight class he should have been at all along was still an option and at 135 put on a show against a very tough challenger in Pedro Munhoz. Can he do it again? Can Frankie Edgar turn back the clock and earn another crack at UFC gold? 
The Match-Up:
This fight is so interesting because we have two previous fights to draw very useful information from. Frankie Edgar vs. Yair Rodriguez and Cory Sandhagen vs. Raphael Assuncao. When Edgar fought Yair Rodriguez, they were already calling his death time before he stepped into the cage. What Frankie did that night was big brother Yair who had never been so disrespected in his life. Yair found himself smothered by Frankie until he was on his back. Once Yair was on his back, he had no option, and Edgar proceeded to beat him like he stole something. Frankie did an excellent job closing the distance and making sure that Yair Rodriguez could not use his kicks at range. Frankie Edgar stayed either all in or all out, and he will need to do exactly that on Saturday if he is looking to beat Cory Sandhagen. 
Cory faced Assuncao back in 2019, and this is probably the best stylistic comparison to Frankie, although, in all honesty, Frankie Edgar is much more of a challenge than Assuncao was. Assuncao made the mistake of letting Cory Sandhagen find his range and control the center of the cage. While Raphael did what he could by mixing in takedowns, he was too timid on his entries and never established control in a top position. Cory Sandhagen is a monster if you let him fight his game. The striking arsenal this kid brings to the table is incredible, and once he starts to groove, there isn't much you can do to stop him.
Cory Sandhagen vs Frankie Edgar Predictions:
UFC Vegas 18 Co-Main Event Best Bet – Frankie Edgar (+350) via Bet365: Something to remember is that this fight will take place in the UFC Apex, where we will have to deal with the small cage. Additionally, this is the co-main event, so the fighters will only have three rounds to work with. Frankie looks right at home at 135 and bloodied up Munhoz in their 5 round main event showing that he still carries some power even after dropping two weight classes, but he has turned into more of a point fighter in his old age. Cory Sandhagen has some flashy KOs, and even his last fight against Marlon Moraes ended with a spinning heel kick, but Cory is no stranger to the judges' scorecards. I expect Frankie Edgar to show us his championship heart on Saturday and bring the fight to Sandhagen. If Edgar can implement his grappling, he will cause Sandhagen some problems, and I believe that the small cage does favor him here. To place a bet on Cory Sandhagen at betting odds of -400 or higher, you have to justify that Cory will beat Frankie over 90% of the time. After what we have seen from Frankie, I have a hard time believing that he is only a 10% winner against an opponent with a 30% takedown defense. I don't know if I will make it to the window with a bet, but this fight is dog or pass. 
---
UFC Betting Trends: Sandhagen vs Edgar
Frankie Edgar
(Since 2012)
Record
Profit (Units)
to Win Outright
(Since 2007 UFC Debut)
18-8-1
+18.84u
Inside the Distance
4-11
+3.4u
Over
10-5
+1.78u
Fight Goes Distance
9-6
+1.58u
Cory Sandhagen
(Since 2018)
Record
Profit (Units)
Under
5-2
+4.69u
to Win Outright
6-1
+3.57u
Inside the Distance
4-3
+3.03u
Fight Doesn't Go Distance
5-2
+2.68u
UFC Betting Trends:
Men's Bantamweight Division
| Since 2020 | Record | Profit (Units) |
| --- | --- | --- |
| Under | 29-26 | +12.64u |
| Favorite | 37-16-2 | +1.63u |