NFL Week 7 Teaser Best Bet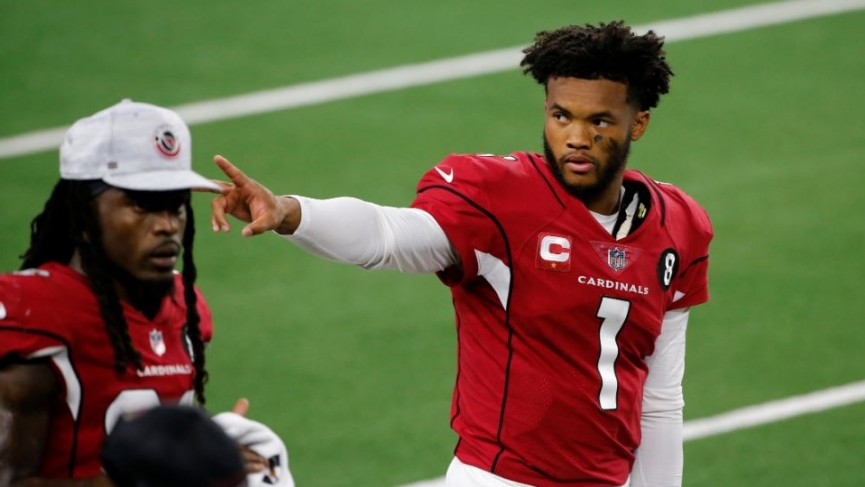 Odds.com's NFL Week 7 Teaser: Time To Tease It Up In Week 7 We have carefully looked at every game on the board and it's time to pull the trigger on the best Week 7 teaser possible.

NFL Week 7 Teaser Best Bet:
| | | |
| --- | --- | --- |
| Week 7 Games | Tease | Teaser Odds |
| New York Jets vs Buffalo Bills | Jets +16.5 | -240 |
| Arizona Cardinals vs Seattle Seahawks | Cardinals +9 | -240 |
| Total Teaser: | Jets +16.5, Cardinals +9 | +100 |
Teaser Odds via Bet365
Teaser Leg 1: The Jets +16.5
| | | |
| --- | --- | --- |
| NFL Betting | New York Jets | Buffalo Bills |
| ATS Line | +10.5 (-110) | -10.5 (-110) |
| Total | Over 46 (-110) | Under 46 (-110) |
| Where/When | Met-Life Stadium | Oct 25th, 1:00 PM EST |
Jets Still Winless Straight-Up/Against-The-Spread After Week 6
No team has ever gone 0-16 against-the-spread. The longer the Jets streak of futility lasts, the larger their spreads are going to get each weekend.
The Jets come off a 24-0 loss at Miami. Ryan Fitzpatrick had three touchdowns in the victory for the Dolphins. New York was forced to play a second straight week without the services of starting quarterback Sam Darnold and his backup Joe Flacco had 186 yards and an interception. The silver lining was the Jets' defense, which helped the team only get outgained 302-263.
The Bills come to Metlife Stadium sitting at 4-2, but they're off their second loss of the year, a 26-17 setback on Monday at home to the Kansas City Chiefs. It was in fact their second loss in a row. The Chiefs aren't known for the defensive prowess, but they held Buffalo to just 206 total yards. Josh Allen had one of the worst performances of his career, finishing with 122 yards, two touchdowns, and an interception. Note that Buffalo is averaging 381 yards per game, and allowing 397.2.
Teaser Leg 2: The Cardinals +9.5
| | | |
| --- | --- | --- |
| NFL Betting | Arizona Cardinals | Seattle Seahawks |
| ATS Line | +3 (+100) | -3 (-120) |
| Total | Over 56 (-110) | Under 56 (-121) |
| Where/When | State Farm Stadium | Oct 25th, 8:20 PM EST |
Cardinals Look To Pull Off Divisional Upset At Home
Seattle is 5-0 straight-up and 4-1 against-the-spread. Its only "ATS" loss occurred two weeks ago though in its come-from-behind 27-26 road win at Minnesota. Will rest now lead to rust for Russell Wilson and this red-hot Seattle offense? Anything's possible, just ask Aaron Rodgers and the Packers.
Arizona enters on top form. The Cardinals are back on track, sitting at 4-2 straight-up and off back-to-back dominant efforts, most recently winning in Dallas last weekend by a score of 38-10. Granted, their last two wins have been against the Jets and Cowboys, but the defense continues to be a strong point for Arizona, holding those teams to a combined 20 points.
NFL Week 7 Teaser Best Bet:
Jets +16.5, Cardinals +9 @ +100 (via Bet365): The basics as far as betting teasers are concerned. With these selections, it's best not to cross over zero, but instead, cross over three "key numbers." (3, 4, 6, 7, 10, and 14 are the key teaser numbers.) Why are these considered key numbers? That's because those are the five most common margins of victory in Football. Another important thing to consider when making a teaser on a team is assessing whether or not the opposing sides of your ticket will run up the score in the second half if they do in fact have a big lead.
With a game at home against rival New England, followed by the Seattle Seahawks on November 8th, there's every reason to believe that the Bills will take the foot off the gas in the second half if they have a lead over New York. There's no need to run up the score, just avoid injury and kill the clock. We like the Jets in this spot with the extra points, regardless of who gets the start under center.
Divisional contests always mean the most, and they almost always mean the most to the home side. This is the first of two matchups between the Seahawks and Cardinals this season, but Arizona has to be feeling pretty confident here as it's 4-1 against-the-spread the last five in this series. Both Seattle and Arizona have played weak competition to this point.
The Seahawks have beaten Atlanta, New England, Dallas, Miami, and Minnesota, five teams with a combined record of 9-20. The Cardinals have played San Francisco, Washington, Detroit, Carolina, the Jets, and Dallas, six teams who have combined to go 11-21. We feel that Seattle and Arizona are very evenly matched.
With an added 6-points to the already large spreads that they've been afforded, we're expecting these two underdog sides to get the job done for our Week 7 teaser!
Teaser odds will vary: check the Best Sportsbooks to find the most suitable teaser offers.