NFL Week 6 Teaser Best Bet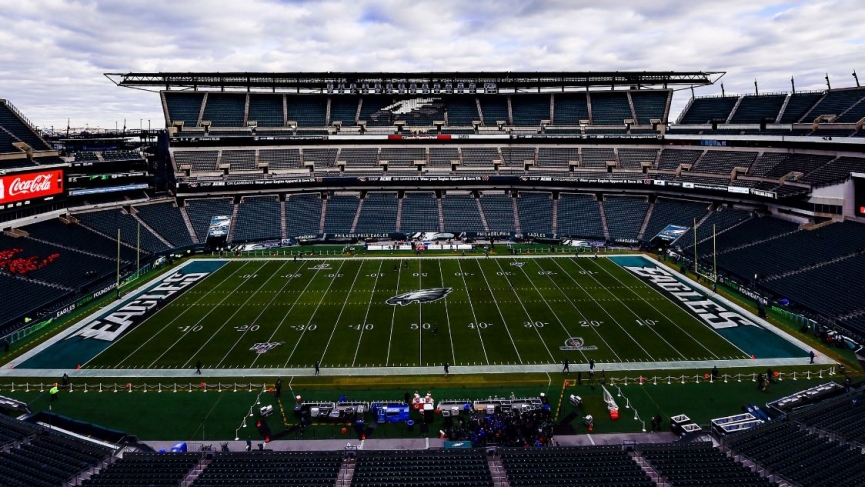 Odds.com's NFL Week 6 Teaser: Time To Tease It Up In Week 6 We have carefully looked at every game on the board and it's time to pull the trigger on the best Week 6 teaser possible.

NFL Week 6 Teaser Best Bet:
| | | |
| --- | --- | --- |
| Week 6 Games | Tease | Teaser Odds |
| Pittsburgh Steelers vs Cleveland Browns | Browns +9.5 | -230 |
| Philadelphia Eagles vs Baltimore Ravens | Eagles +13.5 | -210 |
| Total Teaser: | Browns +9.5, Eagles +13.5 | +110 |
Teaser Odds via Bet365
Divisional contests always mean the most, and they almost always mean more to the home team. Cleveland is 4-1 and it travels to Pittsburgh to take on the 4-0 Steelers. This is clearly a big game for both teams. After an awkward Week 1 performance in Baltimore though, the Browns have looked great on both sides of the ball. Especially offensively.
Philadelphia is 1-3-1. Its back is against the wall, as another loss will pretty much eliminate it from playoff contention. The good news for the Eagles though is that they play in a terrible division. Dallas sits in No. 1 at 2-3, so the season isn't lost quite yet for Carson Wentz and the desperate Eagles.
Teaser Leg 1: The Browns +9.5
| | | |
| --- | --- | --- |
| NFL Betting | Cleveland Browns  | Pittsburgh Steelers |
| ATS Line | +4 (-110) | -3.5 (-110) |
| Total | Over 50.5 (-115) | Under 51 (-109) |
| Where/When | Heinz Field | Oct 18th, 1:00 PM EST |
A Big Test For Cleveland In Steel Town
Baker Mayfield had 247 yards, two touchdowns, and two interceptions in last week's 32-23 upset win at home over Indianapolis. This is a big two-game stretch for the Browns, with a divisional contest at Cincinnati next weekend. Clearly, there's no love loss between these teams, as don't forget about the Mason Rudolph/Miles Garrett incident from last year.
The Browns lead the league in rushing. Nick Chubb is now on the IR for at least six weeks though. That obviously hurts, but thankfully for Cleveland fans they have an equally capable backup in Kareem Hunt, who is averaging 5.0 yards per rush, with three touchdowns already. Hunt has been key to Mayfield's recent success as well, as he also has 11 catches for 63 yards and three more major scores. Cleveland's fantastic offense has masked its shaky defensive play and the Browns will have their hands full here trying to slow down this potent Steelers' attack.
Pittsburgh has also allowed the fewest total rushing yards in the league, so this is a classic matchup of strengths. Steelers' quarterback Ben Roethlisberger has ten touchdowns and only one interception. Pittsburgh's early strength of schedule could be called into question here though, as the Giants, Broncos, and Texans don't possess the best rushing attacks.
Teaser Leg 2: The Eagles +13.5
| | | |
| --- | --- | --- |
| NFL Betting | Baltimore Ravens | Philadelphia Eagles |
| ATS Line | -7.5 (-110) | +8.5 (-111) |
| Total | Over 47.5 (-110) | Under 48 (-121) |
| Where/When | Lincoln Financial Field | Oct 18th, 1:00 PM EST |
Desperate Eagles Try To Claw Their Way To Upset
Carson Wentz has thrown a league-high nine interceptions this year, but he's had to play from behind a lot, which invariably leads to more picks. He's also been sacked 19 times (second-most in the league), which clearly doesn't help. The Eagles' offense has also been hit hard by the injury bug. Alshon Jeffrey, DeSean Jackson, and Jalen Reagor all remain out.
Baltimore barely broke a sweat last week vs. the Bengals, winning 27-3. Quarterback LaMar Jackson was a pedestrian 19 of 37 for 180 yards, one touchdown, and one interception. Overall, the Ravens are second to last in passing yards per game at 178.8. Jackson and the offense have been solid, but the Ravens have been elite on the defensive end in the early going.
Not only is this a big and meaningful game for the Eagles collectively, but it's also a huge one personally for Wentz. Fans in Philadelphia are not very forgiving and another crummy performance will have the faithful pushing for rookie Jalen Hurts to finally get a crack. Wentz is essentially playing to keep his role as starting quarterback for the Philadelphia Eagles this weekend.
NFL Week 6 Teaser Best Bet:
Browns +9.5, Eagles +13.5  @ +110 (via Bet365): The basics as far as betting teasers are concerned. With these selections, it's best not to cross over zero, but instead, cross over three "key numbers." (3, 4, 6, 7, 10, and 14 are the key teaser numbers.) Why are these considered key numbers? That's because those are the five most common margins of victory in Football.
Another thing to consider when making a teaser wager on a team is assessing whether or not the opposing sides of your ticket will run up the score in the second half if they do in fact have a big lead. If that situation were to occur, we don't anticipate either the Ravens or the Steelers keeping the foot on the gas in the second half, instead, we expect a more conservative game-plan where the teams try to run out the clock and control the tempo. That then leaves the backdoor wide open for these hungry underdogs.
Baltimore has its bye-week next weekend, before a game at home vs. Pittsburgh, while the Steelers face a daunting three-game road trip after this, with contests in Tennessee, Baltimore, and Dallas respectively. Both favorites could easily be caught looking ahead here as well.
With an added 6-points to the already large spreads that they've been afforded, we're expecting these two underdog sides to get the job done for our Week 6 parlay!
Teaser odds will vary: check the Best Sportsbooks to find the most suitable teaser offers.