Miami Heat vs Boston Celtics Pick – Game 4 East Finals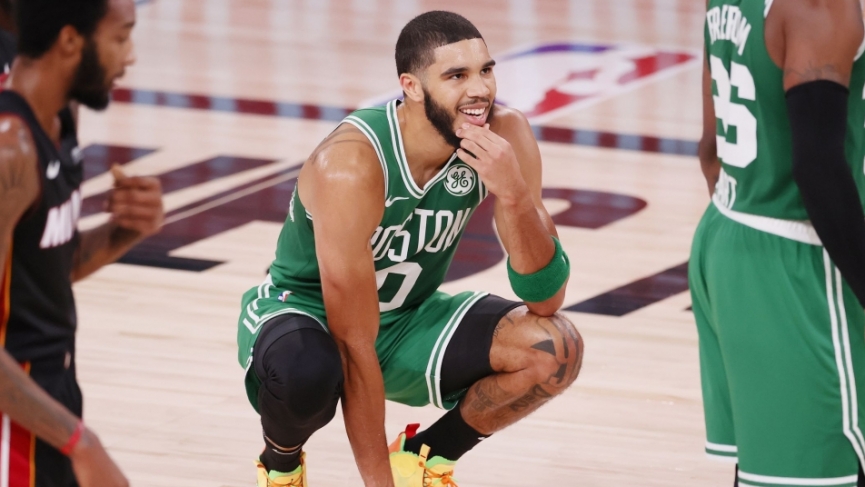 Odds.com's Miami Heat vs Boston Celtics Pick – Game 4 East Finals: The Heat are 24-7 SU, 23-8 ATS following a loss this season. They are also 9-1 SU, 8-2 ATS in 10 games this season on 3+ days of rest. Jimmy Butler said Miami didn't play hard enough in Game 3. Will they play hard here in Game 4?

| | | |
| --- | --- | --- |
| NBA Betting | Miami Heat | Boston Celtics |
| Best ATS Line | +3.5 (-109) | -3 (-117) |
| Total | Over 210.5 (-110) | Under 213(-120) |
| Where/When | The Arena, FL | 8:30 PM EST |
Boston Uprising
The Boston Celtics displayed their ability to regroup and come back strong after having back-to-back awful second-half performances in the first two games of this Eastern Conference Final series letting halftime leads slip away in both games en route to a 2-0 series hole. The Celtics came back strong in Game 3 with a 117-106 win in which Boston was in firm control for the entire game. They were bolstered by the return of Gordon Hayward to the lineup for the first time since all the way back in Game 1 of the first round against Philadelphia. Hayward only had 6 points, 4 assists, and 5 rebounds in 30 minutes of action in Game 3 but just his presence on the floor and being back with the team seemed to provide a legitimate spark for the Celtics who were in desperate need of one.
Perhaps some of the spark for Game 3 was lit by the emotional eruption of frustration that unfolded in the Boston locker room after that game where audible shouting and objects being thrown against the wall could be heard outside the Celtics room following their Game 2 defeat. For the third straight game, Boston built a Halftime lead leading 63-50 at the break but unlike the first two games, the Celtics made this lead stand up for the entire game. Miami tried making a couple runs to close the gap to single digits but each time they did, Boston had a response getting timely stops at the defensive end of the court and scoring at the other end to maintain separation throughout. The Heat shot 39% from the floor as a team in Game 3 which was down significantly from their shooting percentages in Game 1 and Game 2 when they connected on 47% and 44% of their shots respectively in those games. Credit needs to be given to Boston for making quality adjustments and digging in much more at the defensive end in their victory in Game 3 to get them back in the series.
Miami now feeling the Heat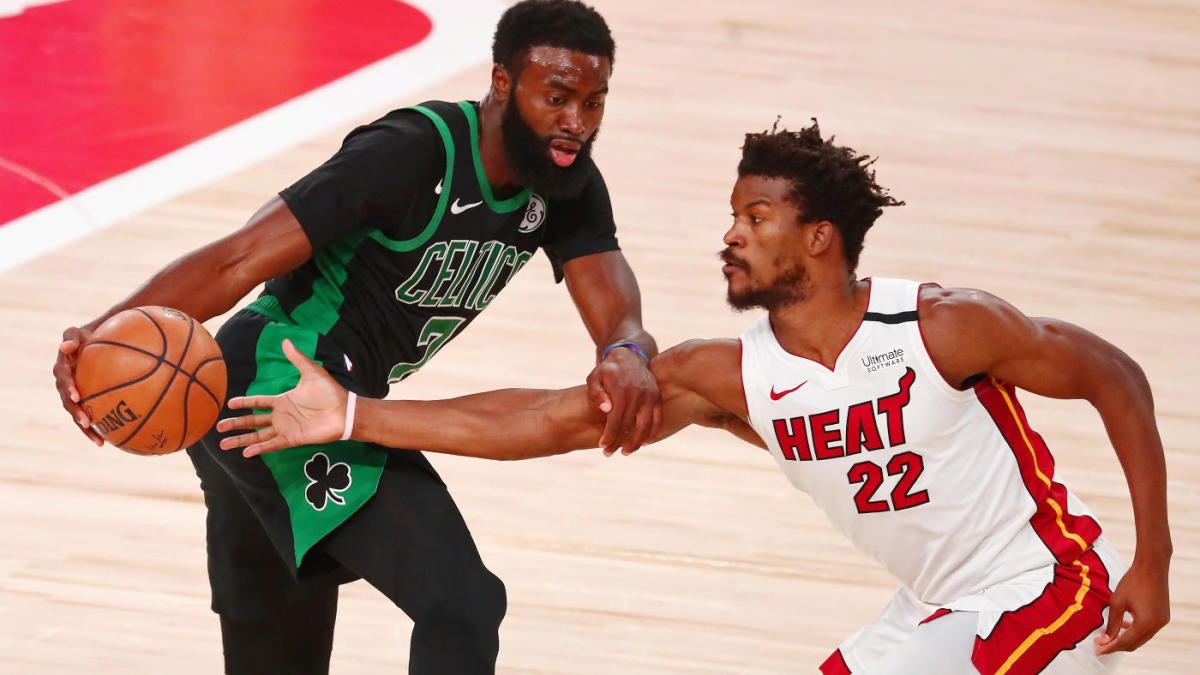 The Game 3 loss against Boston was Miami's worst game of the playoffs in my opinion and only their second loss of this entire postseason dropping the Heat to 10-2 SU and ATS in the playoffs which is still a magnificent record overall. The fundamental handicapping thought process for me and anyone looking to bet Game 4 is do you think Boston turned around this series so much that the success and adjustments they made in Game 3 can be duplicated here and moving forward or was that just a blip in the radar screen with Miami being more than capable of adjusting to what they saw in Game 3 and punching back here in Game 4? Jimmy Butler played OK in Game 3 but was not the offensive difference-maker he's been at earlier points in the series. Goran Dragic and Jae Crowder in particular had a performance that fell way short of what both brought to the table in the first two games of the series. That duo combined to shoot just 4-for-20 25% in the Game 3 loss. 
The step-up effort from the Celtics defense played a significant part in that. The Miami defense also wasn't as good with the Celtics top four players in these playoffs Jaylen Brown, Jayson Tatum, Kemba Walker, and Marcus Smart all topping 20 points each in the victory. Here is what Jimmy Butler said about his team's showing in Game 3: "We didn't play hard enough. We weren't playing basketball the way that we have been to win the games that we have been winning." That's a statement that stands out to me and one that was meant to rattle some cages in an attempt to wake up his teammates saying that Game 3's performance was unacceptable and that Miami has to get back to what was working for them previously here in these playoffs. One would expect the Heat to be fully aware of what Jimmy Butler said after that game and look to put forth the proper effort and performance this team has shown to be capable of in Game 4.
Miami Heat vs Boston Celtics Pick – Game 4 East Finals
This is a unique scheduling spot for Game 4 with these teams being given three days off between Game 3 on Saturday, and Game 4 here on Wednesday, to allow the Western Conference Final to catch up to it after starting a few days after the East Final. Who does the extended time between games benefit more? It may be good for Miami because Boston finally got some momentum off their big Game 3 win and now have been forced to cool their heels for the last few days. The extra days off may be good for Hayward and give him more time to feel even better physically following that ankle injury he sustained but not sure it's great timing for the Celtics team overall. The Heat have had extra time to chew on their worst performance of the playoffs but also more time for head coach Erik Spoelstra to make his adjustments following only Miami's second loss of the playoffs. The Miami track record off a loss is ridiculously good. The Heat are 24-7 SU, 23-8 ATS following a loss this season. They are also 9-1 SU, 8-2 ATS in 10 games this season on 3+ days of rest. Jimmy Butler said Miami didn't play hard enough in Game 3. I expect them to play hard here in Game 4 and that should be enough for them to challenge to win this game outright. I'll be taking Miami +3 here in Game 4 and I also have a smaller lean Under 210.5 as well. I was on the Over in Game 3 with the total being down to 206.5 and that game flew Over the total. Now we are seeing 210.5 which is the highest lined total of this series so far. The Under is 4-0 in the last 4 games for Miami when they are off a SU or ATS loss.
The best current price on the Under is at 213 (-120) via BetRivers