Miami Heat vs Boston Celtics Pick – Game 2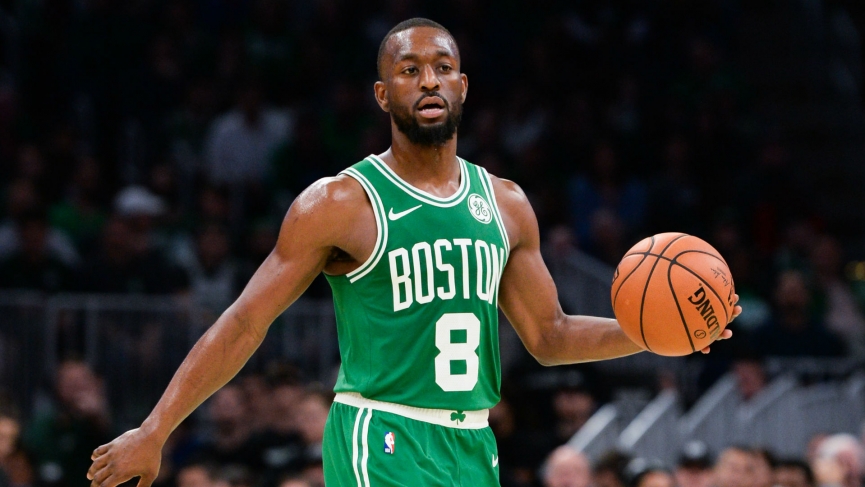 OddsHQ's Miami Heat vs Boston Celtics Pick for Game 2 of the East Finals: So far in the NBA playoffs, the Miami Heat are an astounding 9-1 ATS, and have yet to lose a game in which they trail headed into the 4th quarter. The Celtics will look to bounce back and make a series out of this before things get out of hand. While Miami hopes to keep the fire burning, extending their hot streak to a third straight 2-0 series lead. 
| | | |
| --- | --- | --- |
| NBA Betting | Miami Heat | Boston Celtics |
| Best ATS Line | +2.5 (-106) | -2 (-120) |
| Total | Over 208.5 (-110) | Under 209.5 (-110) |
| Where/When | AdventHealth Arena | 7:00 PM EST |
A 4th Quarter "Heat Wave" propels Miami in Game 1
The Boston Celtics had a lot to be pleased about with their Game 1 performance. They held the Miami Heat to 71 points through the first three quarters but unfortunately, Miami as they've often done throughout the playoffs turned up the Heat in the 4th Quarter outscoring the Celtics 35-23 and erased a 12 point deficit to force OT where Miami squeaked out a 117-114 victory. Jimmy Butler was excellent for the Heat as usual during crunch time making big plays and shots in the 4th Quarter along with the game-winning 3 point play in OT to put Miami ahead for good. At the defensive end of the court, Bam Adebayo made a highlight reel, spectacular block on Jayson Tatum to prevent Boston from taking the lead in the final seconds of overtime and saved the game for the Heat in the process.
Five different Miami players Jimmy Butler, Jae Crowder, Goran Dragic, Bam Adebayo, and Tyler Herro all reached double digits in points scored which helped to keep the very stingy Boston Celtics defense off balance. The Celtics defense which was so good in the first 3 quarters got gashed in the 4th Quarter and overtime. Boston and Miami both enjoyed their share of success outplaying their opponent in crunch time of late games in the 4th Quarter of the playoffs. The Heat and Celtics thrived in those situations entering this series. However, only one team can find a way to execute better down the stretch of a close game in this series, and in Game 1, that team was Miami.
Kemba KO'd
'What is wrong with Kemba Walker?' Has become a relevant and important question right now in regards to the Boston Celtics. Walker has been struggling for multiple games in a row in these NBA Playoffs dating back to the second-round series against the Toronto Raptors. Walker had a rough night once again in Game 1 of this series which was his third straight game finishing with less than 20 points and shooting 32% or worse. Boston got by Toronto in spite of a couple off nights from Kemba but that can't continue indefinitely for Boston to emerge victorious in this series. The Celtics got strong offensive shooting performances from Jayson Tatum and Marcus Smart in particular but they simply need more from their starting point guard who agrees with that sentiment. Walker: "I'm just playing terrible, to be honest. Not much I can say, but I have to be better. I have to do better for this team on both ends of the floor. I have to make better decisions. I just have to make shots overall." Walker is simply off the mark with his shooting and he's also been plagued by an increase in turnovers as well in two of the Celtics last three playoff games. He's also been settling for long-range shots more during this recent shooting woes and an attack-minded approach going to the rim should be something he seeks to do to try and regain some of that offensive confidence.
Miami Heat vs Boston Celtics Pick – Game 2
The Miami Heat are now 9-1 SU and ATS here in the NBA Playoffs after their Game 1 victory here in the Eastern Conference Final. This is not an easy team to try and bet against right now. Miami has the offensive versatility, defensive prowess, and a late-game crunch time closer in Jimmy Butler to win games especially if they are close late just as they did in Game 1. However, I'm leaning to Boston here in Game 2. In general with this series expecting to be close and tightly contested throughout and with both teams having terrific records both SU and ATS off a loss this season, I'm very much interested in backing the losing team of the previous game which in this case is the Celtics. Boston controlled Game 1 for extended stretches but they let the game slip away from their grasp in the 4th Quarter and it's not something that should have them doubting themselves too much. The key is Kemba Walker finding his groove offensively for Boston and in theory, he should have a better matchup here against Miami than he did in the last series against Toronto to be able to score the basketball much more easily. I would expect him to finally kick it into high gear and for Boston to bring a much better defensive performance in the final quarter than in Game 1. I also like this game to stay under the total of 208.5. Game 1 had a 67 point quarter and a 58 point quarter to send that game over the total. The pace wasn't overly fast and there were a lot of fouls being called in Game 1. I expect some lesser shooting percentages, improved defense, and fewer fouls being called here in Game 2 leading to this game coming in under the posted total.