LA Lakers vs Miami Heat Pick – Game 3 NBA Finals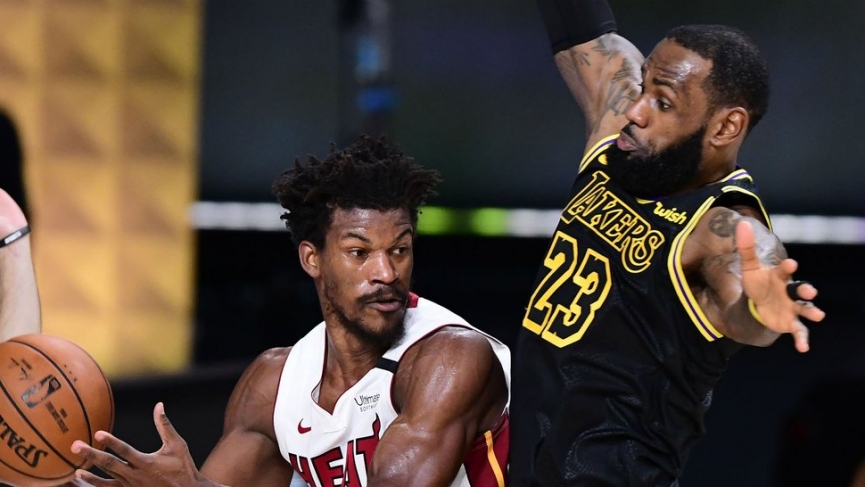 Odds.com's LA Lakers vs Miami Heat Pick for Game 3 NBA Finals: The Lakers enter Game 3 with a 2-0 lead and they'll look to take a strangle-hold on this series, as no team has ever come back from a 3-0 deficit to win a series, let alone, in the NBA Finals.

| | | |
| --- | --- | --- |
| NBA Finals | LA Lakers | Miami Heat |
| Best ATS Line | -9 (-118) | +9.5 (-108) |
| Total | Over 219 (-111) | Under 220 (-113) |
| Where/When | AdventHealth Arena, FL | 7:30 PM EST |
The Heat have been one of the most consistent teams throughout the playoffs, but untimely injuries have been costly for them in the Finals. Eric Spolestra has been masterful in making game-to-game adjustments, but the hole he's in right now will prove to be just too big to climb out of.
Breaking Down The Lakers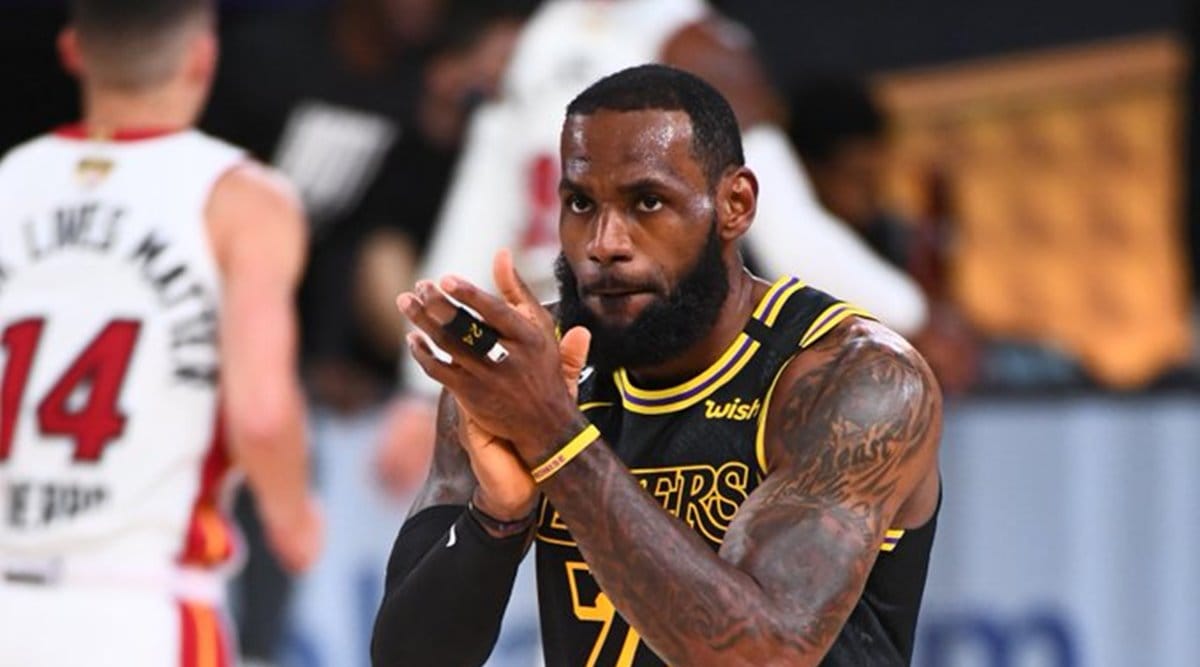 The Heat's zone defense was effective against Boston, but LeBron James and Anthony Davis are carving up this depleted Miami unit. Davis is commanding a double-team, so that's left James open to operate (interestingly, James now has his 24th, 2-0 series lead in the playoffs, but this is his first 2-0 start in the Finals.)
James was 14 of 25, but he finished with 33 points, nine boards, and nine assists, while Davis poured in 32, going an efficient 15 of 20 from the field. LA also got significant production from veteran guard Rajon Rondo, who had his best game of the playoffs so far, finishing with 16 points and ten assists in 26 minutes off the bench.
Breaking Down The Heat
Both Goran Dragic and Bam Adebayo, who have been pivotal in their team's success to this point, sat out with an injury in Game 2. Dragic remains sidelined, while Adebayo will return for Game 3. Clearly one has to wonder about his health and whether the Miami big man is truly back to 100 percent health? As mentioned above, head coach Eric Spolestra has been very adept at making game-to-game adjustments, but his lack of talent to choose from obviously makes it very difficult facing this deep and talented Lakers side.
Tyler Herro made his first start in place of Dragic in Game 2, becoming the younger player to start an NBA Finals game (20 years, 256 days.) In fact, Herro joins Magic Johnson as the only 20-year olds to start in the Finals.
Jimmy Butler said before this series started that the Heat would have to play "damn near perfect" if they had any hopes at pulling off an upset, and that, unfortunately, has not been the case to this point. Butler had 25 points in Game 2, along with 13 assists. Without Adebayo in the line-up, the job of slowing down the Lakers big men fell onto Kelly Olynyk's shoulders and he'd deliver with 24 points and nine rebounds. Herro had 17 points and Kendrick Nunn finished 13.
LA Lakers vs Miami Heat Pick:
It's do or die time. Go big or go home. Get rich or die trying. Use whatever cliche phrase you want to describe Miami's position right now, but it's once again expected to fade down the stretch by the oddsmakers in Game 3.
Adebayo returning to the line-up will do little to slow down Davis, who will be aggressive today to try and take advantage of his wounded counterpart. Miami is 0-5 straight-up the last five in this series, while LA is 6-2 against-the-spread in its last eight following a ten-points or greater playoff victory in its last outing. The play is the Lakers.
Despite Game 2 eclipsing the posted number, note that five of the last seven games between these clubs have gone under. Game 3 is now poised to follow suit. Miami's only chance in this series is to get hot from the outside, but the veteran experience from the Lakers will be conscious of that fact were one of the best in defending the perimeter in the regular season. The Lakers don't need to turn this into a track meet to win, so expect a lot of half-court sets on offense from LA as it looks to establish its big men throughout. Finally, note that the Heat have seen the total dip below the posted number in seven of their last ten following a ten-points or greater loss in their previous game. The play is the under.
The best current price on the Lakers ATS is at -9.5 (-106) via FanDuel, while the best price on the Under is at 220 (-110), also via FanDuel.