KBO Picks for Friday Games With MrGogster99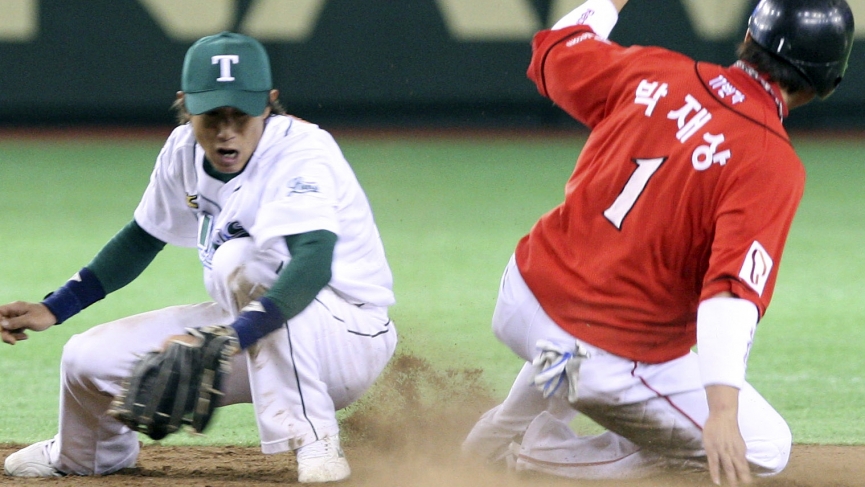 Kia won of 3 of their last 4 games, looking to take no prisoners, as they take on the lonely SK Wyverns. With ace material on the mound for the Tigers, I believe SK will be in over their heads. We will be betting the Kia Tigers RL -125. 
Kia Tigers vs SK Wyverns at Munhak Baseball Stadium 
Tonight will see 2 teams searching for wins, looking to better themselves in the standings. Kia, currently sitting 5th, has improved dramatically since their first 2 weeks of the season. A large part of that success has been the rise of Preston Tucker, who's taken the KBO by storm. Tucker is riding a 7 game hit streak, with a remarkable .442 batting average.
When it comes to the pitching staff, the Tigers have put together a solid 5 man rotation. Aaron Brooks,
former Baltimore Oriole, placed himself #2 in the starting rotation, He sits just behind tonight's ace (Hyun-jong). The only worry I've found with Kia's starting five might be with Ki-young, sitting 5th in the starting rotation. With that being said, Ki-young went 8 innings last night, only giving up 5 hits and 1 run vs Lotte.
Kia's bullpen improves week to week
Moving to the bullpen, Kia has seen a dramatic improvement since week 1. Going from a 1.92 WHIP to a 1.31, to now a 1.22. When it comes to second half hitting, Kia has been pretty stagnant to say the least. Posting 2.17 runs in weeks 1 and 2, to now only averaging 1.33 runs in week 3. Could it be due to the fact Kia was facing the Lotte Giants, one of the KBO's leading bullpens? Maybe, what we do know is the offense is grooving, with no letup in sight.
SK Wyverns don't do well without crowds in the stands
Switching things to the home side (SK Wyverns). The Wyverns are widely known for packed venues, with screaming fans, through respecting each other's team. With no fans in any of the KBO's games, the Wyverns seemed to feel the brunt of no spectators the most. SK has yet to put together a two-game win streak, blowing leads in the early weeks.
The team's morale seems to be lacking, and it could be the lack of SK Wyverns supporters. When it comes to injuries, SK has felt the bug. Losing Ace Nick Kingham (from the Pittsburgh Pirates) really hurt, with no pitcher stepping up in his absence, and a slew of other injuries to their front lines (1B,C,OF), it's going to be tough to back this team until positive changes persist.
Second half bullpen stats for both teams
SK's second-half stats will see the inconsistency of the bullpen, leading to a disappointing 2-11 record. One bright side for SK is that their second half whip has improved from 1.57 to 1.75 in week two, and now 1.31 in week three.
Second half hitting for the Wyverns is also moving in a similar direction, 1.00 week 1, now 2.33 in week 3. SK is showing some signs of improvement, but until they start turning those stats into wins, SK is a very tough team for me to trust.
Pitching is strong with Yang
Kia gets their ace in the hole, veteran leader of the team Yang Hyun-Jong. This season is no different for Yang, he is off to a nice 2-1 start, posting a 4.28 ER, and a 1.27 whip. One reason for Yang's higher than normal ER, was when he played Kiwoom in their first game off being swept in the KBO championship finals. Take that game out, Yang has gone 2-0, averaging 6 innings, holding teams to less than 2 runs a start.
His most recent start was against the heavy-hitting Doosan Bears, where he held Doosan to 6 hits while striking out 7, walking only 2 batters. If you watch Yang closely, he has a little pause, almost like a hitch, that seems to leave hitters very confused. His pitch speeds vary, from a 78 mph curve/changeup, to a sneaky 91-92 mph fastball. This is challenging for hitters to get a feel of what's coming to the plate.
Yang has been known as one of the top pitchers the KBO has had to offer.
SK will depend on Kim Tae-hoon to hold things down
Sk on the other hand will be throwing out lefty Kim Tae-hoon, sitting now 4th in the depth chart after Nick Kingham's injury. Kim has spent his whole career with the Wyverns posting a career 4.40 ER and a 1.47 whip. Diving into his stats this year, Kim's seemed to have made a resurgence. Averaging 6.5 innings in his 2 starts, allowing only 2 runs and 4 hits, eye turning numbers for Kim early on.
When you look at his inning count, historically Kim was a relief pitcher for SK, coming in as a reliever for 1-2 innings a game. This year's switch has proven effective, even though SK are the bottom dwellers of the KBO, it's been a much-needed sign of positivity for the Wyverns. One thing to keep an eye on, Kim can have some control issues around the plate. He's given up 3 walks in both starts, something you would not see from Yang Hyun.
Will Kim Tae-hoon be able to throw more than 4-5 innings, without having pitch control issues? That's the question. If that's the case, F5 could very well stay under the total. Yang Hyun-Joon mixes his pitches extremely well, and I expect it to cause problems for the SK hitters. Ride hot teams, rather than trying to find when a team will lose, and the Kia KBO May 22nd Friday Tigers fit the bill.
I will be throwing it down on the Kia Tigers RL at -125 which you can find at your sportsbook of choice. I'm not so concerned with the FG, though when you have a team like SK who is 2-11, you can't take them lightly.
Tonight's KBO Pick: Kia Tigers RL -125