Indians vs Twins pick and MLB Best Bets July 30, 2020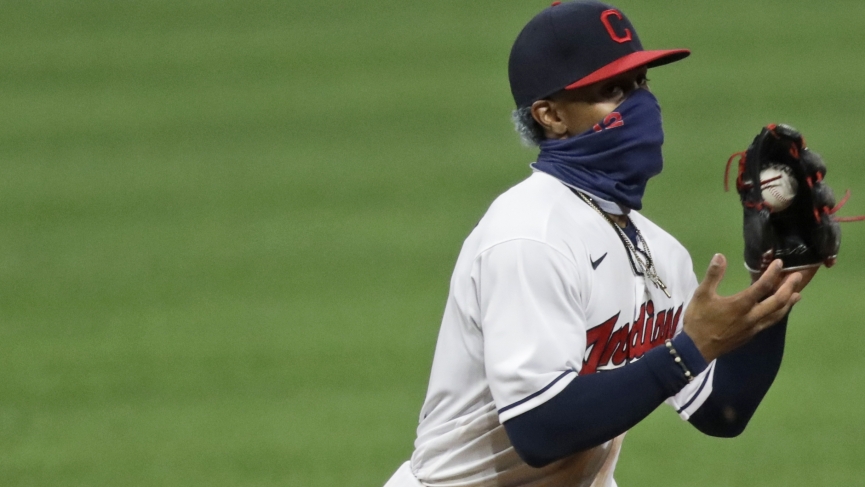 After I split 2-2 on my first day as an Odds.com author, my MLB betting picks went 4-1 Wednesday. (Thanks, Reds, and Cubs, for scoring all the runs)
The MLB schedule for Thursday, July 30, has just 10 games. The first starts at 4:05 p.m. ET, with the completion of the Washington Nationals' visit to the Toronto Blue Jays.
I'll take a look at my Indians vs Twins pick to start and continue with some evening contests to hopefully sustain my recent good fortune, with bets of 3 and 5 units based on confidence.
(Note: All lines current as of 11 a.m. Thursday.)
Indians vs Twins Pick
Game:
Cleveland Indians at Minnesota Twins, 7:07 p.m. ET
Tuesday Probables:
Probables:

HP Shane Bieber at RHP Jose Berrios

Pick:
➕ 5 units on UNDER 8.5 (-106), DraftKings
That Over/Under actually was at +103 Wednesday night at BetAmerica and Resort Casino, but it didn't last long given the tasty pitching matchup that's scheduled. The books are underestimating them, mainly because of the season-opening struggles of Berrios (five runs allowed in four innings at the Chicago White Sox) and the hitter-friendly venue of Target Field.
Though he wilted against the White Sox last week, Berrios spun a 2.55 ERA in four matchups with Cleveland last year; he had a rough 2020 debut, but as was the case I made for Lucas Giolito yesterday, I'll fade the pessimism for Berrios and peg a rebound.
Bieber, who tossed six shutout innings in his 2020 debut versus the Royals, managed a 3.86 ERA in five games against Minnesota last year, complete with a tidy 33:5 K:BB across 28 innings. Bieber's elite command and control should preserve Minnesota's early on-base troubles; the Twins rank just 15th with a .316 OBP in this small sample. 
KC Royals vs Detroit Tigers Pick
Game:
Kansas City at Detroit Tigers, 7:10 p.m. ET
Tuesday Probables:
Probables:

RHP Brady Singer at RHP Ivan Nova

 

Pick:

➕

 5 units on

Royals' Run Line -1.5 (+113), BetAmerica and Resorts Casino
Nova pitches to contact, striking out just 5.49 batters per nine last year — the second-lowest K/9 among qualified starting pitchers. The Royals are one of the most contact-focused teams, tying for the fourth-highest contact rate on pitches in the strike zone (86.2 percent) since the start of 2019, per Fangraphs.
In 2020, Kansas City might've struck bargain gold in former Phillies third baseman Maikel Franco, who's clubbed two homers in 23 at-bats, and carryovers like Whit Merrifield and Jorge Soler have helped the Royals weather Hunter Dozier being placed on the injured list due to COVID-19. 
To be fair, the Tigers are tied for the major-league lead with 12 home runs, but they now run into a promising young starter in Singer:
Brady Singer, Disgusting 85mph Slider. 🤮 pic.twitter.com/j01X8IqvS1

— Rob Friedman (@PitchingNinja) July 25, 2020
The 23-year-old struck out seven Indians in his major-league debut last week and should have an easier time with Detroit's free-swinging ways; despite the Tigers' power, they're batting just .198/.278/.422, with their average and OBP each ranking 27th.
Boston Red Sox at New York Mets Pick
Game:
Boston Red Sox at New York Mets, 7:07 p.m. ET
Tuesday Probables:
Probables:

LHP Martin Perez at LHP Steven Matz

Pick:

➕

 3 units on

Mets' Run Line -1.5 (+135), BetMGM
To be fair, the Red Sox have hovered around the top 10 in many categories versus lefty pitching since the start of 2019, and they're off to a decent start with a .338 wOBA (tied for fifth in the majors), but the BetMGM number dipped just enough for me to be interested in the contrarian play.
Matz is typically much more comfortable during home assignments (2.31 ERA, .368 slugging percentage allowed in Queens last year), and New York's draw with Perez (career 4.73 ERA) amplifies their offensive ceiling. The designated hitter's addition to the National League this year allows the Mets to include lefty killer J.D. Davis  (.378 wOBA in that split last year) and, if he's healthy, Yoenis Cespedes — the returning 34-year-old bopper already has two homers in 19 at-bats.
Seattle Mariners at Los Angeles Angels Pick
Game:
Seattle Mariners at Los Angeles Angels, 9:40 p.m. ET
Tuesday Probables:
Probables:

LHP Marco Gonzales at RHP Dylan Bundy

Pick:

➕ 3 units: Over on Angels' 5.5 Run Total (+104), DraftKings  
I'll stretch beyond the typical Run Line, Moneyline and Over/Unders because this one caught my eye, and the Angels are too heavily favored. I'm a staunch believer in Bundy's breakout for 2020, and his season opener (6 2/3 innings, seven strikeouts, zero walks, one run allowed) did little to change my mind. The offense, on the other hand, should do its part. 
Angel Stadium made modifications to its fences in 2019 that increased run-scoring and power potential, especially for lefty sluggers. Enter the returning Shohei Ohtani, who's at DH even against lefties. L.A. also has recently welcomed back prized free-agent bat Anthony Rendon to park in the middle of the lineup.
Gonzales is a Statcast sleeper in that he doesn't allow much hard contact, but this Halos lineup should test him. The books are showing way ng Anaheim lineup.
Tim's Odds.com MLB Picks Record: 6-3