Tomorrow's Early Morning KBO Eagles vs Wyverns Matchup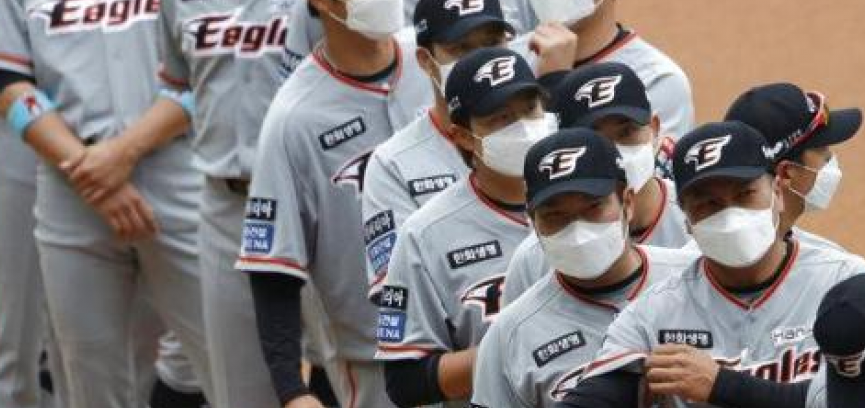 Can the Wyverns go for three straight? With one of the worst import pitchers going, I can see Hanwha taking out some revenge from last night. Let's take advantage of the weak pitching/bullpens, and ride the full game over 9.5.
Hanwha Eagles vs SK Wyverns at Munhak Baseball Stadium 
At 4 am EST we will see the two basement dwellers of the KBO, as the 9th place Hanwha Eagles take on the last place SK Wyverns. Combined both of these teams settle for 12 wins, and an awful 31 losses. Issues have been hitting all year for each club (as you can see from our chart below), both teams have below-par batting averages.
I can see this game being much similar to last night's slugfest, where both teams popped off a combined 14 runs, against much-improved starting pitching. When 2 last-place teams facing each other, expect to find an equal opportunity for both to hit their opposing starter/bullpens. The current bullpen form is lacking for Hanwha, as their bullpen racks up a 1.66 WHIP, while SK' s WHIP hoovers around 1.64 all season.
KBO games are won and lost by bullpens more often than not unless you have an ace to go 7-8 innings, it's very rare to see a pitcher go deep. Just last week both saw their bullpens spike to almost a 2.00 WHIP. Numbers like that will get you to hit no matter what team you are facing. Let's compare the two offenses, who are very close when trying to differentiate a winning side. 
| | | | | | |
| --- | --- | --- | --- | --- | --- |
| | Batting Avg. | RBI's | On Base % | XBase Hits | RISP |
| Hanwha Eagles  | .252 | 76 | .313 | .265 | .244 |
| SK Wyverns | .238 | 76 | .303 | .269 | .248 |
Starting Pitcher Jang Shi-hwan has struggled on the road to say the least. Posting a 1-2, with a 7.20 ERA, and 2.25 WHIP, things are much different from last year. Shi-hwan had a slightly better ERA at 4.5, and WHIP of 1.61, still losing games going 1-5 down the stretch.
You will notice 3 of his 4 games were on the road, where KT knocked him around for 7 runs on 8 hits. It looks to me Sh-hwan needs a home start if he wants to improve his skyrocketing ERA, not to mention Shi-hwan is having trouble finding the strike zone, giving up a scary 3.75 base on balls per game. 
SK faced Shi-hwan in the first week of the season, generating 9 hits, with only 2 runs. Give a struggling team a chance to hit a pitcher they have seen within a month, this will be another juicy spot for SK to boost their .238 batting average.
One area of concern would be injuries on both sides, especially SK, who will be missing 6 offensive players from their lineup. Hanwha on the other hand is nearing a completely healthy team, though still missing both starting and backup shortstops. 
SK will mix in starter Ricardo Pinto, who could be one of the worst import pitchers in the KBO. Pinto will make his 5th start in the KBO, posting a 4.76 ERA, and a 1.90 WHIP. With both starters have issues finding the plate, you will not necessarily need a top hitting, more so good base running, and solid average with runners in scoring position.
Pinto never found his footing in the majors posting a career 15.4 ERA, and a 2.25 WHIP. His only strong start was against this Hanwha, where he gave up 1 run on 3 hits. Since then it's been a battle, giving up 8 bases on balls in the last 3 starts. The recent form for Pinto is hard to fathom, with 29 hits, and 20 runs, since his nice start vs Hanwha. Each team continues to show problems generating hits, with this being the second time just this month seeing the same pitcher, our advantage lies with the offense.
This game comes down to the fact we have starting pitching and bullpen's that look more like a triple a lineup than a professional one. SK has won two in a row for the first time all year, putting up 6 runs in both games. Hanwha showed they can get after this weak SK bullpen, launching 4 runs in the second half. Give this one time, it's a marathon, not a sprint, I'll be riding with the full game over 9.5, as the bottom dwellers look to make some fireworks.
Tonight's KBO Pick: Full Game Over 9.5 -115