Woodbine Picks for Sunday 9/13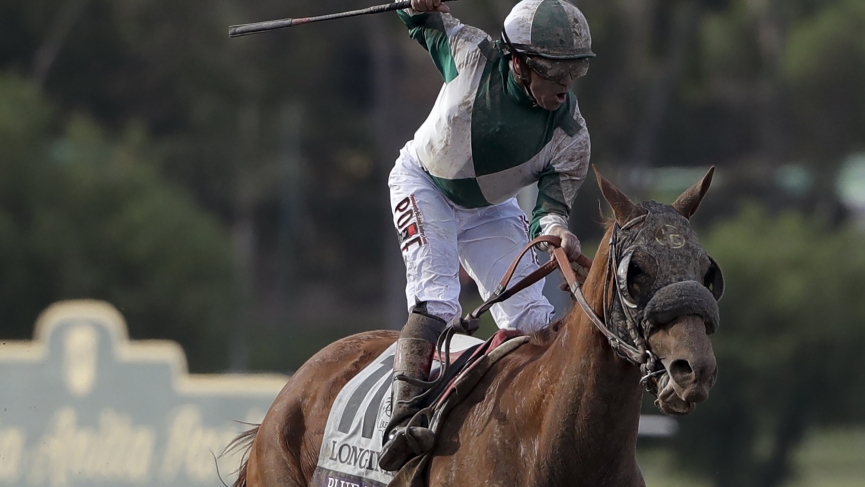 OddsHQ's Woodbine Picks for September 13th. Yesterday at Woodbine, trainer Josie Carroll had three horses in the Queen's Plate including race favorite Curlin's Voyage. While Curlin's Voyage disappointed her other entries ran 1-2 as the one-eyed Mighty Heart went wire to wire to pull the upset and long shot Belichick rallied for second. It was a third triumph in the Queen's Plate for Carroll who also won it in 2006 with Edenwold and 2011 with the filly Inglorious.
In the Canadian, Cambier Parc ran well in her return but was second best to the improved Rideforthecause. Note Cambier Parc was sitting third early and the two horses that were in front of her ended finishing in the last two positions. Cambier Parc ran well considering she was against a race flow that favored closers.
Afleet Katherine disappointed in the Bison City as Mizzen Beau led every step of the way. The boardroom is no longer perfect after her bridle broke at the start of the Ruling Angel. Fortunately, no one got hurt and somehow, impressively she still managed to be third. Artie's Princess got opportunistic after dueling with a long shot early and then taking the field the rest of the way. Note on the synthetic, long shots wired multiple stakes and the last race also saw a gate to wire winner. They set strong fractions and had strong final times thus it is possible there was a speed bias.
At Kentucky Downs, Arklow added blinkers and remembered the horse he once was defeating Red Knight in the Kentucky Turf Cup. Heavy favorite Zulu Alpha was a disappointing third. The cut back in distance agreed with Got Stormy as she won the Kentucky Downs Ladies Sprint and Imprimis at the very last moment got up to win the Runhappy Turf Sprint. Let's look at some races:
Woodbine 1st: Rosebud's Hope can make all – 1:00pm ET
The Woodbine 1st is an allowance optional claimer for fillies and mares three years old and up going one mile on turf. I'm against morning-line favorite Western Curl as she has been a sprinter for the most part and her two tries going today's distance previously aren't very good. I'm against A Broken Breeze, who has won two straight but those races were on synthetic. They represent her best races to date so perhaps she is just improving. Her previous turf form however isn't as good and I'd rather watch her prove it on turf first.
One alternative is Nantucket Red who has been facing better horses in all of her races this year. A rebound off a poor effort in the Trillium last time would make her a strong contender. Consider she had been running every three weeks until that poor effort and now has had nearly two months off. For her return, a claiming price is added thus I wonder if she will show her best.
The horse I want is Rosebud's Hope (8-1 ML) who is the controlling speed. Last time she ran in an off turf event and performed okay in her first try on synthetic. Note she was claimed out of that race for $37,500 and connections show confidence by raising the evaluation. She won her lone start on the Woodbine turf and note jockey Rafael Hernandez stays aboard despite appearing to have another option.
Monmouth 5th: Bridlewood Cat projects a good trip – 2:29 pm ET
Monmouth 5th is the Regret for fillies and mares three years old and up going six furlongs on dirt. Morning line favorite Royal Charlotte has yet to catch a fast track this year but she has disappointed at short prices and may have produced her worst career performance last time. Since winning her first four starts, she has only won once in her last five showing little improvements from the beginning of her career. She might win but her price will be unappealing even off a terrible effort.
I'm against the defending champion Bronx Beauty as I prefer her form from last year. She ran just six days ago and was the beaten favorite at Parx providing an effort that would not be good enough today. Day by Day typically always runs well and she has finished second in each of her last five starts. Of course, that also means she hasn't won any of her last five and some of the losses have come at very short prices.
The horse I want is Bridlewood Cat (4-1 ML) who has had some excuses recently. Two starts ago she tried turf for the initial time and that was a failed experiment. Last time she tried her longest distance since her debut while being the inside speed and having no choice but to send for the lead. She was against the race flow and understandably tired. Today from the outermost post, she is in a better position to use her tactical speed either setting the pace or sitting off Decoupage and she has plenty of back races that would win.
Woodbine 6th: Colton's Corner can win again – 3:36 pm ET
The Woodbine 6th is an optional claiming event for three-year-olds and up going 1 1/16 miles on the inner turf. I'm against morning-line favorite Lapochka who has won two straight but both were on synthetic. Last time she was with the race flow as she sat second throughout while the pacesetter set slow fractions. The two had the race between them and Lapochka was all out to get past. She will beat me repeating that effort.
Black Sea and Kid's Mischief both come out of the same race where Kid's Mischief was better in second. Consider however that Kid's Mischief was with the race flow and had a recency edge over Black Sea who was making his first start of the year. While I prefer Black Sea I don't trust him as he had no late kick and note last year he was competing at much higher levels so I wonder if he can still run.
The horse I want is Colton's Corner (4-1 ML) who returned to the races in July after missing 18 months. He likely needed that start and has since picked up two straight wins. He appears to be rounding into form and his form prior to the layoff would make him a strong contender. Note the connections give a sign of confidence by protecting him from a claim in this spot.