Woodbine Pick, Saratoga and Ellis Park Best Bets For July 19, 2020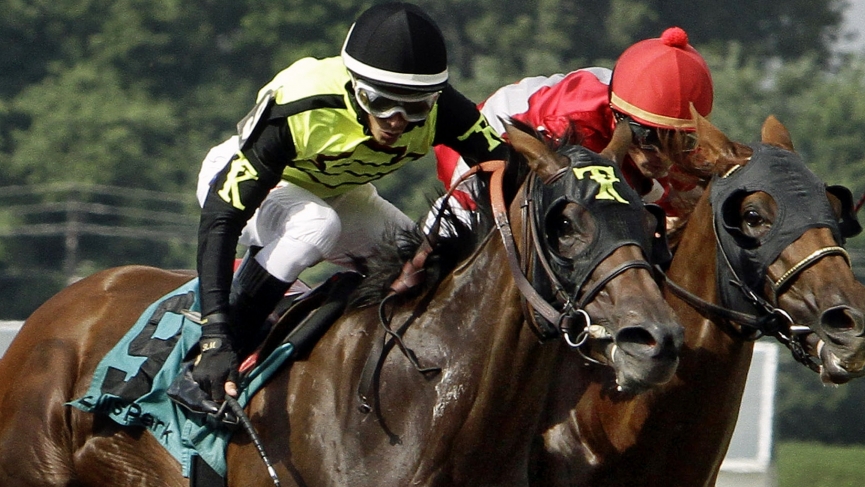 For today's races, there's a Woodbine pick that is my favorite but before we get into my best bets for today, let's talk about yesterday at Monmouth, Global Campaign relished the 1 1/8 mile distance to win the Monmouth Cup. The distance was the question for Aquaphobia going into the United Nations and he answered it with flying colors to pull off the 10-1 upset. Aquaphobia who was claimed in January for $62,500 is now a grade one winner.
In the feature, Authentic held off Ny Traffic to win the Haskell. He opened up a lead on that rival in the stretch only to desperately hold on late. Nothing about that performance where Authentic was left alone on the lead, makes me think he can get 1 ¼ mile in the Kentucky Derby. Second choice Dr. Post had no chance at the pace less event.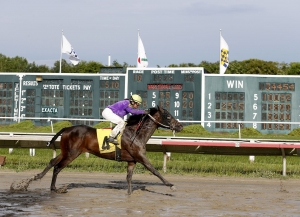 At Woodbine, Clayton dazzled in his two-turn debut as he progresses toward the Queen's Plate. Souper Escape was an authoritative winner in the Trillium to improve to 2 for 2 on the Woodbine synthetic. Lady Grace used a strong pace to rally in the Royal North and her trainer Mark Casse ran 1-2 in that race.
At Saratoga, Decorated Invader continued to prove top of the class in the three-year-old turf division winning the National Museum of Racing Hall of Fame stakes. In the Coaching Club American Oaks, Crystal Ball and Paris Lights turned it into a match race where Paris Lights got up late. Race favorite Tonalist's Shape did no running with the addition of blinkers and that experiment might be over.
Today Saratoga provides the feature with the grade two Lake Placid. Let's look at my picks for today's races.
Woodbine 5th: Taking Fire for Effect off the layoff 3:16 pm Et
The Woodbine 5th is a $40,000 claimer for three-year-olds and up going one mile on the inner turf. Combative is the morning line favorite and perhaps he can win but the only time he ran a mile or longer was a race last November where he set the pace as the favorite and tired to finish fourth. Last time on the inner turf he had a perfect trip saving ground while tracking the leaders. When the leaders kicked on, he did not lose ground and positions.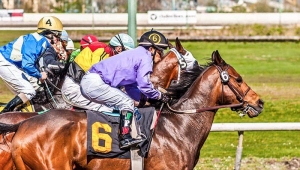 Guitar George and Nevaeh's Valentine come out of the same race on June 27 where they both made their seasonal bows and ran 1-2 on synthetic. Don't trust either to repeat that strong last race and think both are better on synthetic. Evidence of this is their combined 1 for 17 records on turf.
Saltini ran well in his Woodbine debut to win on the main turf course. While he can win in this spot, the main turf course suits his off pace running style better. Nevertheless, he's the alternative.
The horse I want is Fire for Effect (8-1 ML) who makes his seasonal bow for trainer Drexler Martin who is known for having his horses ready. Last year he was predominantly running at a higher classification but when he was dropped to this level on the inner turf he won. Note this trainer and jockey combination has been successful previously.
Ellis Park 5th: Franknjymme can show more 3:42 pm Et
The Ellis Park 5th is an allowance optional claimer for three-year-olds and up going one mile on dirt. I'm against morning-line favorite Ebben who provided a peak effort when turning back last time. Perhaps he can win in this spot but it does look tougher, he is stretching back out to a mile and neither of his two races at Ellis Park was good.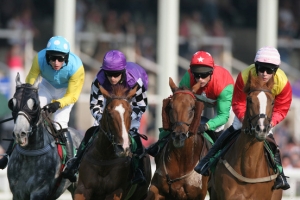 I'm also against Sueno who was competitive in stake races for three-year-olds last year. The issue is he has run once in the last 15 months and it's difficult to know where his form is at. Arrival was running well the last time he was seen at Oaklawn but consider three of his five wins have come at Oaklawn. I don't want to bet him off his form at that track when he has not run at Ellis Park before.
Street to Indy would be my alternative as his two races at Churchill came against horses that were in good form and repeated next out. The only issue with him is like Arrival his best form has come at Oaklawn. His prior form in California was just okay and he is also running at Ellis Park for the initial time.
The horse I prefer is Franknjymme (9/2 ML) as I'm willing to excuse his last off a three-month layoff and his lone start at Ellis Park was strong and probably good enough to win today. His tactical speed should give him options.
Saratoga 9th: Blame Debbie in better situation 5:46 pm Et
The Saratoga 9th is the grade two Lake Placid going 1 1/8 miles on the inner turf for three-year-old fillies. From a Beyer Speed Figure perspective, Stunning Sky will win if she repeats that last figure of 88 at today's distance. Of course, she was a non-threatening 6th, it's the only race from a speed figure perspective that makes her competitive and she is pace dependent. Also, there are no confirmed speed horses in this race so don't think the race will set up for her.
I wanted to like Speaktomeofsummer who added lasix and blinkers last time in her three-year-old debut. She was not expected to catch favorite Sweet Melania last time but she had no finish in that race. Perhaps she improves in her second start back and she removes blinkers but I don't trust her going her longest distance to date.
Lashara and Cat's Pajamas come out of the same race. It was an allowance with several horses that just broken their maiden. I prefer the winner of that race Cat's Pajamas as she remained unbeaten on turf and validated her maiden win, a 27-1 upset. She also has some early speed which should help her in this spot. While I'm not against her she has been a long shot in both her turf wins and today she might be the favorite. Her races while good don't stand out and I prefer her stablemate.
The horse I want is Blame Debbie (8-1 ML) who has run on turf twice and neither situation seemed ideal. Her turf debut two starts ago came in the grade three Florida Oaks from post 11. Last time she tried the demanding distance of 1 ¼ mile against older horses and performed valiantly. She finished third losing only by a neck as the two favorites ran 1-2. Both those favorites were older horses and note the winner came back to win the River Memories Stakes at Belmont last Sunday. Think she'll appreciate turning back slightly and getting back to a race restricted to three-year-olds. She has enough early speed to remain close and a good post to work with.