Woodbine Pick, Saratoga and a Del Mar Best Bet August 30, 2020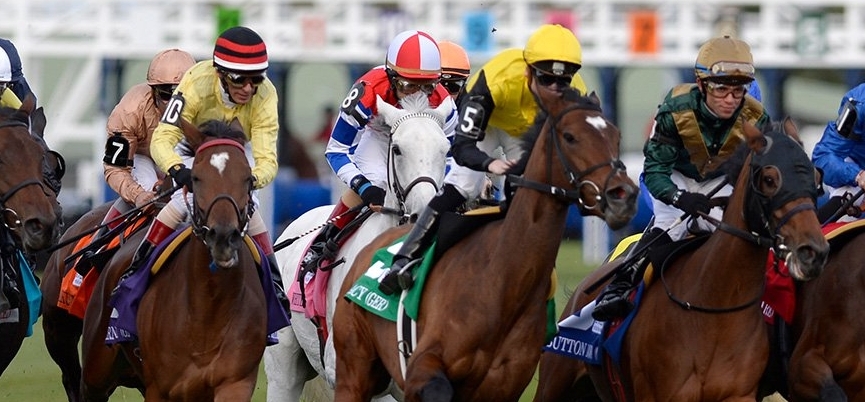 My Woodbine pick, Saratoga and Del Mar best bet kick off Sunday at the races. Before we jump in let's talk about Saturday's action. Yesterday at Saratoga, it never stopped raining and it likely impacted several results. In the Amsterdam, Yaupon got away with setting a fair pace though it wasn't as fast as it could've been with the other speed horses that were also in the race. Thought Yaupon, as well as runner up finisher Basin, ran well. It was raining heavily before and during the Forego and the decision was made to go straight to the gate and skip the warm-up which likely impacted some horses.
Win Win Win won the Forego coming from the clouds. Thought Complexity ran a strong race challenging for the lead and perhaps he is now becoming a more consistent performer. Channel Maker who had back races on wet turf, found his old form as he turned the Sword Dancer into a one-horse race leading every step of the way. No one else did much running.
Today, the stake at Saratoga is the grade three Shuvee where morning-line favourite Letruska figures to make the lead and looks like a serious threat to wire the field. Nonna Madeline and the good version of Bellera who ran 1-3 in the Summer Colony last time appear to be the alternatives. Woodbine has multiple stakes all of which are restricted to Canadian breds and Del Mar also has a stakes feature.
Woodbine 8th: Maximus Momentus can show more 4:55 pm Et
The Woodbine 8th is the restricted Simcoe for two-year-olds going 6 ½ furlongs on synthetic. I'm against Forest Survivor who was just okay in two tries against maiden allowance competition. Last time he dropped in class to get his maiden win when he was left alone from the front end. He has yet to compete past five furlongs, has to deal with the outermost post, don't think he can make the lead again and faces much tougher.
I'm also against the horses -Too Legit and Took a Wrong Turn- coming out of race 6 on August 9th as it was a slow race compared to the other two-year-old maiden race on that card. Too Legit ran well enough to be competitive but as one of the favourites, he lacks appeal.
Stephen, a first-time starter has some appeal as the dam Naughty Holiday was a stakes winner and the sire Constitution is winning races everywhere. He cost a cool $170,000 at auction and comes into this race with a four-furlong bullet work in 474. I won't let him beat me but 6 ½ furlongs in a stake on debut is asking quite a bit.
The horses I want to come out the 3rd race on August 9th. The winner of that event Dragon's Brew is the morning line favourite and he got a perfect setup, made the last move in a race that fell apart. Note that trainer Robert Tiller's horses typically take money so he went off at a generous 8-1. Today he'll be a fraction of that price after a perfect trip debut win and while he can win, he'll lack betting appeal.
The horse that appeals more is Maximus Momentus (8-1 ML) who drew the difficult rail post on debut and did not break alertly. He then rushed up to the lead and ended up being against the race flow. Thought his performance was respectable and with a cleaner trip, he can turn the tables on the favourite.
Saratoga 8th: with a Flying Finish late 5:14 pm Et
The Saratoga 8th is a New York bred restricted allowance for three-year-olds and up going six furlongs on dirt. Morning line favourite Gandy Dancing and second choice Harris Bay come out of the same race on August 2nd. They both got a strong pace to run into and were only ever getting minor awards as the favourite was too strong. My issue with both is that they were both with the race flow and ran good but not great races and neither are standouts in this spot.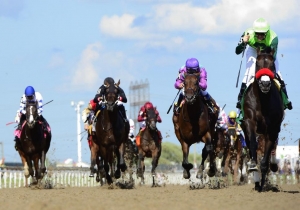 Three Jokers ran an odd race last time in an off turf event where he was used for speed but then retreated and at the last moment came with a rally. It was a tight finish where no one really stood out and that seemed to be one of his better races. For a horse that is typically inconsistent, don't want to trust him to repeat it.
The horse I want is Flying Finish (12-1 ML). He didn't break well in either of his first two starts. I can forgive the debut especially considering that the winner came back to win and ran second in a stake at Saratoga earlier in the week. Despite breaking poorly in his second career start at Belmont, he was still able to put together a strong rally to break his maiden. That race would give Flying Finish a chance in this spot. Forget his last race routing and facing winners for the first time at Delaware. The most noteworthy part of the race is he seemed to break much better and an alert break today will only increase Flying Finish chances of winning.
Del Mar 10th: Governor Goteven can remain unbeaten 9:38 pm Et
The Del Mar 10th is the restricted Generous Portion for two-year-old fillies. I'm So Anna is your morning line favourite and she took a lot of money in her debut at Golden Gate on synthetic and disappointed. She rebounds to break her maiden in a restricted maiden event at Los Alamitos. She did scratch out of a stake, the California Thoroughbred Breeders' Association that a couple of today's rivals are coming out of due to sickness so she is now coming in off a bit of a layoff and have to wonder how she'll handle it.
Governor Goteven and Big Andy are both coming out of the California Thoroughbred Breeders' Association where they finished 1-2. Big Andy went off as the favourite that day and really only picked up the pieces late to grab second when the race was already decided.
Governor Goteven (3-1 ML) was simply the better horse last time and I expect her to be again today. She attacked a loose on the lead pacesetter, put her away and opened up convincingly. There seems to be more speed this time so she likely won't be doing all the dirty work, making her job that much easier to repeat.