Woodbine 4th Pick and Saratoga 9th and 10th Prediction July 31, 2020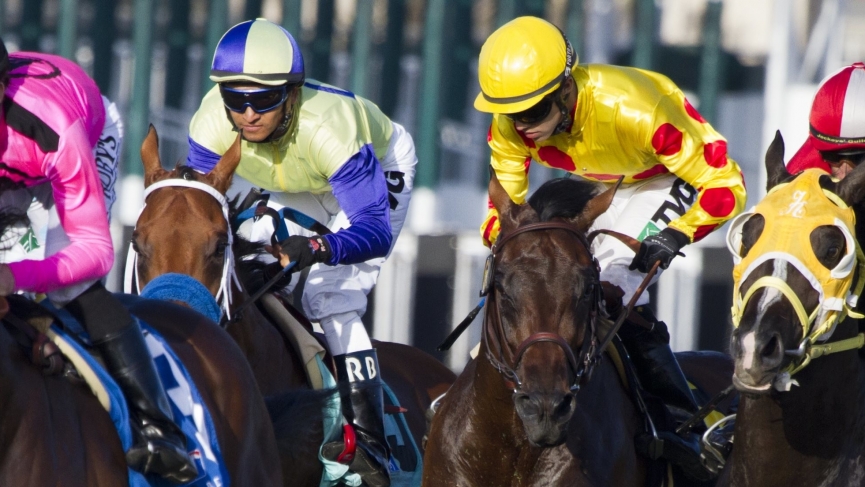 Yesterday at Saratoga Funny Guy dominated the John Morrissey while showing improved speed and it's the type of effort that makes me think he's going to have a big second half. Today the feature is the Coronation Cup and I'll take a look along with my Woodbine 4th pick and Saratoga predictions.
Woodbine 4th: Zoomer Music faces suspect group 2:41 pm ET
The Woodbine 4th is a $25,000 claimer for three-year-olds and up who have not won two races going seven furlongs on dirt. From a win perspective, I'm against morning-line favourite In a Twist who has five second-place finishes in ten starts. One of those second-place efforts was in his seasonal bow last time when competing at this level. Without any races that make him a standout, it makes sense to take a shot against him.
I wanted to like Torpedo Max but this drop-down makes little sense. He finished third to a pair of next out winners in a stake to end last season. Those horses would be significant favourites in this spot. He was sent off as the favourite in his seasonal bow but settled for third. Last time, he tried a route and it was a bad experiment and off that one poor effort at the wrong distance, the connections suddenly give up on him. He can win but can't possibly trust him.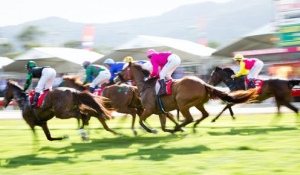 Secret Path has multiple races that would make him competitive but his only win came on the front end something he won't get today with Money Matters right beside him.
King Causeway has run well enough at today's distance to make him competitive though he typically chooses route races. His two races this year were disappointing as he was favoured in both and didn't hit the board in either. Off those poor efforts, he is re-evaluated. The class drop makes sense but he too is hard to trust.
The horse I want is Zoomer Music (10-1 ML) who has shown improvement this year at this level and when third against tougher horses last time at long odds. Consider that last year he was predominantly running for $7,500 thus I like the confidence they have shown with him this year and his performances justify running him for $25,000 today. The third start off the layoff he may be ready to provide a peak effort in a race where others are taking suspect drops.
Saratoga 9th: Taking the talented Artie's Princess 5:46 pm Et
The Saratoga 9th is the Coronation Cup for three-year-old fillies going 5 ½ furlongs on turf. I'm not enamoured with any of the horses coming out of the Lady Shipman a race where three horses have come back to run and none have hit the board. I'm against morning-line favourite She's My Type who competes at her shortest distance to date and thought she got an honest set up last time and don't see how she wins as a closer in this shorter event.
Bredenbury easily ran the best race last time attacking a strong pace but it's the only race that makes her competitive. She too is trying her shortest distance to date and I don't want to trust her to repeat her last effort while being a much shorter price than she was last time.
Perhaps Miss J McKay needed her last race off a layoff and her best effort did come at today's distance but she would have to turn the tables on the 1-2 finishers of the Lady Shipman as well as Fly So Pretty and beat the new faces.
Have some interest in Fly So Pretty who ran in off turf event last time and she ran like a turf horse. Wish that last race wasn't her only start in eight months. Slight improvement from her last turf race the Stewart Manor and she's a contender; the alternative.
The horse I want is Artie's Princess (7/2 ML) who is making her turf debut and if she takes to the surface which I believe she will, she simply looks like the best horse. The question of if she can handle turf is likely to keep her price honest. At Woodbine on synthetic, she did little wrong winning 3 of 4 races with her only loss coming by a neck to multiple stakes winner Dotted Line when she faced the boys. Last time Artie's Princess showed a new element with the ability to rate which will only help her here. Note her trainer also trains Karak and every time Karak has run in the New York circuit she has been ridden by Irad Ortiz Jr yet he elects for Artie's Princess today.
Saratoga 10th: Hurricane Breeze can rebound 6:18 pm Et
The Saratoga 10th is a starter Allowance for fillies and mares three years old and up going 1 1/16 miles on turf. Morning line favourite Lido Key is certainly good enough to win this race but she is an unappealing favourite. Her only win came against weaker at Tampa Bay and no one outside of the eight place finisher has come back to do anything from that race.
I'm also against Come Storming who wired a weak field last time at a short price and this field is not only tougher but she isn't likely to get the lead.
Ocean Fire also wired a weak field last time at an even shorter price but unlike Come Storming she has enough early foot that if she wants the lead it's hers. Note she has previously settled for minor awards so being in front where she can't hang at crucial moments is probably the best strategy and she's the alternative.
The horse I want is Hurricane Breeze (6-1 ML). Yes, she lost to both Princess Fawzia and Corey Scores last time but Corey Scores in on the also eligibles list and even if she draws in she'll have to contend with an outside post. Princess Fawzia almost wired the field at long odds but she let Bean Counter go past her late and that horse typically settles for minor awards. Also don't think she can clear Ocean Fire so she'll need a different strategy. Hurricane Breeze could have shown more last time but with the better draw and expected different race dynamics, she can turn the tables and her effort two starts ago is certainly good enough.