Saratoga Predictions and a Woodbine Best Bet August 21, 2020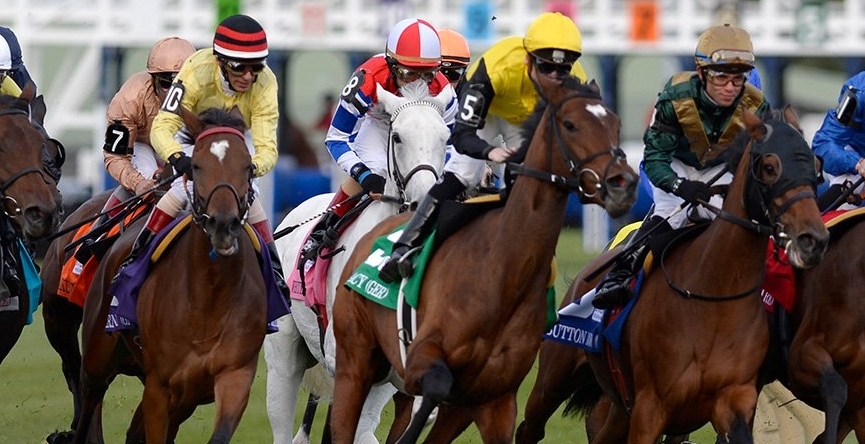 Today's Saratoga predictions are for the 2nd and 6th race and my Woodbine best bet is for the 2nd race. Yesterday at Saratoga, odds on favorite Stan the Man went last to first to win the Tale of the Cat. Today the Saratoga feature is the Skidmore for two-year-olds where two horses from the Wesley Ward barn figure to take all the money. Golden Pal will take more money after finishing second in a stake in Europe at Ascot. Consider however he blew a clear lead going 4 ½ furlongs in a maiden event at Gulfstream, he lost a clear advantage going 5 furlongs in that last race and today he'll have to get 5 ½ furlongs. Prefer his stablemate Fauci who broke his maiden in his turf debut, on a yielding turf course at Keeneland, at today's distance. Let's look at some races:
Woodbine 2nd: San Nicola Brew can run them down late 1:33 pm Et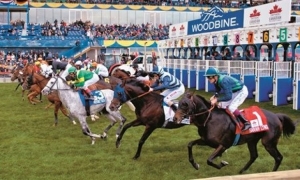 The Woodbine 2nd is a $15,000 claimer for horses three years old and up who have not won two races going 1 1/16 miles on synthetic. I'm against Cash Advance who broke his maiden last time as the favourite against an easier group. He increases the evaluation and faces winners for the first time. Morning line favourite Tallestofthetall only win came from a  head to head for the lead against easier at Turfway Park. Don't see him getting that close to the lead in his Woodbine debut and he doesn't look like a standout in this field.
The horse I want is San Nicola Brew (8-1 ML). Yes, he finished behind Ice Blue, who also runs today, in both his races this year but I'll ignore the last one, a turf race. The race two starts ago was San Nicola Brew's first start of the year which he probably needed compared to Ice Blue who was making his second start. He has shown improvement since removing blinkers three starts ago and this appears to be the best spot he has been in since his maiden win.
Saratoga 2nd: Lucky Asset can improve 2nd time routing 1:44 pm Et
The Saratoga 2nd is a maiden allowance for three years old and up going 1 1/8 miles on dirt. I have no interest in the horses stretching out which leaves three plausible contenders. I'm against The Angry Man who has run just okay in recent tries on turf. The last time he ran on dirt, three starts ago he ran into Happy Saver. While he finished 2nd to that superior rival, he was never a threat and thought he just picked up the pieces late.
I have limited interest in morning-line favorite Ashiham who has been favored in his last four starts and was not a serious win threat in any of them. Perhaps he wins today but after all the money he's burned he is an unappealing favourite.
The horse I prefer is Lucky Asset (7/2 ML). Yes, he finished behind Ashiham last time but consider that was his first route experience whereas Ashiham has routed many times previously. Also, the top two finishers in that race were the two pacesetters who kept going thus there was no flow to the race. Expecting Lucky Asset to provide a more thorough performance routing for a second time.
Saratoga 6th: Duopoly can double up 4:06 pm Et
The Saratoga 6th is an allowance for three-year-old fillies going 1 1/16 miles on the inner turf. I'm against Lashara who last ran in the grade two Lake Placid and most of those horses came back to do little running in the Saratoga Oaks Invitational last weekend. I'm also against Eye of a Soldier who got a great setup last time when the pace collapsed and made no impression on the winner. Perhaps she needed that race off a nine-month layoff but this race seems to be lacking in pace so doubt she gets a similar setup.
Obviously morning-line favorite Princesa Caroline can win. My issue with her is she hasn't been seen in nine months and while she did win her debut, the form of that race is questionable at best as it had just one next out winner and multiple subpar performances. No shame in finishing third in a graded stake last time but this field appears to have some quality and don't view her as a standout especially off a layoff.
The horse I prefer is Duopoly (9/2 ML). In her debut two starts ago she was bet down to 6/5 and while she did little running it was a key race as the top three finishers all came back to win. Last time she was the easiest of winners when setting the pace and widening the lead in the stretch to break her maiden at Monmouth. The second-place finisher validated the performance by winning next out. She did pass some horses in her debut so she has some tactical ability and can double up in this spot.