Laurel 2nd Pick, Saratoga 2nd and Woodbine 3rd Best Bet August 20, 2020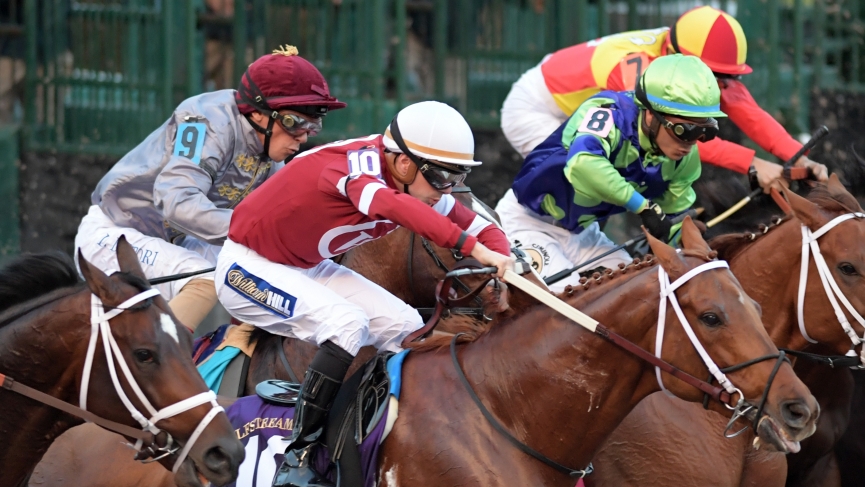 Yesterday at Saratoga Tobys Heart delivered as a short-priced favourite in the Bolton Landing getting past a stubborn Joy's Rocket late. Today at Saratoga, the feature is the restricted Tale of the Cat where I have some interest in T Loves a Fight who showed a form reversal last time when finishing in front of My Boy Tate who is also in the race. Yes T Loves a Fight got to save ground while My Boy Tate made a wide rally but considering T Loves a Fight drew the rail, he'll likely be saving ground throughout once again. Let's look at some races:
Laurel 2nd: His Name Is Sue for new connections 1:10 pm Et
The Laurel 2nd is an allowance optional claimer for three-year-olds and up going six furlongs on dirt. I have little interest in the entry comprised of Thundershook and Shane's Jewel. They will likely take money because of Shane's Jewel form at Laurel. His record on the Laurel dirt of 9-4-1-3 is very strong and includes a win in his last attempt. Of course, you would have to blindly trust that he'll return to form after mediocre races elsewhere.
I'm against Hold Me Back who from a Beyer Speed Figure perspective, ran the race of his life last time, at Churchill Downs earning a figure that would make him the clear favourite should he repeat it. The problem is the rest of his form is unimpressive and he was left alone on the lead that day. Today he will likely be nowhere near the lead early considering there is other much faster early speed so if he is to replicate his last race, it'll be utilizing a different approach.
A large portion of that other early speed figures to come from morning-line favourite Stroll Smokin. He has a race at Laurel on February 15, where he wired that field, which would destroy this field. He also has a race, of course, he also has a race on January 17 where he blew a clear advantage to Storming My Way who also runs today. He has been favoured in each of his last three dirt races and while he can win, he lacks appeal.
The horse I want is His Name Is Sue (7/2 ML) who is first off the claim for trainer Lacey Gaudet and she excels with newcomers. Note they claimed him for $16,000 and he is protected today, a sign of confidence. He has back races that would make him competitive and if Gaudet can get him back to those races, he'll be a serious win threat.
Saratoga 2nd: Pago Querido an interesting new face 1:21 pm Et
The Saratoga 2nd is a maiden allowance for fillies and mares three years old and up going 1 1/8 miles on dirt. From a win betting perspective, I have no interest in Heavenly Sis who has settled for second in each of her last three starts. Perhaps morning-line favourite Simple Sweet will win on the stretch out and she is bred to handle it. She passed horses in her debut after a slow beginning and is capable of taking a step forward. As a favourite however she is unappealing because she'll have to improve to win. 
Thankful looks like a logical player after a decent second-place effort in her dirt debut and of the horses likely to be short prices, I prefer her. My issue with her is she made no late impression and the way that last race was run, though she had a chance to show more and didn't.
The horse I want is Pago Querido (6-1 ML) who intrigues me just by being here. She lost her debut at Delaware going six furlongs by 10 lengths and I would consider going from that race to a 1 1/8 route at Saratoga to be a class jump. Note her trainer Michael Stidham does well-stretching horses out and he isn't one to place horses where they don't belong so I'll view the aggressive placement as a positive. Also, consider in her debut she showed some speed before retreating and it appeared she would finish fifth or worse before rallying late to grab fourth. That late interest could be her wanting more ground or her figuring out the game. Either way, I expect her to show a lot more and on paper, she looks like the controlling speed.
Woodbine 3rd: La Bonita va a ganar 4:25 pm Et
The Woodbine 3rd is a maiden optional claimer for fillies and mares three years old and up going 1 1/16 miles on synthetic. I'm against morning-line favourite Yasinia who showed improvement last time on turf but think she got a nice setup when a pair of horses were used early in a speed dual and then they were four across on the backstretch. This aided her closing style but she made no impression late on the winner despite having every chance to and don't think she'll get the same setup today.
I wouldn't be surprised to see Bearakonite take plenty of money dropping out of maiden allowance competition. She seemingly has found all the toughest maiden events as the winners from her last three races came back to run 1-2-3 in the Woodbine Oaks this past weekend. On paper, she looks like the controlling speed but considers there are multiple horses stretching out who could challenge her and while she ran in those more difficult races, she was only really competitive in one of them.
The horse I prefer is La Bonita (7/2 ML). Ignore her three-year-old debut when sprinting from the outermost post as she is not a sprinter. Last time she added Lasix and blinkers and was used early from an outside post something that was unlikely to work. Today with Lasix and blinkers for a second time and a much better post to work with, think she should provide a better account of herself.