Saratoga Picks and a Woodbine Best Bet August 27, 2020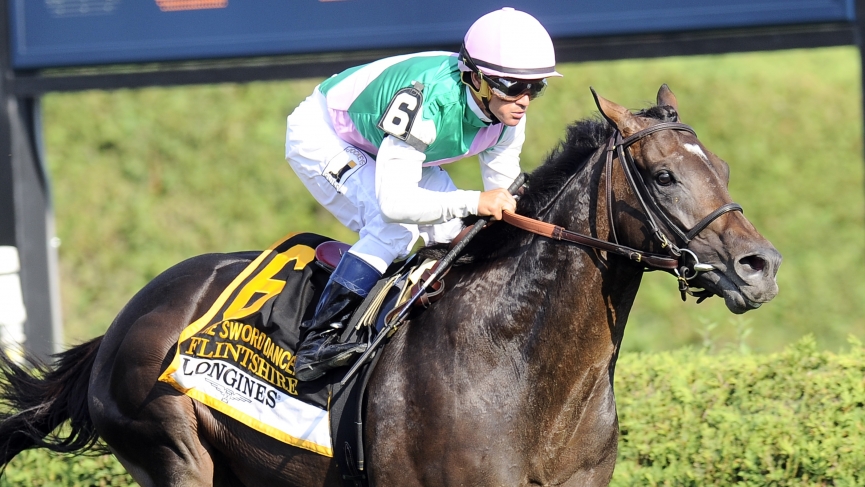 Thursday kicks off with two Saratoga picks and a Woodbine best bet. Yesterday at Saratoga, Jack and Noah provided the definition of running them off their feet in wiring the Mahony beating Competitive Saint. Once race favourite Maven was beaten for speed, he showed very little. At Indiana, last-out maiden winner Wellington Wonder was able to pull off the 10-1 upset when running down Serena Back in the Indiana First Lady.
The assist goes to Nothingbutflowers who duelled favourite Copper Nickel into submission. In the Governors, Flatter Hymn took to routing and improved his record to 3 for 3. Race favourite Two Last Words continued to provide evidence that he is likely better sprinting as he had a perfect trip and every chance to win or at least be second.
Today at Saratoga the feature is the Smart N Fancy where I'm largely against horses coming out of the Caress except for Getmotherarose who had a troubled trip. The Australian, Victory Kingdom has some appeal in her U.S. debut adding blinkers and Lasix after running in several group three events. The other intriguing new face is Peaceful who is a perfect 2 for 2 on the Saratoga turf and utilized different styles in those wins.
Saratoga 2nd: Witch Moon can improve 1:44 pm Et
The Saratoga 2nd is a maiden allowance for fillies and mares three years old and up (all are three-year-olds) going 1 3/16 miles on turf. I'm against morning-line favourite All Others Follow who will be competing at her fourth track in as many races as well as her third different distance. She has taken and burned plenty of money in those first three starts and I'll let her beat me.
Prairie Wings is probably the more logical favourite as last time she lost a heart breaker when trying to lead the whole way, while trying her longest distance to date in her turf debut and the favourite caught her at the last moment. She was able to get away with very slow fractions which probably aided her staying power late in the race. She can win but she now has finished second in all four of her starts and I don't entirely trust her.
The horse I want is Witch Moon (7/2 ML) who competes for just the second time after an okay debut where the winner has already repeated. Thought Witch Moon was a bit green that day which is understandable for a young horse being asked to go a route on debut. She should be sharper today and only needs a small step forward to be considered a major player.
Saratoga 3rd: Seismic Wave can beat Value Proposition again 2:20 pm Et
The Saratoga 3rd is an allowance optional claimer for three-year-olds and up going 1 1/16 miles on the inner turf. I'm against Monarchs Glen who was a game second to the talented Digital Age last time and as the new face will probably take some money. He once again meets a talented field, however.
Morning line favourite Value Proposition and Seismic Wave (5/2 ML) both ran in the grade three Poker and I much prefer Seismic Wave. Value Proposition was favoured in that race and competing for elite connections, don't doubt he'll be favoured again. The issue is he was simply outrun by Seismic Wave who made a strong, wide middle move and was able to sustain it. Seismic Wave has run in the interim in the grade two Bernard Baruch where the winner was allowed to get comfortable on the front end and wire the field. There was no flow to the race compromising Seismic Wave's chances. Expecting a rebound effort today.
Woodbine 4th: Lyrical Note gets class relief 4:58 pm Et
The Woodbine 4th is a $15,000 claimer for three-year-olds and up who have not won three races. I'm against morning-line favourite Bel Bimbo who failed at this level and distance last time as the favourite. He was likely never beating pink Lemonade that day but the way the race was run, though he was supposed to finish second, not fourth so don't like that he lost positions late. Also, his two best races have come at seven furlongs so perhaps today's distance might be slightly short.
Macho T was a very lucky winner last time when elevated to first after the disqualification of Doobiedoobiedoobie. The disqualification was warranted because the winner interfered with multiple horses in the stretch. If it wasn't for that interference, Macho T likely finishes fourth instead of second as Macho T wasn't one of the horses who was interfered with. He feels like a need the lead type and Victor's Way on paper just looks faster thus I'm against him.
Victor's Way is the alternative as he might be fast enough to set a moderate tempo and his races at the end of last year give him a chance. I don't entirely trust him off an eight-month layoff, however.
The horse I want is Lyrical Note (4-1 ML) who will be competing at his lowest evaluation to date. It's a drop that was probably needed and while he typically chooses longer races, his race two starts ago going 5 furlongs would give him a strong chance against this group.