Saratoga Picks and a Delaware 7th Best Bet August 26, 2020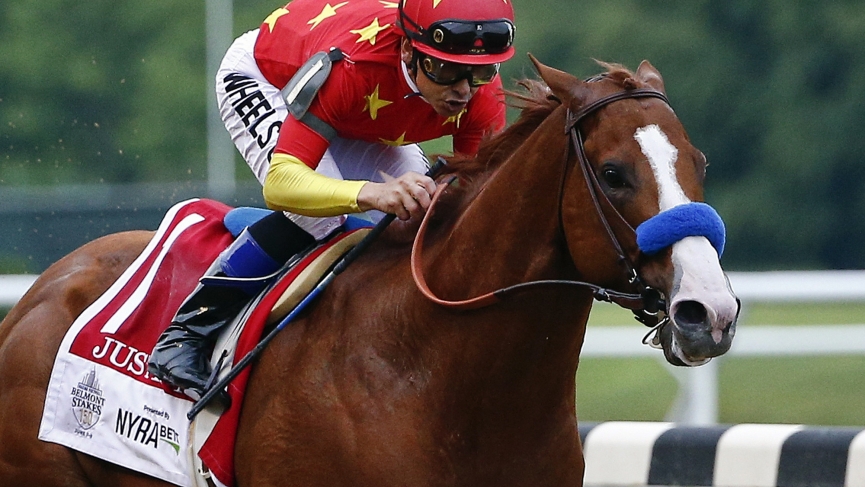 Two Saratoga picks kickoff a new week is here with Saratoga leading the way with a stake feature in the Mahony. Indiana Grand has a pair of restricted stakes. The first, the First Lady sees Copper Nickel as the even-money favourite and while she was terrible last time, that race was on turf. It was likely the first and only time she'll run on that surface. Jockey Deshawn Parker rode both Nothingbutflowers and Serena Back last time but elects for the former. The problem with Nothingbutflowers is that she appeared to take a step forward on turf and none of her dirt races appeal. Serena Back who is a perfect 2 for 2 is likely the biggest threat to the favourite if she takes another step forward.
The other stake at Indiana, the Governors, It's probably fair to question if favourite Two Last Words likes route racing. While he did win his last dirt route, his sprint firm is just more appealing. Perhaps new face Flatter Hymn will win his third straight but he has to improve and prove he can stretch out. The most appealing alternative is probably Strong Tide who is in a much better position today compared to his last dirt try. That came five starts ago, off a five-month layoff where he had the outermost post against much better horses. Let's look at some races:
Saratoga 6th: Lady Macho should get honest setup 3:37 pm Et
The Saratoga 6th is a $25,000 claiming event for fillies and mares three years old and up who have not won two races going six furlongs on dirt. Perhaps morning-line favourite Assume can win off the claim for new trainer Michael Maker but she just broke her maiden against a weak field. It was easily her best race to date but in her first try against winners, at what will likely be a short price I'd rather play against her. 
The problem with most of the alternatives is that their lone wins came when wiring the field and they can't all set the pace. She's Black Belt will probably take money dropping in class but she draws the rail and doesn't appear fast enough to make the lead. Asking her to successfully rate from an inside post where she might take dirt in her face seems like a bad idea. Charlotte Webley might be the speed of the speed but if she is it's by a very narrow margin. She broke her maiden last time for today's claiming price but it was against much easier state restricted maidens and this spot is much more difficult.
Grudge showed a rating ability in her maiden win this past winter but consider it was on turf. Her only race on dirt, an off turf event, is probably the worst performance of her career.
The horse I want is Lady Macho (6-1 ML) who probably needed her four-year-old debut at Finger Lakes off a seven-month layoff. Note it was her lone start outside of the main New York racing circuit making it very likely that it was a means to an end. She did show an ability to pass horses in her maiden win last year and should be in a perfect position today.
Saratoga 7th: Competitive Saint can win again 4:12 pm
The Saratoga 7th is the Mahony for three-year-olds going 5 ½ furlongs on turf. Four horses come out of the grade three Quick Call including Jack and Noah who was a significant favourite that day. Jack and Noah broke slowly in that race and was then rushed to the lead. Using all that energy however he had nothing left and faded. The issue with trusting him to rebound is Maven who utilizes the same early speed approach and is likely better.
Of the other horses coming out of the Quick Call, perhaps Turned Aside will win again but he benefited from Jack and Noah's troubled trip and has had previous troubles beating that horse. Old Chestnut rallied for second in the Quick Call and will likely get more pace this time but he was no threat to Turned Aside last time or Jack and Noah the time before.
I'm not totally against Maven who was thorough in his win at Keeneland last time from start to finish and a repeat of that effort would give him a strong chance today. The only issue with that race was a lot of things worked in his favour. The favourite took an awkward step which cost her any chance to win while the other logical contenders were caught with wide posts.
The horse I want is Competitive Saint (12-1 ML) and yes he is lacking seasoning. He was also lacking seasoning however last time, in his second career start, which was also his turf debut. That day, against older horses he was able to run down the pace-setting favourite Fast Getaway, who has come back to win, while also holding off a late challenge from Cryogenic to get the win. Both those horses were older and he was probably in the most uncomfortable position late in between them. Should work out a similar trip today while getting back to facing straight three-year-olds.
Delaware 7th: Latin Spice in competitive allowance 4:15 pm Et
The Delaware 7th is a rare allowance optional claimer for two-year-olds going 5 ½ furlongs on dirt. Perhaps morning-line favourite Pickin' Time will win and he did run in the much tougher Saratoga special last time. Of course, he did no running in that race and his debut, while an easy win at Monmouth makes him no standout in this race.
Don't think Our Hoisted Mast will go off as the second choice as his morning line suggests, but if he does I'm against him. He has run at three different racetracks already and while his maiden win did come at Delaware, it was against easier. He drew the rail, a difficult spot for a young horse without any speed. Also, note that his connections tried to get him on turf in his debut. Last time, he finally got on turf and liked that race better than his maiden win thus this might be the wrong surface.
Maythehorsebwithu will take some money off his flashy, 10 length maiden win. That race, however, came against much easier and he was able to set slow fractions and the race overall was slow. He'll have to do much better while rating for the initial time in order to beat this field.
Kenny Had a Notion is probably the logical closer and in a race where most horses' maiden wins came on the lead, that's probably got a good thing. He did however only get up at the last moment and has less room to work within this spot. Nevertheless, he is an alternative. 
The horse I prefer is Latin Spice (10-1 ML). He finished second in his eventful debut where the pacesetter bore out into him and almost caused him to fall. The eventual winner got to save all the ground and if that race had been slightly longer, Latin Spice probably gets there. Last time, he got his maiden win on the front end. While it came back slow and he probably didn't beat anyone, it was a six-length win thus he didn't need his best and his debut suggests he can go faster.