Saratoga Best Bets and a Woodbine 3rd Pick August 14, 2020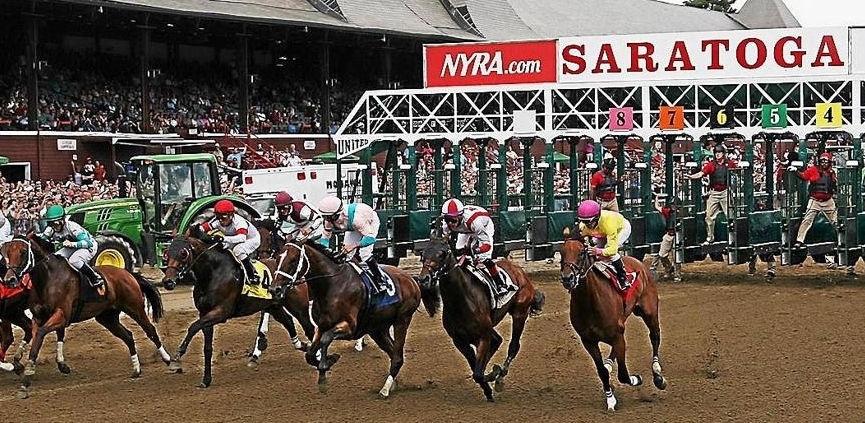 Before we jump into today's Saratoga best bets and a Woodbine 3rd pick, we take a look at what happened yesterday at Saratoga, Newly Minted just lasted to win the restricted Union Avenue even surviving an inquiry. Today, the Perfect Sting is the Saratoga feature. Let's look at some races:
Woodbine 3rd: Super Chocolate can make all 2:07 pm Et
The Woodbine 3rd is a $10,000 claimer for fillies and mares three years old and up going 5 ½ furlongs on synthetic. Perhaps morning-line favourite Fiesta in Vegas can win as she has won two straight albeit against conditioned claimers. This is the toughest spot she has been in since returning to Woodbine from winter at Oaklawn. Note that jockey Rafael Hernandez who rides her regularly elects for Heart Rush.
Seeing Hernandez land on Heart Rush initially made her appealing but consider the race that would make her competitive today, two starts ago, came on turf and it's hard not to notice the nine second-place finishes to just three victories.
The horse I want is Super Chocolate (3-1 ML) who had won two straight until last time when she met tougher and was beat for speed. She appears the fastest early in this spot and expects her to get back to her winning ways against this easier group.
Saratoga 4th: Secret Message can return to winning form 2:54 pm Et
The Saratoga 4th is the Perfect Sting for fillies and mares four years old and up going 1 1/16 miles on the inner turf. Perhaps Cafe Americano can win and her two losses came against grade one company. That said she has been off for ten months and will have to improve from her three-year-old form to win. You won't get a price to find out if she has improved being trained by Chad Brown and piloted by Irad Ortiz Jr thus I'm against her. 
I'm also against her stablemate and morning line favourite Altea who is good enough to win this race. The issue with her is her tendency to settle for minor awards as she has just two wins compared to 11 slices.
The horse I prefer is Secret Message (3-1 ML) who won two starts ago at long odds when putting together a strong stretch rally. Thought she ran well in both her starts at Saratoga last year despite not picking up a placing as she was chasing around the in-form Sistercharlie. Note that jockey John Velazquez stays on her despite having another option.
Saratoga 9th: Versatile Argonne finds right spot 5:46 pm Et
The Saratoga 9th is an allowance optional claimer for three-year-olds and up going 1 3/16 miles on turf. The entry for trainer Chad Brown consisting of Voting Control and Value Engineering is the morning line favourite. I'm sure they will get bet for prominent connections and you get two horses for the price of one, I'm just not enamoured with either. Voting Control likely needed his last race after missing over a year but he was favoured, got a great trip and had nothing in deep stretch. While he is lightly raced and can still improve, he will have to in order to win this race and if he does, it will be at an unappealing price.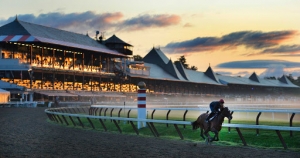 The better part of the entry is probably Value Engineering. Thought he got a great trip when winning his four-year-old debut. Last time he was part of a contested pace with Can'thelpbelieving -who also runs today- and after putting away that rival, could not hold off a long shot closer. While he broke his maiden at today's distance, his best races have come at longer distances. Note he has been in photo finishes in each of his last three races, all decided by a head thus he hasn't had much room for error and today he must overcome the outermost post.
There are two horses who appeal. The first is Current who adds blinkers, gets a rider upgrade to Irad Ortiz Jr and gets class relief after trying the grade one United Nations. The only issue with him is he hasn't won since his two-year-old year season and recently he has shown better form going distances longer than today. Nevertheless, he's the alternative.
The horse I prefer is Argonne (8-1 ML) who got really good last year winning three straight all at different distances. He showed a tactical ability winning on the lead and rating. After those wins, his connections logically tried graded stakes races where he was sent off as a long shot and found those races too tough. Last time in his five-year-old debut, he technically ran in an allowance but the top two finishers in that race Breaking the Rules and Digital Age are both stakes quality and note they both have already come back to win. His tactical speed and inside post give him options and he is capable of winning this race.