Horse Racing Picks for Saratoga 4th, 6th And Woodbine 5th August 13, 2020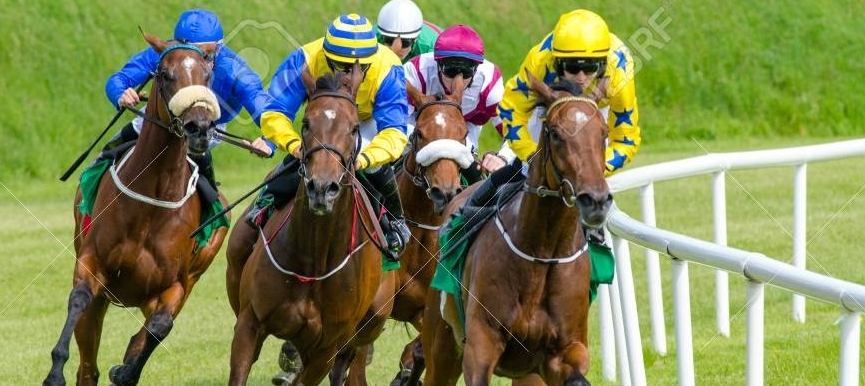 We kick off today's betting with my horse racing picks for Saratoga 4, 6th, and Woodbine 5th. Before we dive in, yesterday at Saratoga Thoughtfully was asked to rate behind horses, and then she was asked for a run and provided a devastating rally to dominate the Adirondack. At Indiana, Hendy Woods used a late rally to win the Indiana Grand. Favorite Fancy Liquor and long shot Juggernaut turned the Caesars into a match race with Fancy Liquor prevailing late. Jockey Jermaine Bridgmohan was unlucky to lose both stakes riding 16-1 shot Juggernaut and losing a photo with 25-1 shot Pranked in the Indiana Grand. 
Today Saratoga leads the way with the restricted Union Avenue and Woodbine also begins a new week leading up to a big weekend headlined by the Woodbine Oaks. Let's look at some races:
Saratoga 4th: Blood Moon looks capable 2:29 pm Et
The Saratoga 4th is a starter allowance for three-year-olds and up going 1 1/8 miles on dirt. There are a pair of horses for trainer Linda Rice who figure to take money and I don't want either. Heirloom Kitten broke his maiden last time with by far the best performance of his career. It was an odd performance considering he had run on dirt twice prior on tracks listed as sloppy and performed poorly yet was an easy winner last time on a track also listed as sloppy. Perhaps he just liked the Belmont dirt or the one turn track configuration compared to his other tries on dirt which had been two-turn races. If either is the case, I'm dubious that he'll love Saratoga or getting back to a two-turn race. This is also his first try against winners and while he'll win if he repeats his last race, I don't trust him to.
I'm also against Grit and Glory who beat conditioned claimers last time at today's distance. While there is nothing wrong with that last race, he has proven inconsistent especially after big performances. He broke his maiden by a nose and then was beaten six lengths, he missed by a nose at Saratoga last year and was a well-beaten third in his subsequent start. He won three starts ago and then was a non-competitive third as the favorite thus off a strong last race, I don't trust him to repeat that effort today.
Blood Moon (3-1 ML) is my play. First Rate and Blood Moon ran in the same race last time and I preferred Blood Moon at longer odds that day and prefer him again today. Not only did Blood Moon finish in front of First Rate last time, though he also had the tougher trip. Blood Moon was used from an outside post to get to the lead going four-wide into the first turn, had the favorite The Rock Says breathing down his neck virtually the entire race, and eventually conceded late. Note that was Blood Moon's first try at today's 1 1/8 mile distance and with that experience under his belt, he can take a step forward today.
Saratoga 6th: Indy Union has back races that give her a chance 3:37 pm Et
The Saratoga 6th is an allowance optional claimer for fillies and mares three-year-olds and up going 1 1/8 miles on dirt and I'm not enamored with any of the favorites. Morning line favorite Off-Topic returned to the races in early April and she did little running as the odds on favorite at Gulfstream. She got another four months off and perhaps she can get back to her good races but I don't trust her.
Risky Mandate figures to be a short price and if I had to take one of the short prices, it'd be her as she doesn't have any poor efforts on her page. The issue with her is she has never run past seven furlongs thus this is a significant stretch out to 1 1/8 miles. At her expected low odds, I'm not curious to learn how she'll handle it.
Foxtail will be running for the 3rd time in the last 14 days and has won the first two events. She is 3 for 3 on dirt but note two of those races came in off turf events. This includes her win a week ago where she beat three horses and two of them had never won on dirt. This field on quality is much tougher. Also note that in all of her dirt races, she has set the pace and with the stretch out the speed of Risky Mandate and the speed of long shot Miss Marissa, setting the pace seems like an unlikely scenario for her.
The horse I want is Indy Union (10-1 ML) who needs to improve her recent form to win in this spot. Her last race at Saratoga, at today's distance, would give her a chance and with the trust issues I have with the favourites, think she'll be a fair value play.
Woodbine 5th: Victorian Moon faces suspect group 5:36 pm Et
The Woodbine 5th is a $10,000 claimer for fillies and mares three-year-olds and up who have not won two races going seven furlongs on synthetic. Perhaps Text Me Up and Snippy, who are both lowering the evaluation, run 1-2 but not a fan of either. Text Me Up lone win came going a route when she was able to get comfortable on the front end. She doesn't appear fast enough to make the lead and has finished fourth in all of her three tries at today's distance. 
The connections of morning-line favorite Snippy have tried routing and sprinting on synthetic, routing on turf and none of it has worked hence the drop-in class. She is fast enough to get to the lead and perhaps with the class drop she'll win but she is hard to trust with three poor efforts in her last four starts.
The horse I want is Victorian Moon (7/2 ML) as she broke her maiden two starts ago when removing blinkers. She ran almost the identical race last time which featured her breaking outwardly, falling back to last, and making a sustained, wide rally. Last time she did flatten late but it was her first try against winners and would rather bet her good current form than the favorites suspect form.