Saratoga 6th Pick, Churchill Downs 10th and Woodbine 6th Prediction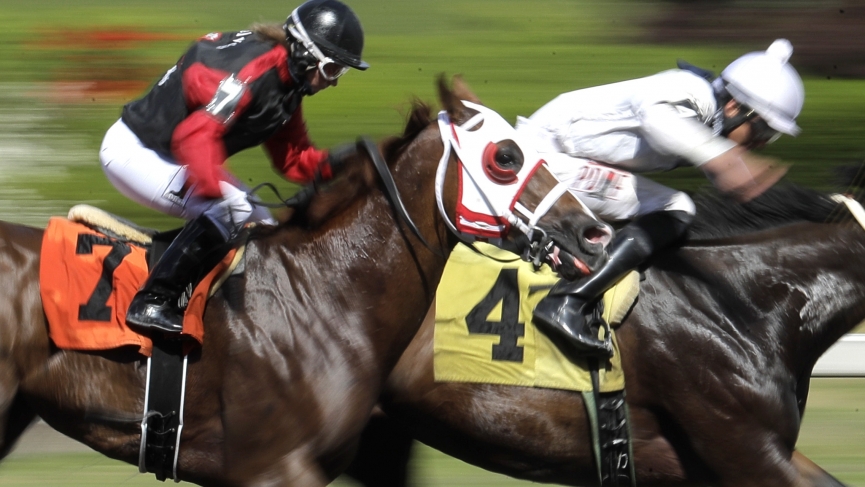 Saratoga 6th pick, Churchhill Downs 10th and Woodbine 6th prediction is what's on my horse racing radar today. Yesterday, stakes at both Saratoga and Churchill Downs were taken off the turf. In the With Anticipation at Saratoga, Fire At Will tried dirt for the first time and utilized a powerful rally to win. In the Unbridled Sidney at Churchill Downs, Break Even went off at 1/5, didn't break alertly, managed to make the lead but stopped in the stretch to finish last. Ambassador Luna got a great trip just behind the speed horses and was able to parlay it into a win.
Today, Saratoga runs the female version of the With Anticipation, the P. G. Johnson which on paper looks like a two-horse race between Invincible Gal and Plum Ali. Have a slight lean to Plum Ali who is proven routing. In the Opening Verse Overnight at Churchill Downs, Mr. Misunderstood has run well enough recently to win and should be excited to not see Spectacular Gem in this race. Also, he drew much better than the favourite. Let's look at some races:
Saratoga 6th: Spin a Yarn can stay perfect 4:01 pm Et
The Saratoga 6th is the restricted New York Stallion Series for three-year-old fillies going 6 ½ furlongs on dirt. I'm against morning-line favourite Officer Hutchy who will win if she repeats her last race. The issue is she has six previous races that aren't nearly as good and without that last race; she'd be the 4th choice in this race. I don't have an interest in The Important One as her best form appears to be on turf. 
I don't trust Big Q as her two wins came on debut and off a layoff. The best other race she has run was also off a layoff so bringing her back in two and a half weeks from her last race does not seem ideal. In that race, she was against the race flow as she attended the pace and it collapsed. The issue is the two other horses who attended the pace with her, both outran her thus I'm not a fan of that effort.
The horse I want is Spin a Yarn (5/2 ML) who has won all four of her races which all came at Finger Lakes. She will try a new racetrack and her longest distance to date. Assuming she handles Saratoga, the distance doesn't concern me. Last time was the first time she ran six furlongs and she was widening her lead in the stretch. Don't consider this much of a class test either going to the bigger track as the favourite today just finished beating restricted claimers.
Churchill 10th: Girl Daddy can stretch out 5:58 pm Et
The Churchill 10th is the grade three Pocahontas for two-year-old fillies going one mile on dirt. If Inject repeats her debut at Ellis Park she probably wins but note she didn't take much money that day despite going out for good connections and costing $390,000 at auction. She doesn't get much time between races as this race is less than three weeks since her debut and that race was only five furlongs thus this is a significant stretch out.
As the morning line favourite, Crazy Beautiful lacks appeal. She has won both her races including one at today's distance -albeit on turf- but she is going to take a lot of money off her last effort which doesn't make her a standout. Note in her last race she did encounter some trouble but that was more the fault of the jockey who got cute and tried to split horses instead of letting her run wide with a ton of momentum. While visually that last race was strong, consider she got an honest pace, was with the race flow and despite having a lot go right for her, from a Beyer Speed Figure perspective, she only saw a minor improvement. At a short price, not interested in finding out how she'll run when everything doesn't go her way.
American Grace is one alternative as she won her debut at a demanding seven furlongs. She was however very green in the stretch and was not keeping a straight path. She needs to improve and if she acts more professionally, she probably will and is worth including at a fair price.
The horse I want is Girl Daddy (8-1 ML) who aside from a slightly slow start, did everything right in her debut. She looked like a winner throughout stalking and responding when asked for a run to win going away. The half-million dollar daughter of Uncle Mo is bred to stretch out and she projects a similar trip as her debut rating on the outside.
Woodbine 6th: Too Many Mountains a new horse on turf 6:09 pm Et
The Woodbine 6th is an allowance optional claimer for fillies and mares three-year-olds and up going six furlongs on turf. Perhaps morning-line favourite Miss Bobbit will get to the front and wire this field but Teacher's Pet and Let's Have Fun are both capable of keeping her honest or beating her for speed. Also, note that Miss Bobbit lone win came last year when she was devalued for $25,000. Don't trust her at a short price against this level of competition.
The horse I want is Too Many Mountains (3-1 ML) who provided a 44-1 upset in her turf debut from post 14 while being part of a pace that came apart late two starts ago. Off that exceptional effort, it is easy to understand some regression last time but note she did finish in front of Miss Bobbit and expect her to do it again, this time in a winning effort.