Indiana Grand Pick, Saratoga and Louisiana Downs Best Bet August 19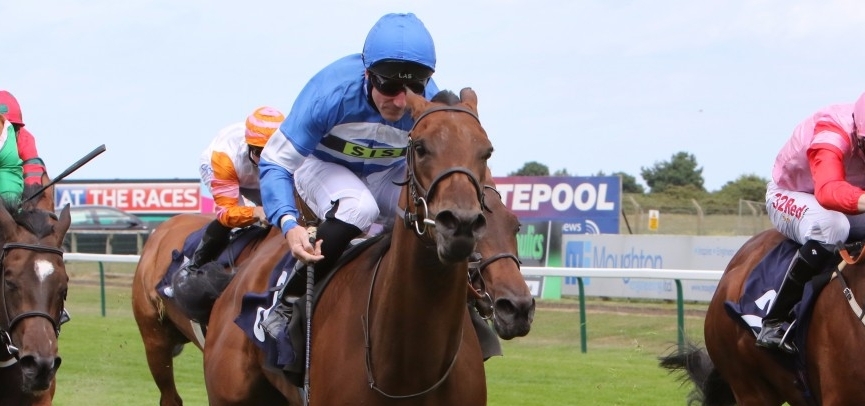 A new week is here and I have an Indiana Grand pick, a Saratoga and Louisiana Downs best bet. Saratoga leads the way with a stakes feature, the Bolton Landing for two-year-old fillies. No opinion against the favourite Tobys Heart who should get plenty of pace in front of her and if she provides the effort she did in her debut, they're all running for second. Let's look at some horse racing picks.
Indiana Grand 1st: Evaluvnmachine can use her speed in suspect field 2:20 pm Et
The Indiana 1st is a $5,000 claimer for fillies and mares three years old and up which have not won two races. Bet Your Bankroll is listed as a heavy favourite on the morning line and on paper, she is the horse to beat. Just don't see how it's possible to trust her as she hasn't been seen in five months and now in her return, she plummets to her lowest evaluation to date. Note her lone win, while it came at Indiana was in an off turf race.
Abby's Destiny is one alternative after breaking her maiden last time when turning back in distance. Of course, that win was her first in sixteen tries so trusting her isn't exactly easy either, especially considering the eight other slices.
The horse I want is Evaluvnmachine (15-1 ML), who appears will be left alone on the front end. Yes, she has two terrible tries on the Indiana dirt but consider those were before she was committed to a speed approach. Her race at Belterra two starts ago would give her a strong chance and while her form is inconsistent, she faces a field filled with inconsistent form and her price should be fair enough to find out if she's good enough.
Saratoga 6th: Rivendell can remain perfect 3:37 pm Et
The Saratoga 6th is an allowance for fillies and mares three years old and up going one mile on the inner turf. Six of the eight expected runners last ran in the same race on July 23rd and I'm not enamoured with any of them as none of them had troubled trips and they all did limited running. Pure Wow would've had more appeal as the speed, but she drew an outside post and will likely need to be used early to make the front.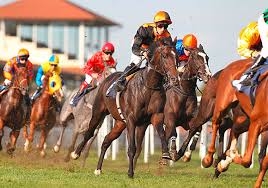 Perhaps Kelleycanrun needed that last race of an eight-month layoff but she made her typical late run, it was very similar to her other turf races which all look very similar on paper. Out of all the July 23 runners, Joyous Times would be the pick because she finished ahead of her rivals in that race and drew very well today. Also, consider prior to that July 23 race she had been in several live races in a row as the winners from her three previous races all came back to repeat.
In Front is one of the two new faces and she broke her maiden last time in her sixth career start when getting a perfect trip saving ground in her shortest race to date. She can win especially against this field but taking her off a perfect trip maiden win last time when she has had her chances previously doesn't seem ideal.
The horse I prefer is Rivendell (9/2 ML) who was an easy winner in her debut for trainer Bill Mott. When thinking of all the things Mott does well, winning with debut runners isn't the first thing that comes to mind so I'll view the win as a positive. The third-place finisher from her debut has already come back to win and while Rivendell probably needs slight improvement to win, no reason she can't against this group.
Louisiana Downs 6th: Lady Belacqua can make all 6:22 pm Et
The Louisiana Downs 6th is a restricted allowance for Louisiana bred fillies and mares going 5 ½ furlongs on dirt. Perhaps morning-line favourite Golden Smiles will win and she has shown improvement since moving to Louisiana Downs. My issue with her is she has always been a long shot and today she'll be a favourite. Also, her win came in a pace less event where she and the runner up finisher turned the race into a match race. Today from a pace perspective, she looks outrun early.
I wouldn't be surprised if One Fast Song went off favoured off her flashy win against easier state restricted conditioned claimers last time. Between that win and her maiden was a pair of live races where she was a non-win threat. While she has been in decent form, the only race that makes her competitive is that last race, a career effort which at a short price I don't want to trust her to repeat.
The horse I want is Lady Belacqua (5-1 ML) and yes she is a need the lead type but thinks she is capable of getting the lead in this spot especially drawing inside of One Fast Song. Last time she had a difficult post from which to work with to use her speed yet still managed to be a neck in front midway through the race before tiring to be third. She draws much better today and is a threat to wire the field.