Keeneland Picks and a Delaware Prediction are Today's Horse Racing Tips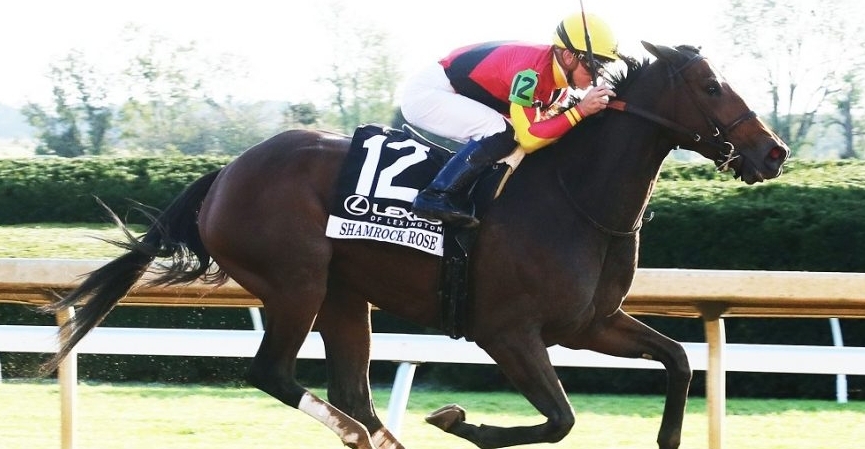 Among yesterday's Keeneland picks, War of Will got a more favorable pace scenario and was just able to get up to beat long shot Parlor in a lone grade one the Maker's Mark Mile at Keeneland. Four Graces was visually impressive as the favorite in Keeneland's other stake the Beaumont. Hit the Road delivered as the favorite in the feature at Del Mar and Long Weekend did not handle a sloppy track at Belmont and lost as the 1/5 favorite.
Monomoy Girl continues her comeback attempt in the grade two Ruffian at Belmont. Delaware and Keeneland both have multiple stakes. Keeneland leads the way with six graded events, three of which are grade one. Let's look at some races:
Keeneland 7th: Envoutante has indicated immense talent 4:24pm Et
The Keeneland 7th is the grade one Central Bank Ashland for three-year-old fillies going 1 1/16 miles on dirt. Venetian Harbor has indicated plenty of potential and was so highly thought of that she went off at 4/5 in the Fantasy last time at Oaklawn. In that race, she was caught by Swiss Skydiver who is the morning line favorite against the boys in the Blue Grass later today so it's possible she just lost to a better horse.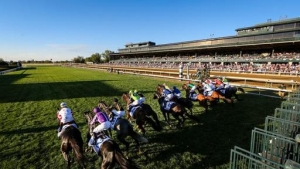 It's also possible she doesn't want to go this far as while she set quick fractions, Swiss Skydiver was sitting second so the pace held together. Another possibility is she just didn't have enough off a three-month layoff and if that's the case, the two-month layoff between the Fantasy and today's start isn't going to help her. She can win but as the favorite, I'm not interested in finding out why she lost last time, at least not from a win betting standpoint.
From a class, perspective Speech makes sense as two starts ago she was a neck behind Gamine who came back to dominate the grade one Acorn at Belmont, and last time she was second to Swiss Skydiver. The issue is if she always loses to the horse that is more talented, she'll likely lose in this spot as well.
The horse I want is Envoutante (5-1 ML) who has run twice going two turns at today's distance on dirt. Those races represent both her wins and note not only did she win those races, but she was also opening up the margin in the stretch. Last time the horses that were sitting first and second early, ended up finishing 2-3 thus the pace held together making Envoutante's off the pace rally more impressive. Envoutante continues to flash brilliance despite continuing to run greenly and not switching leads in the stretch last time. On talent, she belongs and she'll be a serious player if she puts it all together.
Delaware 8th: Distance favors Bellera 4:45 pm Et
The Delaware 8th is the grade two Delaware Handicap for fillies and mares three years old and up going 1 1/8 miles on dirt. Your favorite will be Dunbar Road who returned to the races with an easy win in the Shawnee stakes last time. The sixth-place finisher came back to win the grade one Ogden Phipps at Belmont and while she failed to win either of her attempts at today's distance they both came in grade one races. That said she got a ground-saving trip in the Spinster and think she should have shown more finish in that spot at today's distance.
The horse I prefer is Bellera (7/2 ML) who is 3 for 3 in all the races she has finished going to today's 1 1/8 mile distance. Her form has been dirtied up in her last couple of races when she sprinted and tried turf for the first time. Getting back to dirt and her favorite distance should help Bellera provide a stronger performance and she has shown enough talent to beat a horse like Dunbar Road.
Keeneland 9th: Man in the Can capable of stepping up 5:30 pm Et
The Keeneland 9th is the grade two Toyota Blue Grass for three-year-olds going 1 1/8 miles on dirt. Your morning line favorite is the filly Swiss Skydiver who turned a corner when switching to a speed approach in the Gulfstream Park Oaks three races ago. Since then all she has done is win graded stakes and from a speed figure standpoint, she is a contender. She gets a five-pound weight allowance for being a filly which will only help her.
Note that facing the boys to see if she's Kentucky Derby caliber had always been considered by her connections as unlike a few of her rivals, she is Triple Crown nominated. She should be a pace presence throughout but has to be careful not to get caught in a pace dual while trying her longest distance to date. She looks like the horse to beat by a small margin and I will be using her but don't think she's the best win bet.
Rushie comes out of the best race having faced Kentucky Derby contenders Honor A.P. and Authentic when finishing a game third. Off that race, he is a contender in this spot but likely needs to be close to the pace to be successful. How does he put away Swiss Skydiver and hold off the closers?
Art Collector has been stellar in each of his last two performances showing an ability to be versatile. Two starts ago he rallied into a strong pace while last time he set soft fractions. Note the second and fourth place finishers from his last came back to run 1-3 in the Indiana Derby on Wednesday. He can win but my lone issue is that we have seen what he can do with great setups against lesser competition. Think he goes off as the second choice and at those odds, he isn't appealing to find out if he'll handle the class test or how he'll run without a great trip.
The horse I want is Man in the Can (10-1 ML). Yes from a speed figure perspective he looks slow but he has done nothing wrong since stretching out. His first route race was in a stake against older horses where he had a wide post, stalked a strong pace, took command in the stretch, and had every reason to let the odds on favorite go past him. Yet he dug in gamely and found a way to win. Last time he had another outer post, was wide throughout and managed to out finish Dean Martini who came back to win the Ohio Derby. He gets a much better post today and has handled adversity previously thus it would be no sh0ck if he handled today's class test.