Horse Racing Picks For Sunday's Churchill Downs and Gulfstream Races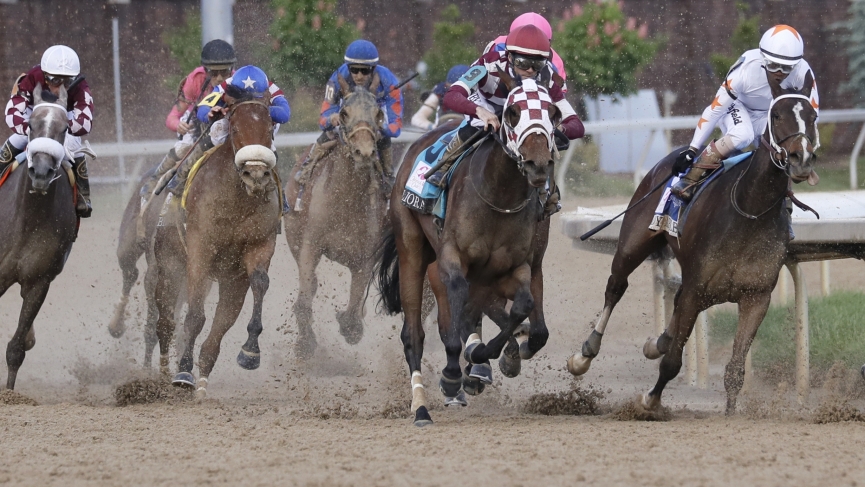 In today's article, we will take a close look at Sunday's horse races at Churchill Downs and Gulfstream and review which horses racing picks are worth betting. We have a number of options so let's see what we should jump on first.
Churchill 8th: Raggedy Annie the right morning-line favorite 
There appear to be 3 main contenders in the Churchill 8th, a $50,000 claimer going 7 Furlongs. Between the Hedges and Blinkers are two of those contenders. The problem with them is their only wins came on the lead something they could struggle to get with Letters to Belle in this field. Also those wins were at 6 furlongs so even if they made the lead, they'd have to hold it an extra furlong.
 The other contender is Raggedy Annie who has proven she can rate and is the only horse who has won at Churchill Downs. The turn back in distance should help her be more thorough in the stretch and this is the first time since that maiden win that Raggedy Annie is running for a tag. 
Churchill 9th:  Allowance race has a few questions
The 9th at Churchill is an Allowance race restricted to 3-year-olds going 7 Furlongs where Wrecking Crew and Toledo are going to be your 2 favorites. They have both been running in graded stakes company recently but have not been putting up the best results. Wrecking Crew was beat 16 lengths in his only start this year. That was against Authentic and Honor A.P who figure to be amongst the favorites in the Santa Anita Derby next month. Toledo finished 3rd in the grade 3 Holy Bull last time to eventual Florida Derby winner Tiz the Law but he was beaten 14 lengths. 
While they can go both win, neither feel like standouts and they will take money for running in those tougher races, despite the fact they never threatened.  The 3rd choice on the morning line, Art Collector I want no part of whatsoever. He has only run one good dirt race, his last but he was disqualified after the fact for testing positive for Levamisole, a banned substance. Of the favorites, I'll use Toledo because he broke his maiden at today's distance and has been in the tougher race.  
The Alternatives
I like that the connections of Patrol showed a sign of confidence by running him in this race. Yesterday he was entered in the Churchill 9th a straight claiming race for $50,000. Today's event is an allowance optional claiming event for $75,000 and he is not running for the tag because the connections don't want to risk losing him. While his debut was not overly fast, he stalked and rallied between horses and he gets back to sprinting here. He has every right to improve in just his 3rd career start.
Juggernaut form is completely dirtied up after his debut win going 5 ½ Furlongs. After that race he was asked to run in a graded stake and needed to stretch out from 5 ½ Furlongs to 1 1/16 Miles, understandably he tired. After that race he was off for the next 7 months and then came back in a race loaded with pace and he understandably tired. Yes the big question is if he can get 7 furlongs, but I think he can make an easier lead here and lead this field a long way. The price will be right to find out if he's good enough. 
Gulfstream 5th: Favorite not my cup of tea
The Gulfstream 5th is a $6,250 nonwinners of a 2-lifetime race going a mile where Geonsis is likely to be favored plummeting in class off a 4-month layoff. Not only is he dropping, but he also has to get a mile which he's never done before. If Sportsbooks have 2-1 odds or better, I'll play Red Fog. Yes he is camera shy but he gets a major jockey upgrade to Irad Ortiz Jr and won (but was disqualified) at this level 2 races ago. You can throw out his last race where he didn't have to love the off-track or being wide the whole way.
Gulfstream 9th: Questions galore
The Gulfstream 9th is the main event, the Sunday Silence Stake going 1 1/8 miles and I think it's a good race to learn something. Wind of Change provided a 19-1 upset in his last race when he went wire to wire beating favorite Network Effect. Network Effect came back to win the Big Drama Stake to validate that effort. The question for Wind of Change is can he get 1 1/8 mile distance something he hasn't done in the U.S. or Brazil where he started off his career. 
Who is the new Phat Man and can he get 1 1/8 miles? His last 3 races have been his best and they have all come in graded stakes company. While he hasn't performed great in his 2 tries at this distance, he is in career from and I do believe we'll learn something about him here. My question for Just Whistle is how much did the blinkers help in his last and how much was his good effort the strong pace in front of him? I think you have to let him beat you.
The good You're to Blame is a graded stakes winner. The problem is we haven't seen him recently. Granted he could've needed his last race (which was terrible) off the layoff but the race that preceded the layoff wasn't any good either. My last question is how good is Spinoff? He has a win and a 2nd to the talented By My Standards at the distance. In between allowance victories last year, he ran in a lot of the 3-year-old classics but didn't threaten. His first race this year can be excused as the distance was too short. Will Spinoff take a step forward as a 4-year-old or just be an allowance type? Think he has the talent but if I'm going to find out, I need every bit of his 5/2 morning line at William Hill and I doubt I get it.