Horse Racing Picks For Churchill Downs With Dennis Garcia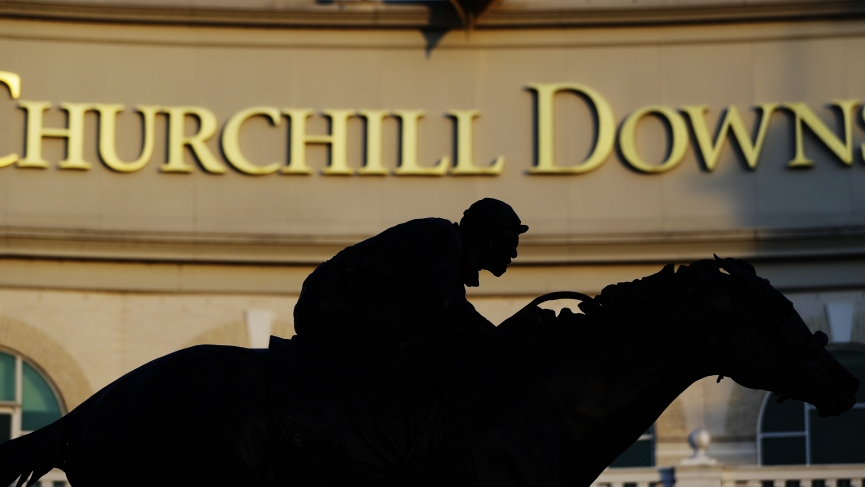 A new week is upon us with action all the way through Memorial day Monday including a stakes packed Saturday at Churchill Downs. The feature is the Grade 3 Matt Winn which is now a Kentucky Derby points race and will see the return of Maxfied. Also a pair of Grade 1 races at Santa Anita on Monday. For today I want to look at horses that sportsbooks will price short but their lack of winning form makes me want to look at alternatives.
Churchill 3rd: Drop Dead Gorgeous is 0 for 14
The Churchill 3rd is a Maiden Claiming Event for $20,000 going a mile where Drop Dead Gorgeous may be fast enough to take the lead and is taking a small drop-in class. The question is Do you really want to bet Drop Dead Gorgeous from post 12 when she is 0 for 14 lifetime as the likely favorite? My answer is no. Revealing Quality was caught late by the favorite in her last at Oaklawn. She can win but isn't she supposed to hold on after opening up a 3 length lead in the stretch?
Gypsy Wife showed more in her 2nd career start when routing and she has room to improve. Of the shorter priced horses, she's the one I want. I do however want to take a shot with a long shot in Rozafa as she made back to back good rallies in sprint races.
Last time when stretching out to a route at Will Rogers Rozafa showed more early speed and was 3 wide into the first turn. That probably hurt her late kick as she lacked a final bid. Like the fact that this is a one-turn mile compared to a two-turn mile and hope she can settle and make that one big rally the way she was doing previously.
Churchill 5th: His Giant over bet?
The 5th at Churchill is a $10,000 claimer for horses who have never won 3 races (N3L). It took likely favorite His Giant 10 starts to break his N2L condition in a race he just held on to win (his last). While he can win here, isn't his last just going to make him overbet here in his first attempt against N3L competition? Some may gravitate toward Jersey Agenga but I just can't trust his form which has been going in the wrong direction.
Of the other contenders, Feeling it and Quest for Fire both have early speed but Feeling it has a recency edge having been running at Oaklawn. Feeling it broke his N2L condition 2 races ago and was part of a contested pace that fell apart last time. With Slightly less pressure early Feeling it can get the job done. Should he not get less pace pressure and the pace collapses, Southsider who finished 2nd to Feeling it 2 races ago would be a big price alternative.
Churchill 10th: wide open race
The 10th at Churchill is a Maiden Claiming event for $50,000 going 1 1/16 miles on dirt. She's a Deal is coming off a 5 month layoff. Her debut was good in an off turf race, her last was terrible on synthetic. She can be a factor here but not sold on her if one of the favorites.
Soothing is running for a tag for the initial time so she probably takes money but how do you trust her off a year long layoff? I don't think Flashing Red should have lost her last to Topo Grigio but those 2 were well clear of the 3rd place finisher. She can win but I don't think she'll be value.
Sense you Left and Garden Affair are both coming out of a race on 04-30 where Garden Affair ran better being 3 wide the whole way. That said between the 2, the difference in post likely means another wide trip for Garden Affair (post 11) and another ground saving trip for Sense You Left (post 1) and the latter has more room to improve as this is her 4th career race, 2nd on dirt compared to Garden Affair who has had 12 chances.
Joker Lady is interesting at a price as she had a difficult post on debut which I thought was productive, she then tried a route and turf for the first time and while the top 2 dominated and ran away, I thought she did well to hold 3rd.
Of the 4 horses who have come back to run, 2 of them the 6th and 9th place finishers have come back to win so clearly she beat something. Getting back to dirt, 2nd time going a route and picking up an excellent off the pace rider in Rosario are all positives that can lead to a strong performance. At a price she's a decent each way/ win place bet. It might be worth a look at what price Bet365 has her at.