Horse Racing Picks: Friday Churchill Downs with Dennis Garcia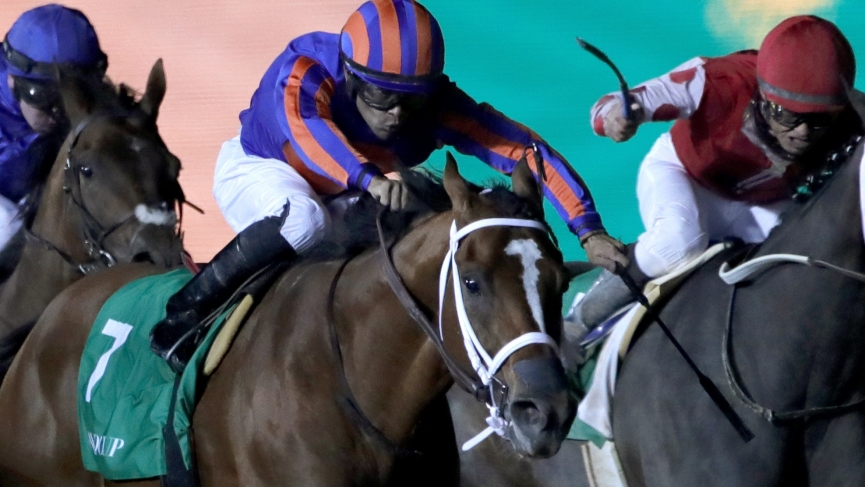 Lots to look forward to today at Churchill Downs with impressive maiden winners Center Aisle and Casual contesting the 8th race allowance. The two other allowance races on the card will be part of the main focus today as they do appear to be the better betting races.
Churchill 3rd: Preferring consistency
The Churchill Downs 3rd is a $25,000 claimer going 7 Furlongs. The good for Spokane Eagle is that he has won 2 of his last 3 races. The bad is the performances surrounding those wins have not been very good. Included in those not so good efforts are 2 tries at Churchill Downs where he was sent off as the favorite both times and both times could only finish 4th. I don't trust Lionite who just broke through his N3L condition and now faces Horses who have won multiple times.
Around the Dial is one alternative as he didn't have to love routing last time and he was close to a pace that collapsed. His previous efforts sprinting make him competitive. The Horse I prefer however is Hardly a Secret who is more consistent and has not missed the board at this 7 Furlong Distance. He has also finished in the exacta in 5 of 9 lifetime starts at Churchill. The last time he ran at Churchill came at this distance and class level and it was a winning performance.
Churchill 7th: Ride the Hot
The Churchill 7th is an Allowance Optional Claiming event going 5 ½ furlongs on the turf and trainer Thomas Drury, Jr sends out Riverboat Gambler who is my play. Drury is 2 for 3 at the meet providing small upsets in both victories. His win with Beauty Day in a maiden claiming event yesterday intrigued me because that horse had only run once. It was more than 2 months ago and she had only 1 published work since.
Riverboat Gambler is in a similar spot where he has not run in 3 months and we only have one work in the interim to go off of. The benefits for Riverboat Gambler are that he seems to be versatile having won on synthetic and dirt and his lone try on turf was on a yielding turf at Woodbine where I thought he ran well. The layoff doesn't concern me too much as he broke his maiden off a 9+ month layoff.
I am not against Fig Jelly who has plenty of races good enough to win this. My only argument against him is his tendency to settle for 2nd. He has finished in the exacta in 12 to 22 races but only 2 firsts and 10 seconds.
My concern with the other contenders such as Chewing Gum is both his wins have come at routes and he was doing well including finishing just behind Network Effect in his last who has since won a stake. I don't get why at this moment the connections are trying something new.
Telekinesis has also been running well going long and his last win came in a restricted event going 1 1/8 miles at Woodbine. I thought Real Money got a good trip last time and he beat a horse in Captain Ron who has had a recent tendency to settle for 2nd. He can win but will take money off his last and I'd rather watch him repeat.
Churchill 9th: Could Summering be really good?
The Churchill 9th is an Allowance Optional Claiming event going a mile on turf where Malakeh deserves to be your favorite. My only problem with her is the long layoff and outside post. Silver Kitten has been a different horse since her connections have stopped rating her but with Rouge Too in this field, making the lead won't be easy. Hard Legacy makes her first start of the year and ran okay against graded stakes company last year but all those races were restricted to 3-year-olds.
Summering took a lot of money to begin her career and she did not disappoint in her first 2 starts. She lost her 3rd start as the heavy favorite to a horse who came back to repeat. The other horse who beat her that day, Lady Prancealot is now a Grade one winner. Summering than tried the Grade one Breeders' Cup Juvenile Fillies turf on a yielding course where she was a long shot. After an 8 month layoff she came back in a sprint at Laurel. It's an easy race to ignore off the layoff and because she is not a sprinter.
Her only other start as a 3-year-old was not great but it led to another 7+ month layoff. Summering finally comes back to the races at Tampa Bay Downs a month ago, removes the blinkers, and provides a visually impressive performance where she rated behind a loose pacesetter, made a move on the far turn to challenge for the lead and then took command. With only 7 lifetime races she could still be improving and is my play. As always, shop around for the best sportsbooks odds and good luck!