Saratoga Picks and Indiana Grand Best Bet August 12, 2020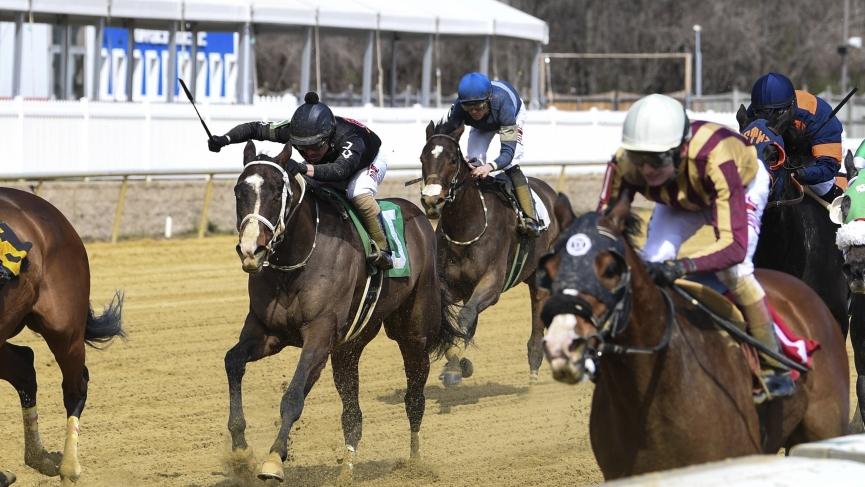 We kick off a new week with my Saratoga picks and Indiana Grand best bet. Saratoga leads the way with grade two Adirondack. Indiana Grand also has a pair of stakes on turf. Let's look at some races:
Saratoga 4th: Friend of Liberty is putting races together 2:29 pm Et
The Saratoga 4th is a $12,500 claimer for fillies and mares three-year-olds and up going six furlongs on dirt. The two horses trained by Linda Rice figure to take all the money. Radiantrithym is your morning-line favourite who is first off the claim for Linda Rice. She has excellent numbers off the claim but we need to consider that this horse has been in her barn as recently as three starts ago where she was the beaten favourite. She was also the beaten favourite in her last start and while she has hit the board in all of her starts this year they were all minor awards and despite a long racing career, she has never run at Saratoga.
I prefer her stablemate Friend of Liberty (2-1 ML). They both ran in the same race last time where Radiantrithym was the shorter price (will be again) and finished in front of Friend of Liberty. Consider that race was Friend of Liberty's first start in three months and just her third in her last 14 months. Her trainer excels second off the layoff and she was winning in that situation just two starts ago at Aqueduct. She has run well at Saratoga previously and has plenty of back races that would be good enough. Expecting a better effort today as she puts races together and she is capable of turning the tables on her stablemate.
Indiana Grand 7th: Nasty can make it three straight on Indiana turf 5:08 pm Et
The Indiana 7th is the Indiana Grand for three-year-old fillies going one mile on turf. Four horses are coming out of the grade three Regret at Churchill Downs. In Good Spirits finished ahead of the others in that race and has been enlisted the lukewarm morning-line favourite. She draws the rail, has speed and I expect her to use it. My issue with her is that others appear faster early and I don't trust her if she is forced to rate. She was forced to rate in the Regret and appeared one-paced throughout.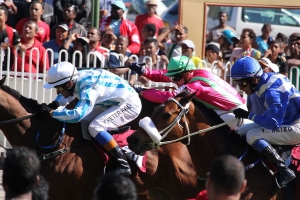 The only horse coming out of the Regret that appeal is Pass the Plate who made an eye-catching rally in the stretch while being widest of all. Moving from post twelve to post six should be a benefit but she lost no ground on the first turn last time, being alone in last early. She projects to be in a similar spot today so don't think post is a big deal and she'll need a trip to win.
Of the new faces, I'm against Ask Bailey. She returned to the races in a minor stake at Canterbury and was the easiest of winners. Question how good that race really is as the second-place finisher Urban Fairytale is also running in this race and she looks like a significant long shot. Dreamalildreamofu was able to break her maiden on turf and won an off turf event last time. On paper, however, she looks slow and has run similar races on both dirt and turf. While getting back to turf won't hurt her, don't view it as a big positive either.
The horse I want is Nasty (8-1 ML) who showed marked improvement when switching to turf, going a route and removing blinkers two starts ago. She comes into this race with back to back wins on the Indiana grass (one of two horses proven at Indiana) and while she likely has to improve slightly, no reason why she can't in just her 5th career start.
Saratoga 9th: Lucifers Lair draws well 5:17 pm Et
The Saratoga 9th is the grade two Adirondack for two-year-old fillies going 6 ½ furlongs on dirt. Perhaps morning-line favourite Make Mischief can wire this field but last time she had no answer for the winner in a race where not much ground was being made up by anyone and the heavy favourite was pulled up. She did take a step forward in her second career start but there are multiple flashy maiden winners in this field that seem more appealing especially if they take a step forward.
Thoughtfully can win this race and won't be surprised if the $950,000 daughter of Tapit went off as the favourite. She was bet down to 3/5 in her debut, stalked the pace on the outside and drew off to be an easy winner. My issue with her is the early pace in that race wasn't very fast and there is speed both inside and outside of her. I could see her sitting multiple lengths off the pace and be put in a situation where she actually needs to rally. This also means potentially getting dirt in her face for the first time and her main rivals have run at Saratoga before unlike her. Unless her early speed improves in her second start, she will likely be asked to do things she hasn't done before compared to others who project to have similar trips to their previous races.
I prefer Lucifers Lair (3-1 ML) who has the added advantage of having already won at Saratoga in her lone career start. In that race, she had an outside post, rated off a horse that was faster than her early, took over and was an easy winner. Today she once again draws outside her main rivals and will likely be stalking an inside speed in Make Mischief. Lucifers Lair projects to get the exact same trip as her debut and she can make it two straight wins.