Gulfstream Pick, Saratoga and Woodbine Best Bets July 23, 2020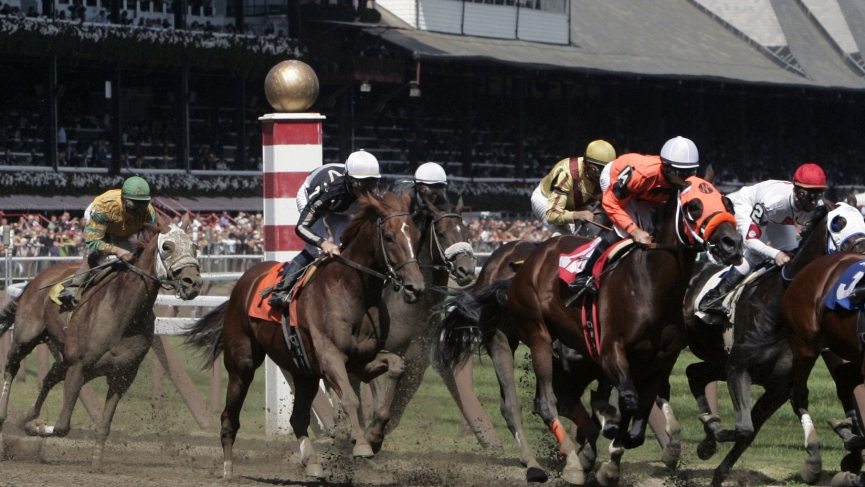 Yesterday, Cross Border was the easiest of winners as a significant favorite in the restricted Lubash stakes at Saratoga. As we  look at my Gulfstream pick, Saratoga, and Woodbine best bets today, Saratoga once again has a stake feature in the restricted New York Stallion Series.
Not often in a stake do you see the morning line even money favorite be a maiden but that is the case with Fresco. All of her races give her a chance and for the first time in her career, she might be able to save ground leaving from the rail. Dixie Cannon intrigues as her three-year-old debut isn't as bad as it looks on paper. At Woodbine, fan-favorite Pink Lloyd returns in the restricted Shepperton where he figures to be a minuscule price.
Gulfstream 7th: Handsome Prince in wide-open race 3:06 pm Et
The Gulfstream 7th is a $25,000 claimer going seven furlongs on dirt for three-year-olds. I'm against morning-line favorite Plato who beat weaker $12,500 horses last time when providing peak performance. If he repeats that effort while doubling the evaluation he'll beat me.
I'm against Avant Garde who also just provided a peak performance while breaking his maiden and he'll likely be half the price he was in his last race while facing winners for the first time. Macho d'Oro also just provided a peak performance and has won two straight. Those wins did come against the easier competition so he too will beat me if able to replicate his last performance.
All Bahamian Prince races that would make him competitive came on turf or at a shorter distance thus I'm against him as well.
Beyond Gone seems like a strong contender as unlike others, he has been predominantly running at this class level. The issue with him is distance. Note he has pulled away in the stretch in all of his wins which have all come at six furlongs. When asked to get more than six furlongs however, he has consistently lost ground in all of his races.
The horse I want is Handsome Prince (12-1 ML) who broke his maiden two starts back and appeared to have run last time but had to wait for running room and the top two finishers were able to get the jump on him. He was trying today's seven-furlong distance for the first time that day so with a step forward he can be a prominent factor.
Saratoga 9th: Versatile, fresh Wendell Fong a strong contender 5:17 pm Et
The Saratoga 9th is an allowance optional claimer for three-year-olds and up going 6 ½ furlongs on dirt. I'm against morning-line favorite Honest Mischief. Yes, he has won two of his last three and was given no chance last time against Volatile who provided one of the best performances of the year. That said I see no edge for Honest Mischief on any level. From a Beyer speed figure perspective, he earned a 97 when breaking his maiden in his second career start. In five starts since he has had Beyer's from 88 to 93 indicating consistency. While those figures they give him a chance, they don't make him a standout by any means. He has tried graded stakes a couple of times but so has everyone else, he certainly doesn't have a pace advantage and Mihos is probably the better closer.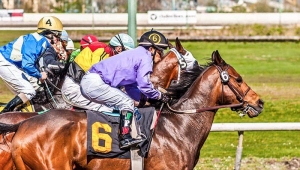 Mihos effort two races ago gives him a chance but he is pace dependent and being a closer hasn't worked for many horses at this point of the Saratoga meet.
I wanted to like Captain Scotty as it is easy to throw out his turf race last time and his race in Saudi Arabia prior to that and three starts ago he won the grade two Palos Verdes at Santa Anita. The problem is despite having recent excuses and winning a graded stake just three starts ago, the connections are willing to lose him for $80,000.
Admiral Lynch might take the lead especially if Captain Scotty has gone off form and any of his last four races gives him a chance. Of course, all of his wins have come at six furlongs or less so if he is setting a contested pace, I wonder what he'll have left for that extra half-furlong.
The horse I want is Wendell Fong (7/2 ML) who is coming off a three-month layoff but won in his debut and ran well off a seven-month layoff to start the year. He had the displeasure of running into the classy Whitmore in both his races this year and he should appreciate not seeing him today. He has enough tactical speed and should be close throughout.
Woodbine 8th: Attentionseeker catches the eye 7:15 pm Et
The Woodbine 8th is a maiden optional claimer for fillies and mares three years old and up going 1 1/16 miles on synthetic. Perhaps morning-line favorite Get Off My Tail can win in her first start of the year but she typically runs the same race, it's usually good enough for a minor award and she figures to be overbet for top connections.
Delightful Dreamer steps out of maiden allowance competition and her lone race on synthetic would make her a factor. While she can win, her two races this year are arguably her worst so it's tough to tell where her form is at.
La Bonita is the alternative as a wake-up prospect being second off the layoff while adding blinkers and Lasix. She does however have to navigate a trip from post 12.
The horse I want is Attentionseeker (9/2 ML) who ran deceptively well in her debut when sprinting on synthetic. She broke a step slow from a difficult post and came with a strong late run. Note the winner won by eight lengths so she was less than four lengths from the second-place finisher; a decent effort at first asking. Last time she tried routing, two turns, turf, and added Lasix for the first time. She showed more speed and won a speed dual before tiring late. She did manage to hold second and think with those two experiences, she is finally ready to put it all together and win today.