Charles Town Picks and a Del Mar Best Bet August 28, 2020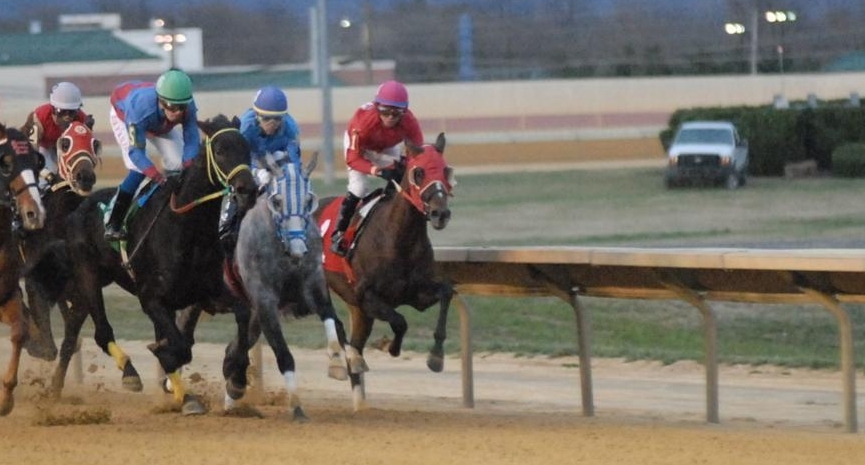 Charles Town picks and a Del Mar best bet kicks off Friday's horse racing plays of the day. Yesterday at Saratoga, races were taken off the turf including the stake, the Smart N Fancy. Introduced who was the only horse that had previously won on dirt ended up going off at 3/5 and was an easy winner.
Today, Saratoga has a pair of stakes with the first being restricted to New York breds. Captain Bombastic looks like the logical choice after trying a grade one last time. The other stake is the grade three Lake George on turf where I won't try to beat Sweet Melania who not only looks like the best horse but also appears to have a tactical advantage alone on the front end.
For the underneath positions, I'll play against Cat's Pajamas who figures to take money but is coming out of the Lake Placid, a race I'm not a fan of. Charles Town has a stakes filled card leading up to the grade two Charles Town Classic.  Let's look at some races:
Del Mar 3rd: East Rand in competitive race 6:08 pm Et
The Del Mar 3rd is a $30,000 claimer for three-year-olds and up who have not won two races or three-year-olds going 1 1/16 miles on turf. I'm against Go Time who lowers the evaluation and stretches out. Yes, his lone route attempt came in a graded stake but that race was restricted to two-year-olds and he'd have to improve off that effort to win in this spot.
I'm also against Seeking Refuge who would have to turn the tables on Honos Man and note that jockey Abel Cedillo who rode him last time elects for He's Like Violence today. Honos Man warrants consideration but as the morning line favorite, he lacks appeal. He won his turf debut three starts ago and has finished second in both his turf starts since. While all those performances are good, none of them make him a standout.
He's Like Violence is making just his fourth start in the last two years. For the most part, when he runs, he runs well. He probably needed his last start after missing nearly a year but even if he gets back to his better races from last year, those make him competitive but not a standout. He was in a very similar spot two starts ago when second off a very long layoff. He went off as the favorite and settled for second. 
The horse I want is East Rand (12-1 ML). The drawback with him is he is 1 for 24 but don't think he has to improve to win this race. He has shown improved performances against tougher horses since returning to the Javier Sierra barn and it's not like the favorites are overpowering. His recent form gives him a shot at what should be an honest price.
Charles Town 10th: Turtle Trax should get a good pace to run into 9:43 pm Et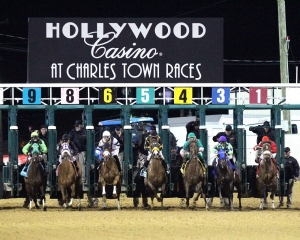 The Charles Town 10th is the grade three Charles Town Oaks for three-year-old fillies going seven furlongs on dirt. Morning line favorite Tonalist's Shape is probably the horse to beat and she removes blinkers after a terrible one race experiment. My issue with her, while she has won 6 of 7, is that outside of her grade two win in the Davona Dale four starts ago, don't see any other races that make her a standout. Her two best races were in one-turn miles at Gulfstream and while this is only a seven-furlong race, it is going two turns.
Wicked Whisper is listed as the second choice on the morning line and I doubt she goes off that low based on her recent form. Her best race to date came in the grade one Frizette last year when she was left alone on the lead. That appears to be an unlikely scenario today with the inside speed of Boerne and the outside speed of Fly On Angel and Lenzi's Lucky Lady.
Hopeful Growth provided a career-best effort last time in the Monmouth Oaks and perhaps she can repeat it but she has to deal with post 10 in a two-turn race and don't view that as an ideal situation. 
The horse I want is Turtle Trax (10-1 ML) who has faced Frank's Rockette and Four Graces in her last two races and those horses are just better sprinters than the ones she faces today. She projects a ground-saving trip and on paper, there appears to be enough speed to help her off the pace style.
Charles Town 11th: Tenfold gets class relief 10:18 pm Et
The Charles Town 11th is the grade two Charlestown Classic for three-year-olds and up going 1 1/8 miles on dirt. Perhaps morning-line favorite Math Wizard can win but he got an honest set up in the Monmouth Cup last time and ran a big race and he might be overbet off that performance. While a similar effort would likely win, I don't entirely trust him to repeat it at a short price.
War Story has competed in this event three times previously and has hit the board in all three but has yet to win this race. He has previously struggled with consistency but put together back to back solid efforts over the winter. Hard to know where the eight-year-old form is at off a seven-month layoff and while his best would be competitive, he's unappealing at his morning line quote as the second choice.
On paper, Multiplier belongs in this spot but from a win betting perspective, he always seems to come up short. Evidence of his shortcomings come from his 3 for 29 record. He also has post 10 and in a three-turn race thus he's going to have to work out a trip where he doesn't lose too much ground on those turns.
Mr. Money is the alternative as he is not a sprint horse so ignore his last race and is probably better going two turns so ignore his race two starts ago. Perhaps he needed his first start as a four-year-old, three starts ago, so you can make an argument he has had some excuses and he has plenty of back races that would make him a strong contender. Of course, you could also argue he got in peak form last year and just isn't the same horse.
The horse I want is Tenfold (5-1 ML) who has simply been facing better horses recently. The winners of three of his last five starts have been By My Standards, Improbable, and Tom's d'Etat. Those three came back to run 1-2-3 in the grade one Whitney and they might be the three best older horses in training. Another race was the grade one Pegasus at Gulfstream from a difficult post. This feels like the best opportunity he has had to be competitive in a while.