Islanders vs Flyers Pick Game 7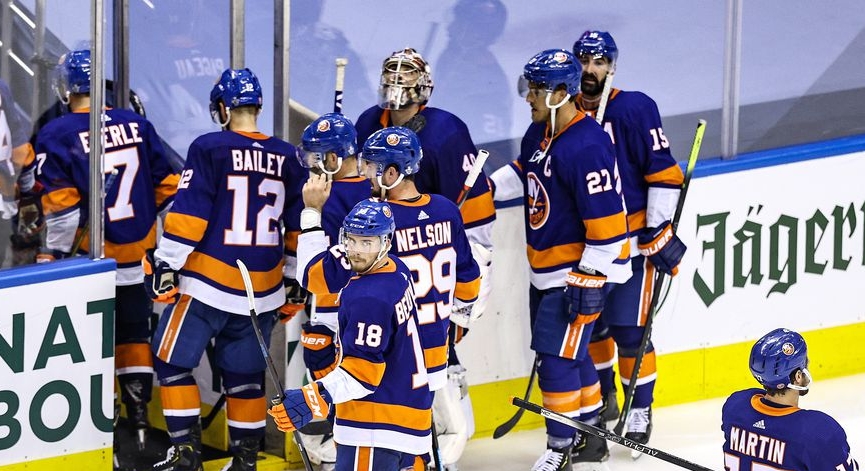 Stanley Cup Playoff Series: New York Islanders vs. Philadelphia Flyers (Game 7)
Date: Saturday, September 5, 2020 7:30pm ET
Odds: Islanders -1.5/+210 Flyers +1.5/-250 | Moneyline -140/+120 at Fanduel Sportsbook
Stayin' Alive
The Philadelphia Flyers stayed alive to force a Game 6 in this series with a 4-3 OT win in Game 5. They proved to be the masters of OT once again in Game 6 as they pulled out a 5-4 win in Overtime to force a seventh and deciding game in this series against the New York Islanders. The Flyers have been outplayed for large portions of this series in terms of shots, chances, and offensive zone time where the Islanders have been better for most of the series in all those categories.
However, Philadelphia has been opportunistic with their chances even though the Flyers have gotten fewer of them than the Islanders have. Philadelphia is also getting some of their top forwards that they rely on for goals and scoring production. Claude Giroux, Jake Voracek, and James Van Riemsdyk finally get on the scoresheet for them in recent games.
The NY Islanders didn't play their best defensive game in either of the last two games. Isles goalie Semyon Varlamov has been not as steady and strong in those last two games as he's mostly been throughout these playoffs. He had multiple questionable goals get past him in both the Game 5 and Game 6 losses. It will be up to him to turn up his game to another notch between the pipes for Game 7 and get back to the performance level he has had for most of the playoffs.
Philadelphia also received quite the energy and adrenaline boost throughout the entire team in Game 6 seeing their embattled teammate Oskar Lindblom return to the lineup playing his first time since December after being diagnosed with cancer. It was an emotional lift for the team and it made them dig in a bit deeper especially after blowing a 2-0 lead and falling behind 3-2 in the 2nd Period of Game 6.
They were then able to rally back to tie the game and eventually win it in OT. I can't help but think they drew on the inspiration of seeing Lindblom out there with them on the ice despite his health issues. Flyers top-line center Sean Couturier missed Game 6 due to injury but the team managed to overcome his absence and win the game anyway. His status for Game 7 on Saturday night is up in the air.
The Isles Are Down But Not Out
The New York Islanders have controlled play in this series more than the Philadelphia Flyers have and they must remember that entering Game 7. The seed of doubt might be there knowing they are somewhat unlucky to be in a Game 7 considering the fact they have been the superior team for much of the series but the fact remains they have to block that out and get back to playing the style of hockey that has gotten them to this point.
I would expect the NY Islanders to re-establish their defensive game especially early in Game 7 because it has gotten away from them slightly in the last two games. They have become accustomed to locking things down and holding on to leads when they get them in the 3rd Period but for the first time in these playoffs, the Islanders failed to maintain their lead in the 3rd Period in Game 6 before the eventual loss in OT. New York has also failed to gain momentum during games from their power play which looked disjointed and out of sync far too much in Game 6 and I'm sure working on that aspect of their game will be an area of emphasis prior to Game 7.
Islanders vs Flyers Pick
I liked the New York Islanders to win this series before it started and I'm sticking with them here in Game 7 in spite of losing a 3-1 series lead. It's worth noting the two teams that blew a 3-1 series lead and had to play Game 7 on Friday were Dallas and Vegas and both those teams won in Game 7 and advanced to the Western Conference Finals. I think we will see more of the same here from the NY Islanders.
If they play like they have for most of the series, it's the type of performance that should win them Game 7 at least nine times out of ten. I'll take the NY Islanders -125. I also have two different totals bets for Game 7. I bet the Under 1.5 -140 in the 1st Period and Over 5 -110 for the full game. I expect a very slow start to this game offensively but scoring chances and goals to pick up quite a bit in the 2nd Period and especially in the 3rd Period of this game.