Tennessee Titans vs Minnesota Vikings Pick – NFL Week 3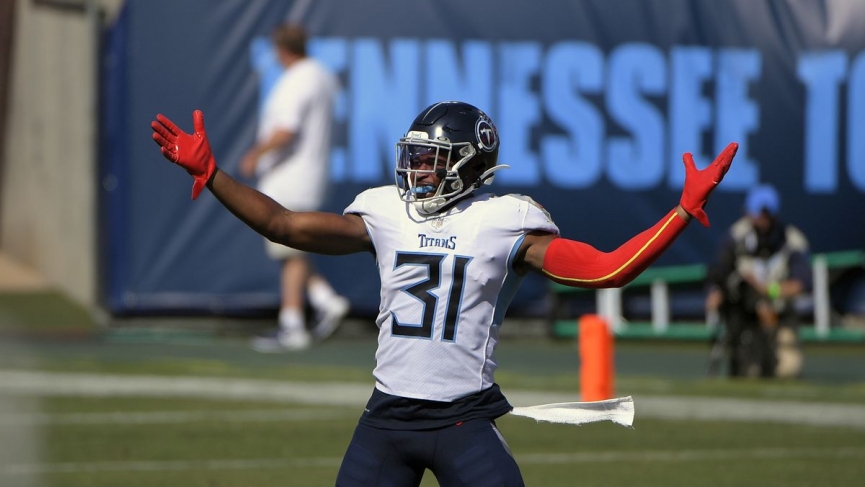 Odds.com's Tennessee Titans vs Minnesota Vikings Pick for NFL Week 3: Mike Zimmer and the Minnesota Vikings are 5-15 ATS in their last 20 games against a team with a winning record. They host the 2-0 Titans on Sunday, in hopes of avoiding the dreaded 0-3 start. Which could easily put Zimmer's tenure with the Vikings on the chopping block.

| | | |
| --- | --- | --- |
| NFL Betting | Tennessee Titans | Minnesota Vikings |
| Best ATS Line | -1.5 (-121) | +3 (-110) |
| Total | Over 48.5 (-110) | Under 50 (-110) |
| Where/When | US Bank Stadium | Sunday, Sep. 27, 4:25 PM EST |
The Tennessee Titans are heading into Minnesota this week to take on the Vikings. The Titans are coming off a close divisional battle with the Jaguars where they won 33-30 catapulting them to 2-0 on the season. While the Vikings dropped another game in week 2. Going to 0-2, after a brutal 28-11 loss to the Colts. Now, these surging Titans roll into Minnesota at only a -2.5 favorite to face a Vikings team that is in disarray.
Destruction of the Vikings
Minnesota has started off on the wrong foot this year being winless in their first two games. They have been outscored 71-45 in those games, and are currently sitting in 3rd place in their division ahead of the Lions. The Vikings offense has been able to move the ball "okay" in their first 2 games averaging 293 yards per game and 22.5 points per game. The departure of Stefon Diggs was a massive blow to this Vikings offense and has already made a direct impact on this team. Since Diggs left, the Vikings are averaging 50 yards less in the passing game and 70 yards total as Cousins finds himself throwing to a much thinner receiving corp. The defense has given up a lot as well, allowing 443.5 yards and 35.5 points per game.
Considering how much this defense has been beaten up over the course of 2 games, it is imperative that the Vikings do not turn the ball over if they plan on beating this Titans team. That is something they have not been able to do though. So far, Kirk Cousins has thrown 4 interceptions this year and we are only 2 games into the season. This has been a recurring problem for Cousins as the Vikings have now lost their last 4 straight in the regular season dating back to last year. Not only that, but Cousins has thrown an interception in every game he's played dating back to week 14 of last year, not including the playoffs. Now he goes up against a pretty good defense that already has 2 interceptions on the year. Turnovers are going to be a key factor in who wins this game.
Another Clash For the Titans
Tennessee has had an excellent start to the season holding the 1st place spot in their division with an undefeated record. The Titans have won their last 3 straight in the regular season dating back to last year. The offense is averaging 370.5 yards putting up 24.5 points per game. Ryan Tannehill has led the way for this Titans team completing 70% of his passes this year throwing for 6 touchdowns and no interceptions. In fact, Ryan Tannehill has not thrown an interception in the regular season since week 15 of last year. He also boasts a 9-4 record with the team since taking over for Marcus Mariota in week 6 of last year and has a 2-1 postseason record with them.
Tannehill has turned out to be a great fit for this Tennessee offense and now has to face a Vikings defense that has been horrid this year. Not only have they been bad but now the Vikings come into this game missing their star LB Anthony Barr who landed himself on the IR last week. That is sure to be a major blow to a Vikings defense that has already been struggling. Now they face a red hot Tannehill who hasn't turned the ball over yet and it's looking bleak. On the other side, the Titans defense already has 2 interceptions this year. They also average a whopping 413.5 yards allowed but only give up 22 points per game. It is clear that the Titans have a much bigger advantage on both sides of the ball coming into this one.
Tennessee Titans vs Minnesota Vikings Pick:
The Titans defense has not been overwhelmingly better than the Vikings but has still been the much better defense this year. They are allowing less yardage and scoring per game than Minnesota and are forcing more turnovers. Now the Vikings are even more banged up going up against an offense that has been much better than their own. If the Vikings defense can't step up here than they won't have a shot to win the game and with the way Tannehill has been playing and protecting the ball it's hard to see anything changing for Minnesota in this one. At this point, a field goal seems like a gift for a Tennessee team that is the much better squad. Give me the Titans at -2.5 any day.
The best price for the Titans is at -2.5 (-110) via FanDuel