Seahawks Futures Odds: Are They Live to Win The Super Bowl?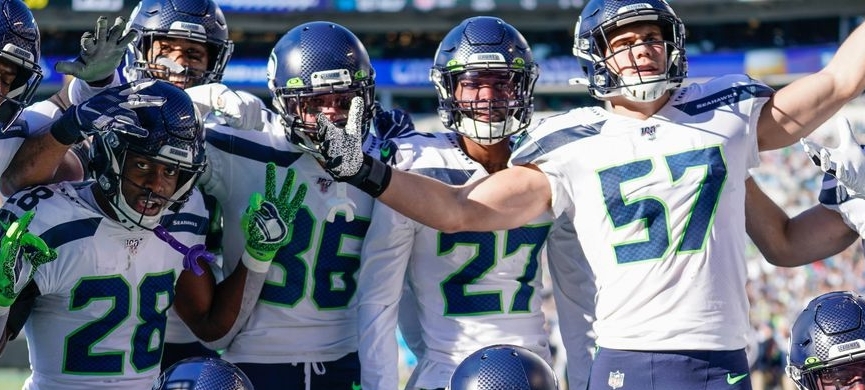 Every offseason the Seattle Seahawks seem to lose key players and appear as though they're about to take a step back. However, every December they're still playing meaningful games and jockeying for a playoff spot. They're like a poor man's New England Patriots. Key players get replaced by some guy you've never heard of, and they themselves "do their job" (most overused phrase in the NFL), and the Hawks remain in contention. Much like the Pats, if you've been betting on the Seahawks to fall off, you've likely lost some money over the last decade. The question is will this be the year they finally take the plunge?
Why the Seahawks keep winning.
First, we have to look at "why" they keep winning. The simple and obvious answer is Russell Wilson. Russell Wilson is arguably the best quarterback in the NFL. Most people point to Patrick Mahomes and with good reason. Mahomes is an unreal talent, but imagine what Russell Wilson would do with the likes of Travis Kelce and Tyreek Hill? Imagine what Russell Wilson would do with an O-line? Even if you're not a Seahawks fan, it's hard not to feel sorry for Russ. Every year the draft comes and goes, and the Hawks simply ignore the offensive line. It's as if Carroll and GM John Schneider just don't care if Wilson has any protection.
Why would they? It hasn't hurt them so far. Russell just makes magic happen regardless of how bad his pass protection is. He manages to keep them in games they don't belong in, right up until the end where he makes some miraculous play to steal the game. All while Pete Carroll chews his gum, mouth agape, with a look on his face like he's just been kicked in the head by the family mule. One of the biggest atrocities in all of the sports is that Russell Wilson has never received a single NFL MVP vote. If Wilson wasn't on the Seahawks they would struggle to win 4 games.
However, even with the greatness of Russell Wilson, the Seahawks haven't been back to Super Bowl since Malcolm Butler made the entire NFL world beg the question "why wouldn't they run the ball?". They've been a model of consistency, but still seem to whither and wilt against the top tier competition. A great quarterback goes a heck of long way, but Seattle's Super Bowl teams were loaded with so much more talent.
Seattle Seahawks 2020 Odds
| | |
| --- | --- |
| Division Odds | +225 |
| Conference Odds | +1100 |
| Super Bowl Odds | +2200 |
The legion of boom was one of the greatest secondaries ever assembled. That defensive front was nasty and had a deep rotation of players who could apply pressure. They also had Marshawn Lynch, who was a big powerful back ideal for running the ball in goal-line situations. The point is those players are gone. Kam Chancellor's aggressive hard-hitting style ended his career prematurely. Richard Sherman was considered damaged goods and moved on to a division rival. Earl Thomas flipped off his own sideline before moving onto the Ravens. Even with the great Bobby Wagner patrolling the middle of the field Seattle doesn't have the defense to help Russell get over the hump.
It's been almost a decade since John Schneider hit a home run in the draft. In 2010 he drafted Russell Okung and Earl Thomas in the 1st round and stole Kam Chancellor in the 5th. In 2011 he found Richard Sherman in the 5th round and Super Bowl MVP Malcolm Smith in the 7th. Then in 2012, his first three picks were Bruce Irvin, Bobby Wagner, and Russell Wilson. Those three drafts built a monster. That team went to two Super Bowls and was the foundation of the most successful run in franchise history. Schneider hasn't hit on a draft like that since. They seem like the team that's always trying to outsmart the board and frankly, it's hurting them. They've whiffed on so many picks and as mentioned earlier, refuse to give Russell the protection he needs and will need more as he gets older. Success in the NFL is only sustainable if you can draft well. The Hawks have had more misses than hits since 2012.
The 2019 Seattle Seahawks overachieved. Again, that's become the norm for them under Wilson's watch. They finished 11-5, which is good, but if you take a closer look it's not quite as impressive. In week one they beat the Bengals (the worst team in the NFL) by one point, a missed PAT. In week 5 they snuck past a struggling Rams team, again by one point. The following week they barely beat a Browns team led by village idiot Freddie Kitchens.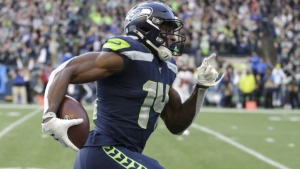 In week 9 it took overtime to get past a 2-6 Bucs squad. This team barely beat some really bad teams to get to that 11-5 record. Then in the offseason, they lost their two most consistent pass rushers in Jadeveon Clowney and Quinton Jefferson. They added Quinton Dunbar via trade, which looked good until he was recently arrested for armed robbery. All that, coupled with the fact that they had a heavily criticized draft, and star linebacker Bobby Wagner is one year further from his prime, it's hard to argue the Seahawks aren't a worse team in 2020.
The 2020 Outlook
Underestimating the Seahawks and Russell is not something a smart man would advise. Since 2012 they are 86-41-1, making them one of the best teams in the NFL over that stretch, missing the playoffs just once in 2017. Their win total for 2020 opened up at 9.5, which is right where it should be. However, in the NFL you are either getting better or getting worse and the Seahawks have gotten worse. They still have Russell Wilson, Tyler Lockett, and freak of nature DK Metcalf to move the sticks.
A healthy Chris Carson and newly acquired Carlos Hyde should help improve an already solid run game, but the holes in the offensive line are still a concern. The days of them having a dominant defense are getting further and further in the rearview mirror. They simply don't have enough playmakers on the defense to win tight games. The Hawks will win some games on the shoulders of Russell Wilson, but with a mediocre defense, a coach who's losing it, and a tough division it's going to be extremely difficult for them to reach 10 wins this year.