New York Jets Odds: Season Win Totals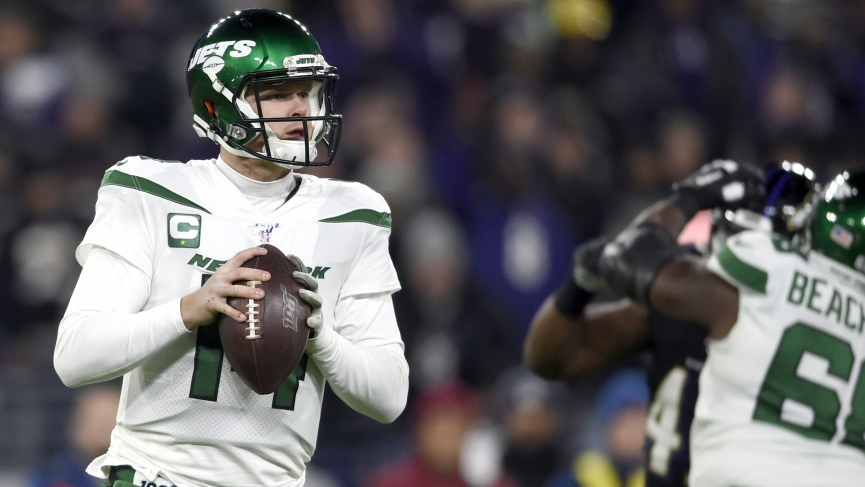 Justified true belief is a definition of knowledge that gained approval during the 'Enlightenment'. The concept of justified true belief stated in order to know that a given proposition is true, one must not only believe the relevant true proposition, but must also have justification for doing so. Do the New York Jets fans have a justified reason to believe their team can be better this year? The Jets regular-season win total has dropped from 7 to 6.5. Are bettors and oddsmakers right to believe that the Jets will not be good as originally expected?
Guided by Gase
The different paradigms on the outlook of the Jets season often boils down to your belief in head coach Adam Gase. To be frank, Gase has not done much to inspire confidence in his ability as a leader of men. He originally came to prominence as the offensive coordinator of Peyton Manning during the Broncos Super Bowl run. Manning and Gase got along splendidly due to their similar neurotic obsessions with football, route design, and an unquenchable desire to study the upcoming defense and defeat it.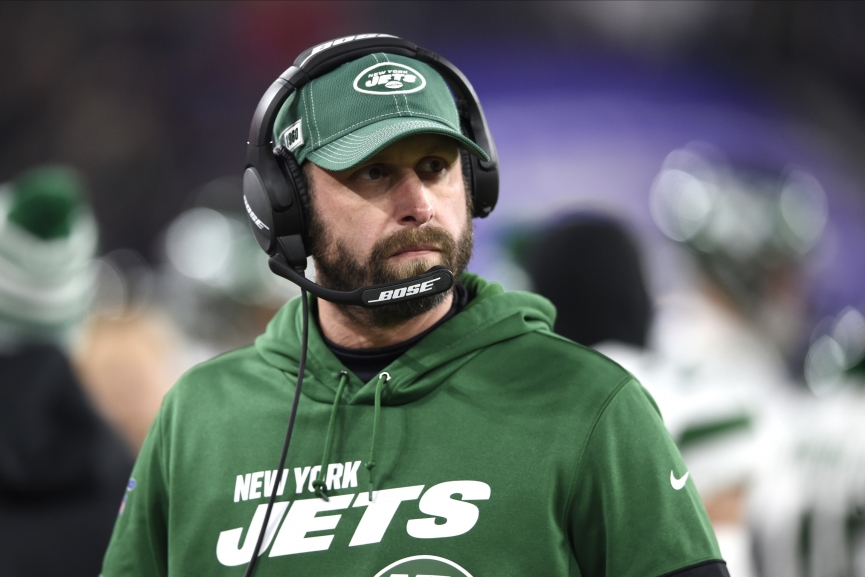 The players that Gase has coached since have not responded well to his neurotic ways. After a failed stint in Miami where he was unable to develop quarterback Ryan Tannehill, Gase was brought to New York to work with Sam Darnold. Darnold's infamous bout with mononucleosis stalled that development last season, although Jets fans will point out that Darnold finished the season strong and seems to be developing quite nicely.
Another hindrance that will face this developing duo is the lack of minicamps and OTAs. This will hinder teams from implementing new schemes, ideas, and system familiarity. Younger teams learning new systems, such as the Jets, will be adversely affected by this situation. This will be another obstacle in Darnold's development. Fair or not, this could be the end of Gase if the team is not able to perform well on the field this season.
Gase has definitely rubbed some players the wrong way, notably Kelechi Osemele, who he did not talk to for the duration of Osemele's injury. This surprised many people, and the New York media had a field day as he stammered through a press conference where he tried to justify his actions. He failed miserably of course, as leadership is built on communication. His seeming disinterest in communicating with Osemele caused ripples through the organization. Team officials whispered while the media howled that maybe this man is meant to be a coordinator, not a head coach.
Gase also struggled to connect with running back Le'Veon Bell. The two exchanged barbs through the media about Bell's usage in the game plan and the resentment culminated in a slight scandal. Bell was ruled out of the week 14 game against the Dolphins with the flu but was out bowling until 1 am the night before the game he missed. This was seen as a sign of Bell's lack of respect for Gase and his leadership. Gase decided against discipline in this situation, but it continued to fuel the rumors that Bell and many other teammates did not respect Gase's leadership.
Gase could be more suited to neurotic obsession with play design and not the overall leadership of the team. Results of this season will go a long way in determining whether there is belief in Gase's temperament and ability to be a head coach
Offseason Pickups
Breshad Perriman was the premier free agent signing for the Jets. A failed former first-round pick, Perriman is definitely a project. He showed flashes of his first-round potential at the end of last season, but has a long way to go to prove he can be a difference-maker in the league.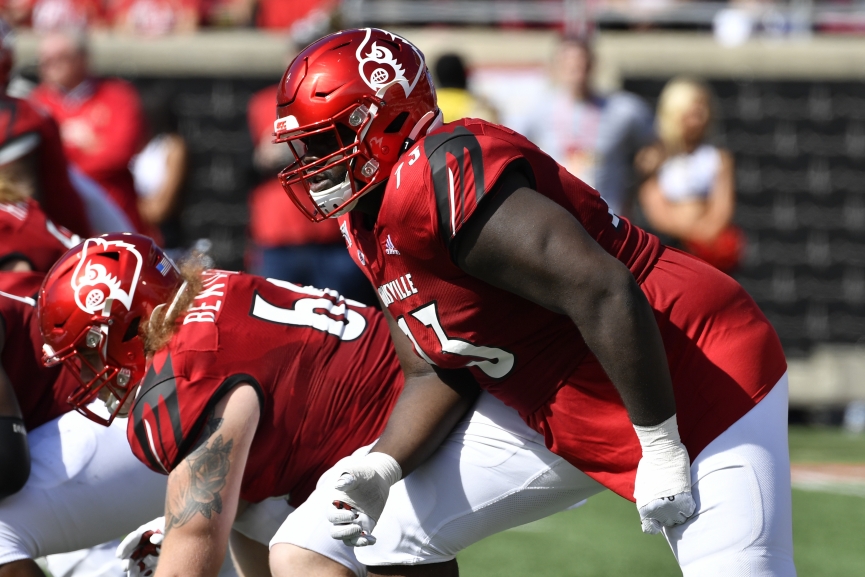 Mekhi Becton was an excellent first-round pick for the future of the Jets franchise, but can he make an impact on day one? Becton has the highest upside of any offensive lineman in this year's draft but has a long way to go to get ready for the edge rushers in the NFL who will possess speed and size that Becton has yet to experience. Rookie tackles often struggle in the NFL and while I believe this was a fantastic pick for the long-term outlook of the Jets, I would not be surprised to see Becton struggle to make an impact in his rookie year.
Wide receiver Denzel Mims is a player who I believe will also be a great long-term pick for the Jets. He could also start slow as rookie wide receivers might not have the same impact this year without the preparation time that training camps and OTAs provide. The lack of familiarity among Mims, Darnold, and Gase could be an issue early in the season.
Last season's top acquisition CJ Mosley was injured very early in the year and will essentially be a new addition for the team. Mosley played well before the injury and if he comes back 100% healthy this could be a huge addition for the Jets.
Doubts about Darnold
Is QB Sam Darnold worthy of belief? This has been a hot topic amongst Jets fans and national media alike. Darnold has a cannon of an arm, has made some impressive throws throughout his career, but also has a penchant for interceptions. Will the "White Jameis Winston" be able to overcome his risky, turnover-prone style of play.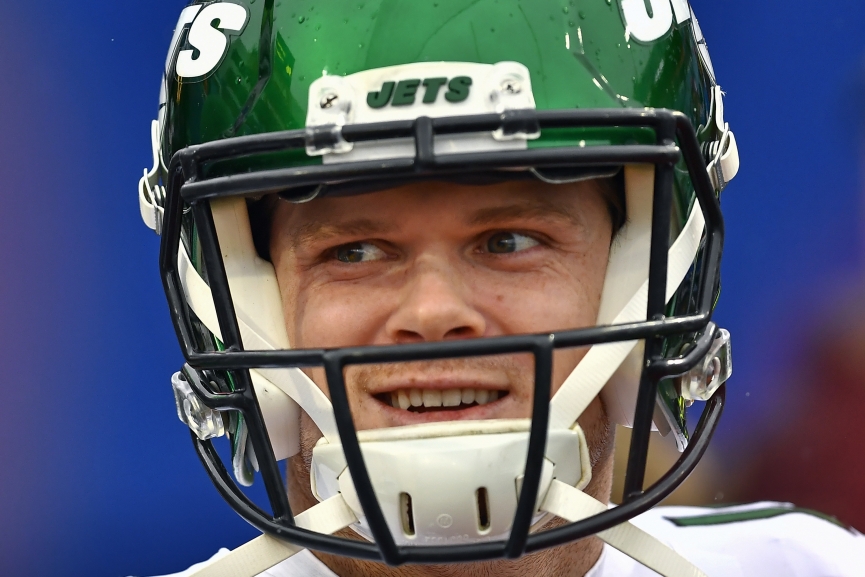 Lack of offensive line is always an issue and the Jets did make moves to improve that, with the drafting of Becton and the signing of George Fant from Seattle. Even with the additions, this offensive line still leaves a lot to be desired. Le'Veon Bell is a fantastic weapon for Darnold but he's another year older and his clashes with the coach also lead us to worry about his ability to make the same impact that he made for Ben Roethlisberger and the Steelers during Bell's time in Pittsburgh.
What you believe about Darnold is essentially what you believe about the Jets. The third season is usually when quarterbacks improve mightily and ascend to stardom. If you believe Darnold can make the third-year leap, you believe the Jets will become players in the AFC East. If you believe that Darnold is too skittish, turnover-prone, and not being developed properly by his neurotic head coach, your belief in the Jets will be meager.
Should We Believe?
The best player on the Jets defense doesn't believe. Jamal Adams has been outspoken about his desire to leave the team. Adams does not believe in the Jets organization and this could be another issue facing the Jets this upcoming season. I have to agree with Adams here. I don't believe Gase is head coach material. I don't think Darnold is ready to lead a team to the playoffs. I do believe the Jets are finally moving in the right direction roster wise. I believe this is a team that is still a new head coach and two to three years of roster development away from being in contention.
The New York media doesn't believe in the Jets either, although they are bastions of negativity. Yet in this case the negativity is justified because this team has been floundering. They have a head coach who doesn't understand communication. They have a turnover-prone quarterback leading the offense, and a disgruntled star who wants out of town leading the defense.
I can't justify my belief in a Jets winning season. This is another case where the line move is an accurate reflection of the efficiency in the NFL Market because it's hard to believe the Jets will be able to win more than seven games this year. Miami is greatly improved and has a better head coach. The Bills look to be poised to finally end the Patriots stranglehold on the division, and the Patriots are… the Patriots. The Jets are the least talented team with the worst coach in a weak division who will struggle in non-division and interconference play. This is why I believe I am justified making the wager of under 6.5 wins for the Jets upcoming season.
Suggested Bet: Jets under 6.5 (-121) at DraftKings