Kansas City Chiefs vs Baltimore Ravens Pick – NFL Week 3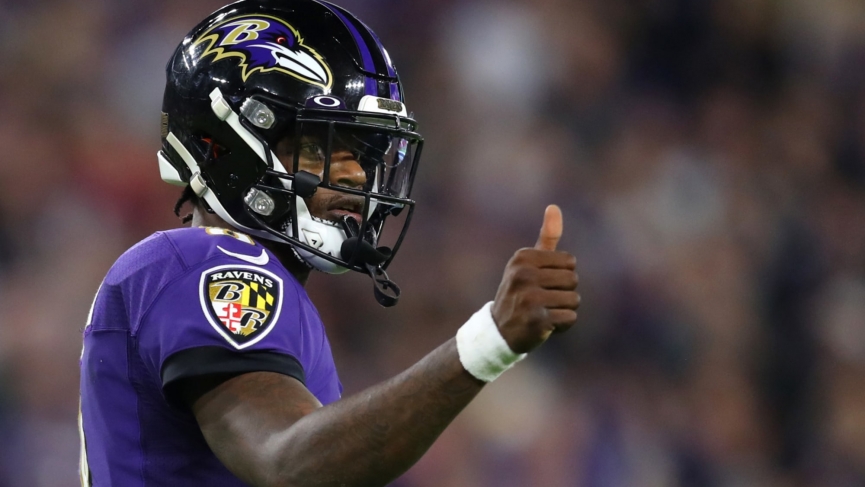 Odds.com's Kansas City Chiefs vs Baltimore Ravens Pick for NFL Week 3: The Chiefs have covered 9 of their last 11 games, while Baltimore has won 14 regular-season games in a row, going back to September of 2019. A run that includes the Ravens having not trailed in the second half of a regular season game since Week 5 of last year. The Chiefs head into Baltimore in what could end up being a deciding game for the #1 seed in the AFC on Monday Night. 

| | | |
| --- | --- | --- |
| NFL Betting | Kansas City Chiefs  | Baltimore Ravens |
| Best ATS Line | +3.5 (-110) | -3 (-120) |
| Total | Over 53 (-117) | Under 54.5 (-105) |
| Where/When | M&T Bank Stadium | Sept 28th, 8:15 PM EST |
Two of the best teams in the NFL, Kansas City, and Baltimore square off at M&T Bank Stadium, for an exciting Monday night encounter. These teams also feature the MVPs of the last two seasons. Quarterbacks Patrick Mahomes and Lamar Jackson. Assuming both these undefeated teams continue to live up to expectations, this could be a massive game to see who gets the lone first-round bye when the playoffs come.
Kansas City has tight game experience
Kansas City has had a bad habit of starting off slowly. In their Superbowl run last year, they trailed by double digits in every playoff game. In week one, Kansas City allowed Houston to get off to a 7-0 lead, last week Los Angeles was leading Kansas City 17-6, and Kansas City did not score a touchdown until the fourth quarter. What was end result in all of these games? Kansas City won, proving their ability to win close ballgames.
Since their week 8 bye last year, Baltimore has not been in many close games. They beat Buffalo by a touchdown in a game they controlled throughout, and Buffalo got a late score to make that game look closer than it was. Baltimore's lone other close game was against San Francisco. Another game in which they never trailed, and while they got the win in that contest, they failed to cover. Not until their first playoff game last year did Baltimore have to play from behind, and the result was putting up a season-low 12 points and being upset as double-digit favorites.
You could argue that Kansas City slow starts means that Baltimore will get the lead, and thus be playing from ahead. However, consider that Kansas City was favored in all of their recent contests, making them the hunted, whereas now they are underdogs, and they're going to be focused from the start. Kansas City has shown an ability to rally that Baltimore has not. So while both teams can be trusted with a lead, Kansas City is the only team to consistently come back.
A common opponent
Even though these teams have only played two games, they have both already played Houston and came up with similar stat lines. Kansas City beat Houston 34-20, on 369 yards, and a very average 5.5 yards per play. Kansas City was also the beneficiary of an Interception leading to a 17-yard touchdown drive. Baltimore showed a little more offense in week two, in their 33-16 win over Houston with 407 yards and 6.3 yards per play. They also benefited from Houston's mistakes, as they only had to go 34 yards for a touchdown, after Houston failed on a 4th down attempt. The Baltimore defense also contributed a touchdown on a fumble return. The takeaway is, both teams benefited from Houston's mistakes and did enough offensively to get the win.
Some needed context
Baltimore blew out Cleveland in week one, whereas Kansas City needed overtime to survive the LA Chargers in week two. However, considering that since 2008, when John Harbaugh became the head coach of Baltimore, they have only lost two season openers (both to Denver), a testament to their preparation. Meanwhile, Cleveland had a first-time head coach in a year where there was no preseason, for the new system to be implemented. It's also worth mentioning that first-time head coaches went 0-3 straight up and against the spread in week one, signaling a clear disadvantage for Cleveland against the Ravens.
In week 2, Kansas City went up against a Los Angeles defense that always gives them problems. Consider that only three times last year was Patrick Mahomes held to under 200 passing yards, and two of those instances came against the Los Angeles defense. Also worth noting, Los Angeles quarterback Tyrod Taylor was announced out just minutes before the game, which caused the Kansas City defense to be in a disadvantageous position, having not prepared for the backup Herbert. When adding context, it's easy to see why Kansas City might not have been as impressive as Baltimore through two weeks, as they have been in tougher situations.
Kansas City Chiefs vs Baltimore Ravens Pick
There is an argument to be made for points in this contest. Last year's meeting saw 61 points in a game that Kansas City won. However, there were better numbers available earlier in the week. Expect a tight game throughout, and at this point, it is easier to trust Kansas City in these situations. As the Cheifs have won these types of games before. Mahomes was an underdog multiple times in his first year as the full-time starter, while everyone had not yet figured out how good he was. Last year, Mahomes was an underdog just one time in New England. He and Kansas City won that game straight up, as Kansas City continued to be a great bet when catching points with Mahomes as the starter (5-0-1 ats). Considering Kansas City is the proven commodity, and their strong track record as underdogs, I'll gladly take the +3.5 with Kansas City in a game that they can win outright.
 The best current price on the Chiefs is at +3.5 (-110) via BetMGM